Sun Peaks RMT Registered Massage Therapist Services
Looking for a Sun Peaks RMT Registered Massage Therapist?
Looking for a Sun Peaks RMT (Registered Massage Therapist) for your sports related injury?
There are a number of highly skilled (and highly recommended) massage therapists working at or near Sun Peaks Resort.  Many are highly trained and experienced in various massage treatments, but earned their massage certification  or designation in another country and not here in BC.  However they are still excellent massage therapists.
Natalie from Hands on the Move Mobile Massages, Cat Atkinson from Smooth Moves Massage down in Whitecroft, and Allison from the Sun Peaks Spa are just a few of the local Sun Peaks massage therapists that we recommend.
Not to disrespect the training and certification, but one of the main reasons people request a Sun Peaks RMT for their relaxation massage is so they can obtain a tax-deductible medical receipt or can be reimbursed through their extended healthcare plan here in Canada.
Sun Peaks RMTs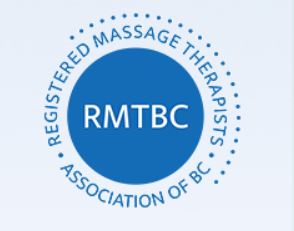 And there are also several excellent RMT's in Sun Peaks that we recommend:  Sonya Trevisi from Down the Road Wellness in Whitecroft, Sonia Donaldson, owner of the Sun Peaks Spa and Sun Peaks Spa Express in the village, and Brenda Wilkinson are some of the certified Registered Massage Therapists that we refer to, depending on client needs and availability.  However they generally don't offer mobile services – you need to go to their studios or offices for treatment.
However, the newest RMT to offer services in Sun Peaks does offer Sun Peaks Mobile Massages right in your Sun Peaks accommodation.  Eric Wyatt arrived in 2017 and is quickly established an office in Kamloops (Knee Deep Sport Massage) and also offers mobile RMT injury diagnostics, assessments, treatments and massages.
Eric brings over 13 years of paramedic training along with his RMT accreditation and an extensive background in treating athletes including mountain bikers, runners, tri-athletes, and now skiers and snowboarders.
His mobile fees include a small assessment fee, but with several hours notice you can be enjoying some relief from your injuries, right from your location in Sun Peaks (or Kamloops). 
"Erik not only deserves 5 Stars, he deserves far more than that! He is not your regular run-of-the-mill RMT... He will try everything to improve how you feel. He'll go out of his way and research whatever is ailing you and try to figure out what he can do to make you feel better. To him, you're​ not just a number...you're​ a person, a person who needs help & he'll be there for you every step of the way. If there was a superhero of RMTs, Erik would definitely be it!!!! Thank you for all you've done for me!!!" Alina Mark, April 2017

For options and availability with regards to RMT massages and treatments, or even for other Sun Peaks spa or massage treatment options, simply complete and submit the form below which will be forwarded to an available massage therapist or Registered Massage Therapist.
Return to Sun Peaks Mobile Massage
Return to Sun Peaks Spa

Return to Sun Peaks Spa Express
Return to Best Sun Peaks Home page
View our Best Sun Peaks Owner Vacation Rental Accommodation options