Best Sun Peaks Accommodation, Vacation Rentals, Activities & Businesses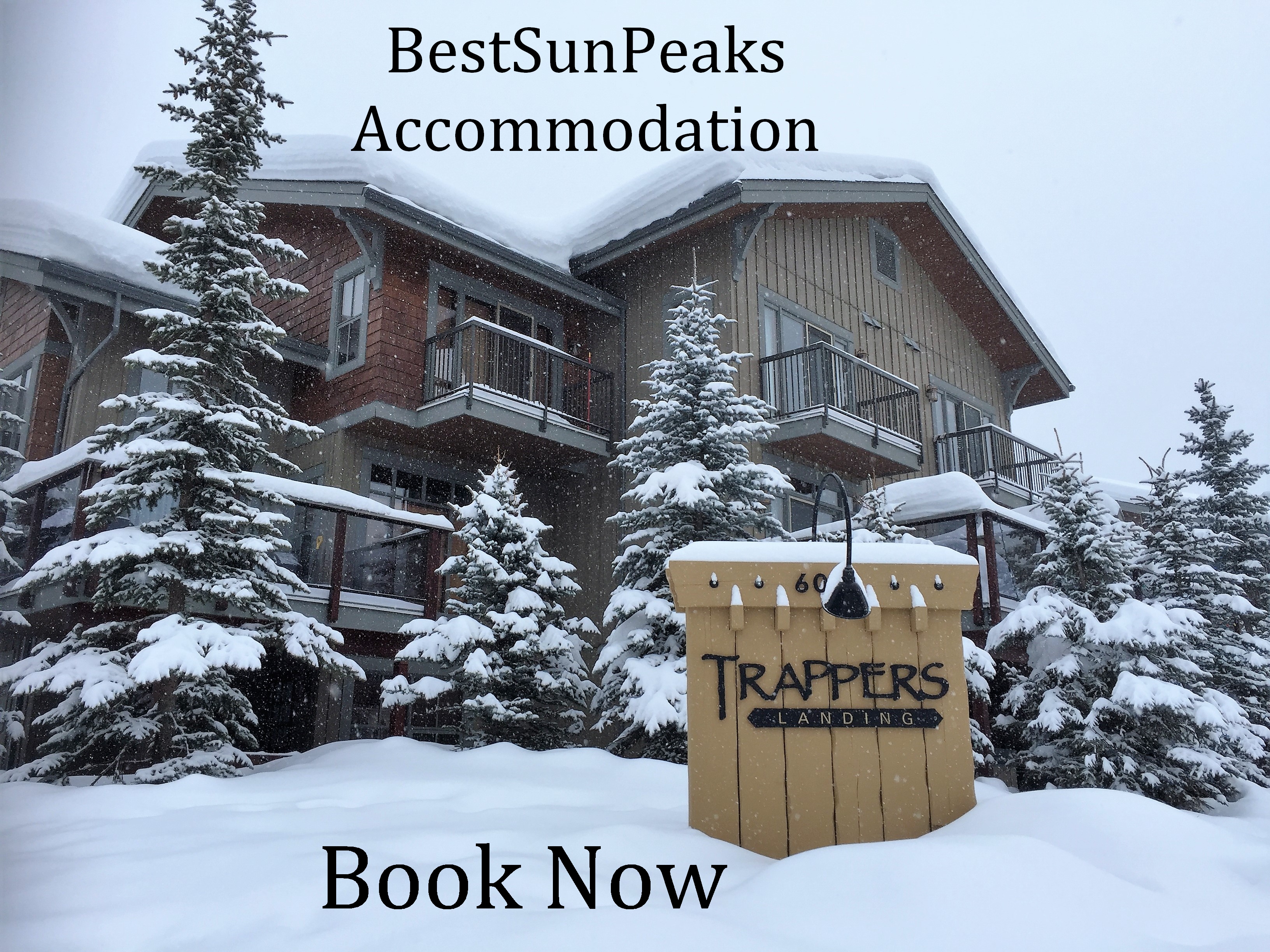 Save on over 80 different Sun Peaks Vacation Rentals - Book Now for best options & pricing
Welcome to our Best Sun Peaks website!
This site is all about Sun Peaks Resort and area - one of the top 10 ski resorts in North America and is the second best and as of 2014 the second biggest ski resort in all of Canada.
Sun Peaks Resort is second in size only to Whistler/Blackcomb in Canada, and is considered a four season resort that is much more compact, family friendly, affordable, and consistently offers light, dry champagne powder and shorter line-ups.
Sun Peaks is only a 45 minute ride and is easily accessible from nearby Kamloops airport, or about a 4.5 hour ride from Vancouver International Airport, the lower mainland or from Whistler. Sun Peaks shuttle buses are available for hire.
And even better, Whistler seasons pass holders save 50% on Sun Peaks lift passes so they can enjoy the best of both worlds - and often do!

In March of 2021, Sun Peaks was awarded the Safe travels Stamp for their operational safety and hygiene practices, further making it a safe, family-friendly staycation destination.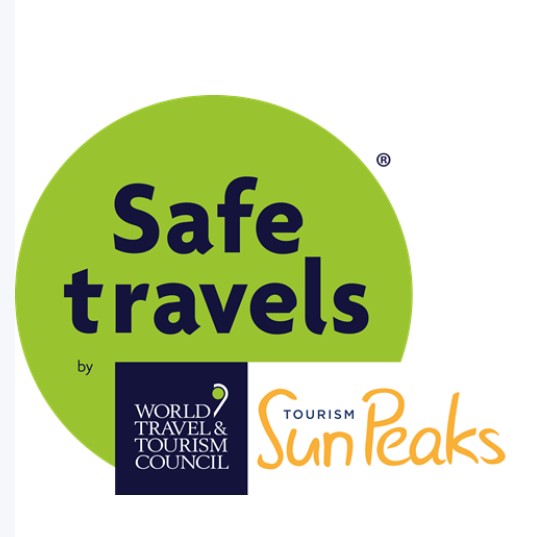 Safe Travels Stamp for operational safety and hygiene practices
In our humble opinion, Sun Peaks is the best four-season family-friendly skiing, snowboarding and recreation resort around, with the best of so many things to see and do at any time of year.  

But what are the best winter activities, spring activities, fall activities and summer activities at Sun Peaks resort and in the surrounding Kamloops area?
What are the most recent Sun Peaks expansion and growth plans?  And what is the newest chairlift at Sun Peaks all about? 
Are SunPeaks summer vacations cool too?

How do we safely drive to Sun Peaks in all seasons and what are some Sun Peaks Vacation planning tips and  suggestions?
And where is the best place for us to stay at Sun Peaks? Owner Vacation Rentals or Sun Peaks hotels?
Is there camping at Sun Peaks Resort?  Are there lakes and beaches near Sun Peaks?
Where can I park overnight if my vehicle doesn't fit in the parking area?

Use the Google search bar below to scan our website for tons of useful info!


        Best 
Sun Peaks Vacation Rentals
Trapper's Landing Sun Peaks Vacation Rentals
Personally, we think the best place to stay in Sun Peaks is our BestSunPeaks 4+ bedroom, family-friendly, ski-in/ski-out townhouse in the luxurious Trapper's Landing townhouse development. 
It is wonderful, spacious, and comfortably sleeps up to 10 people.
Or our spectacular two bedroom plus private enclosed loft BestSunPeaks condo with amazing 20 foot high windows with great views, private hot tub and is located in Stone's Throw - one of the best ski-in/ski-out locations at Sun Peaks Resort and sleeps up to 8 people. 
We also promote other Sun Peaks Vacation Rentals by Owners that may be of interest to you in developments such as Settler's Crossing, Trail's Edge, Timberline Village, the new Village Walk or Echo Landing complex, Crystal Forest, Stone's Throw and many more Sun Peaks vacation rentals. 
If you prefer hotel accommodations, check out our links to Best Sun Peaks hotel pricing.
Is there a designated overnight parking area?
With no 'commercial' type coffee shops like a Starbucks at Sun Peaks Resort, where can we get the Best Sun Peaks cup of coffee!?

And who makes the best specialty drinks at Sun Peaks and who has the best buns around (cinnamon buns that is)?
You can't enjoy 4,270 fantastic acres of terrain with an 882 meter vertical, 220" of fresh champagne POW each year, 2,000++ hours of sunshine or one of the top bike parks in the world without an awesome breakfast, so where can we get delicious and perhaps nutritious food at Sun Peaks Resort and who makes it the best?

Best Sun Peaks Restaurants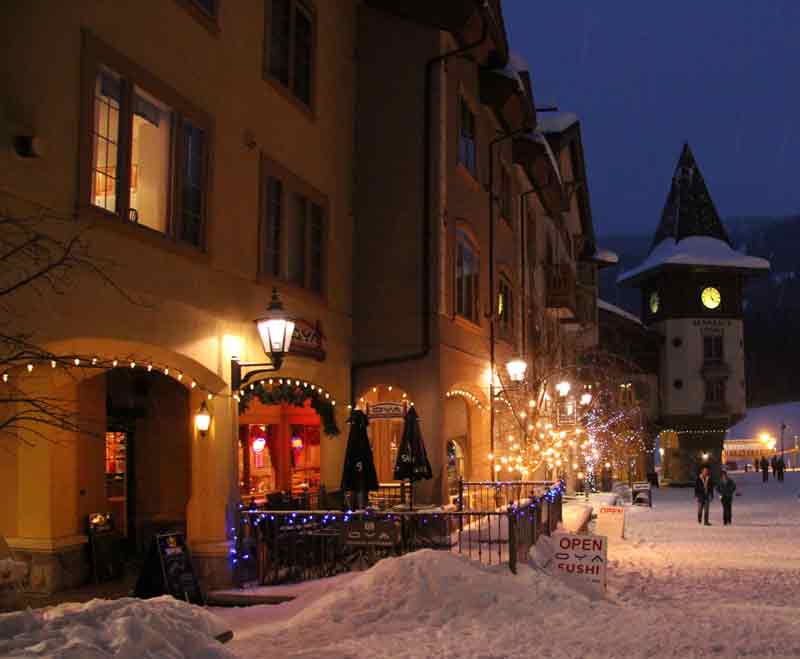 Which is the Best Sun Peaks restaurant?
Thankfully there are no fast food chain restaurants at Sun Peaks Resort, but is there anywhere to get a good, quick lunch? 
Where is the best place for a fast snack or maybe a relaxing lunch by the fire while others pound the POW?
So one hotel has a pizza oven, there is a new Italian restaurant called Capones, and a rockin' little pizza joint there, right?  Then who has the best pizza at Sun Peaks?
Japanese, European, Italian, Greek, Fondues, Steak Houses, higher-end fancy-schmancy with cloth napkin places, burgers, schnitzel – so many choices for dinner but what is the best restaurant at Sun Peaks?
Where's the best place to get a Sun Peaks burger?  The Bison burger at the Voyageur Bistro is pretty great, but how about Bottom's or the newly renovated Cahilty Creek Kitchen & Taproom?
Poutine?  A ski resort favorite right?  Comfort food even! Who has the best poutine at Sun Peaks? Is it Bottoms?  The Voyageur Bistro?  Masa's?  Or perhaps the new poutine joint?  Which is your favorite? 
And what's a tortierre?  And how about the unique Evening Fondue and Descent (which is fab by the way!)
Nachos of course - who has the best appies on the hill and why?  Have you tried the pulled pork nachos at Bottoms Bar and Grill - perhaps Sun Peaks best nachos?!
So who offers the Best Sun Peaks Restaurant for us?
How about Sun Peaks Caterers for high-end, in-suite catered meals prepared by professional chefs with a passion for exquisite dining? How about the new Sun Peaks deli?
What if we want our own groceries in Sun Peaks?  
Can we get groceries delivered to our Sun Peaks accommodation?  Is there a Sun Peaks taxi service?  Not any more sadly.
The Best Activities at Sun Peaks
What do you mean there are three unique mountains that make up Sun Peaks Resort (Morrisey, Tod and Sundance)? 
Which Sun Peaks mountain is the best? 
Are there best times to enjoy each of the mountains? 
How can I save on discount Sun Peaks lift tickets?
Where are the best family ski runs?  What if you want some extreme or backcountry trails, dude?
Where do I find the best stashes of pow and best off-piste skiing at Sun Peaks?
Longest runs?  Scariest and fastest? 
How about for snowboarders?
Sun Peaks Nordic skiing too - with over 37 kilometers (23 miles) of wonderfully groomed and track set runs, a lift-accessed Holy Cow run and dog-friendly trails.
How does Sun Peaks compare to Whistler/Blackcomb?
What about other great winter activities at Sun Peaks like snowmobiling, sleigh rides, dog sleds?  
Any low priced or free activities at Sun Peaks?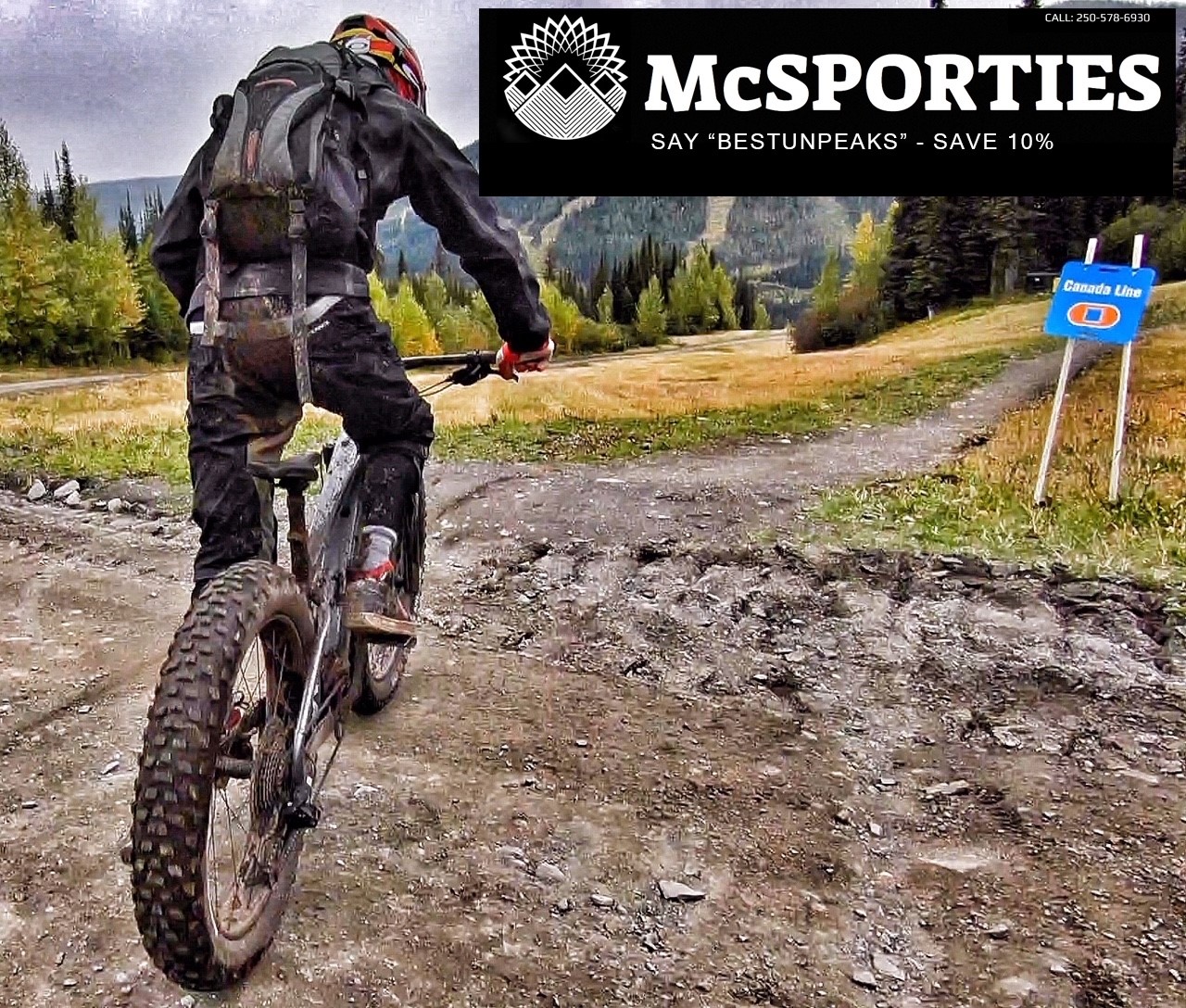 Say BestSunPeaks and save 10% on rentals at McSporties
How about Sun Peaks equipment rentals? 
Who has the best Sun Peaks gear to buy or rent at the best prices?  How can we save money on our equipment rentals?
Après ski time – where is the best place to hang out?  Best Sun Peaks Bar, Patio and après-ski?
Cheapest pints?  What's this about the Sun Peaks Brew Pub - where is it, and is it even still around?  Best selection of craft beer? 
What about the 'unique' Sun Peaks Evening Fondue and Descent by torchlight - is it scary? (No, it's awesome!)
Our kids need lessons.  Do they have good ski or snowboard instructors (Yes - great ones!)  Avalanche Safety Training?
Does Sun Peaks have full spa and massage services or mobile massage services?  Absolutely!
Is there really anything cool to do at Sun Peaks Resort in the summer? 
I mean, really, the snow is gone.  How can we possibly have fun??
Are there any bears or other Sun Peaks wildlife to photograph?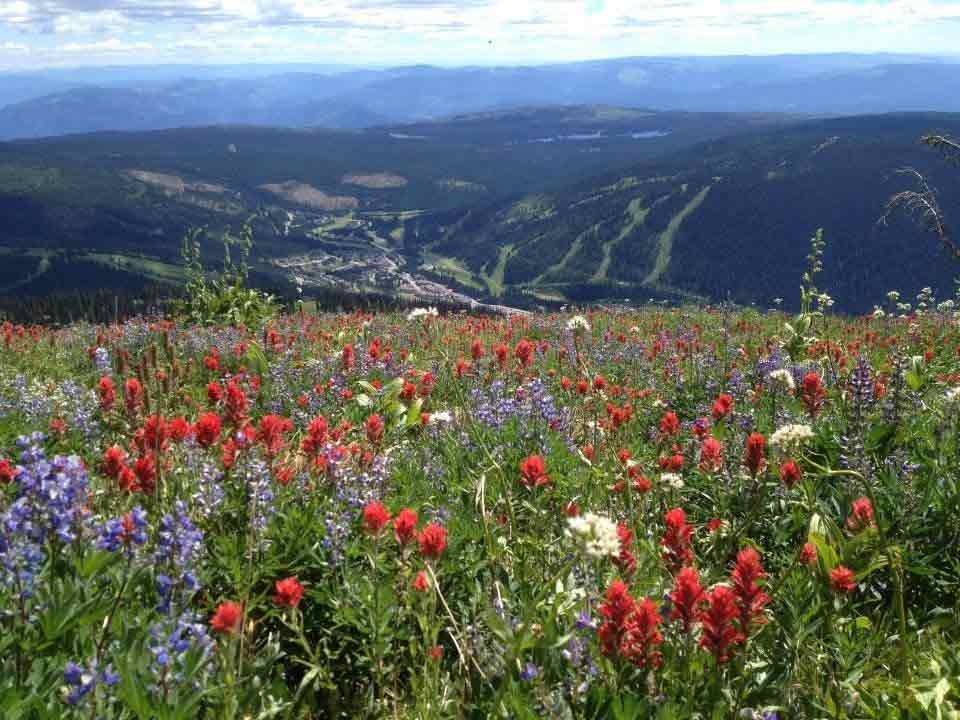 What are the best summer activities at Sun Peak Resort?  

Hiking,  cross-country mountain biking,  golfing,  stand-up paddle boarding,  canoeing, kayaking,  top 10 bike park - yes or no?
North America's first gravity-fuelled mountain cross karts - what the heck are they? And what are Sun Peaks E-Bikes?

Is there really a  waterfall at Sun Peaks?  Is there a beach near Sun Peaks?  Best lake to swim in near Sun Peaks?

Voyageur eco-adventure canoe tours?
Are there any ziplining tours at Sun Peaks? 
Who has the best outdoor patio for chillaxin' at Sun Peaks?

Who has the best variety of different wines?  Who has the best selection of draft beer at Sun Peaks?
Speaking of wine, can we book any Okanagan winery tours or Kamloops Craft Beer Tours from Sun Peaks Resort?



        Best 
Sun Peaks Vacation Rentals and Accommodation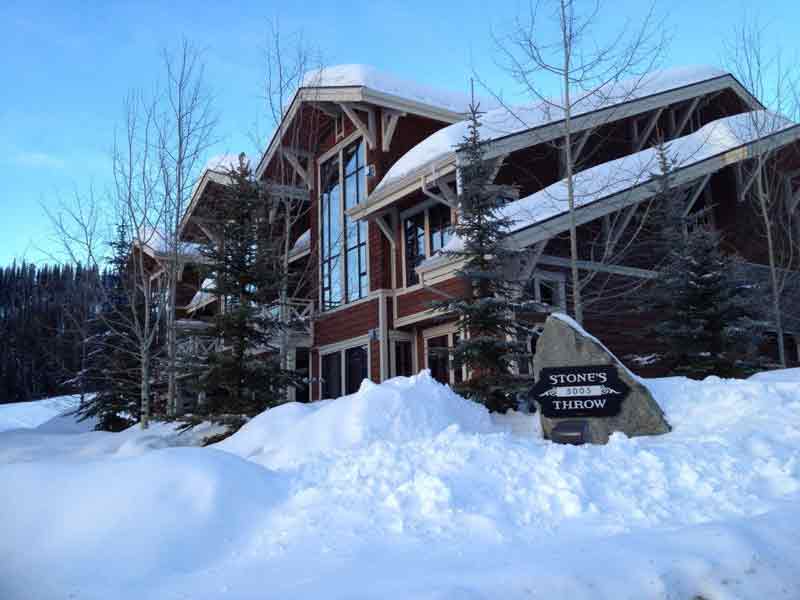 We heard Sun Peaks has no night life?  Really?
Speaking of nightlife, where is the best place to stay at Sun Peaks? 
Are there any recommended Best Sun Peaks Vacation Rentals and how can we get the Best Sun Peaks discount? 
We want to stay in a nice condo so which is the Best Sun Peaks condo?  (Hint - Stones Throw!).  Can I book directly with you to save the new VRBO service fee - yes - please do!  
Need a bigger place for the whole family?  Check out our beautiful & spacious new townhouse in Trapper's Landing.
Do you prefer daily maid service in a Sun Peaks hotel?
What are the best Sun Peaks ski-in/ski-out accommodation options for our family?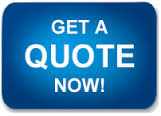 What is the best family vacation rental property at the resort?
What if we want luxurious Sun Peaks accommodation, not quaint and noisy? 
Where should we stay?  Can we bring our trailer or RV for Sun Peaks camping?
Is there a grocery store and liquor store at Sun Peaks?  Best Sun Peaks way to get groceries delivered to our Sun Peaks Vacation Rental?
Investing in Sun Peaks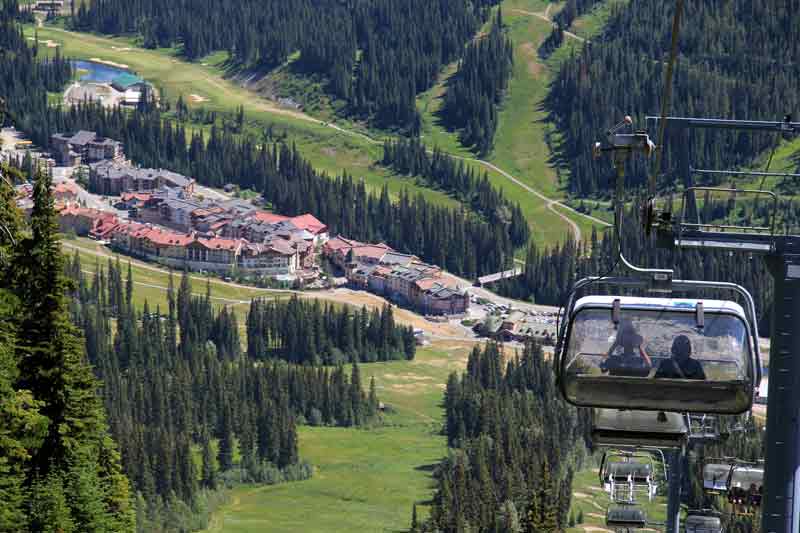 So what if we like Sun Peaks?  I mean, really, really like it at this wonderful family friendly ski resort? 
What if we want to buy a recreational property at Sun Peaks? 
Is it a good time to buy?  (Hint - yes it is - or it was - the market is really heating up!!)
How about a brand-new townhouse complex at Sun Peaks - VillageWalk (now sold out) or Echo Landing (now also sold out) at Sun Peaks?  Peaks West (maybe a unit or two left), Elevation (sold out) and Powder Heights (sold out too) are now selling, and more to be announced soon as Sun Peaks continues to slowly grow.
Who can help us find the best real estate investment at Sun Peaks?
Can you suggest a Sun Peaks mortgage specialist that can help us buy our home or our vacation rental?
What if we want to build our own awesome Sun Peaks home and/or rental property?  Who can build a beautiful Sun Peaks property for us? 
Who is the best property management company at Sun Peaks to maintain and/or clean our investment property? 
How can we rent our property out when we can't use it?  (Hint - maybe we can help - just ask!!)
Where is the best place to list our Sun Peaks Vacation property for the best exposure to a world-wide market?
Can we keep up to date, interact and learn more about the Best Sun Peaks options on your Facebook page - Best Sun Peaks Vacations page on Facebook? 
What are the latest Sun Peaks improvements and what are the future growth plans?
Yes you can - it is interactive!  Please Join us.  Help us grow by telling us about your best experiences at Sun Peaks!



Best of the Best at Sun Peak Resort

So many questions about what we feel is the Best Ski Resort in Canada! 
We love it here at Sun Peaks and this site is a constant work in process helping to answer all those questions.
Do you have an answer to the questions or perhaps another question about Best Sun Peaks? 
Please complete our Best Sun Peaks Submission Form and help us to get bigger and better!
Sun Peaks Resort - we love this place!!  
Don't you?
Please feel free to share your Best of Sun Peaks reviews and photos with us (for full credit of course) - be part of the Best of the Best at Sun Peaks Resort.