Best Sun Peaks Coffee - Where to Get Caffeinated!?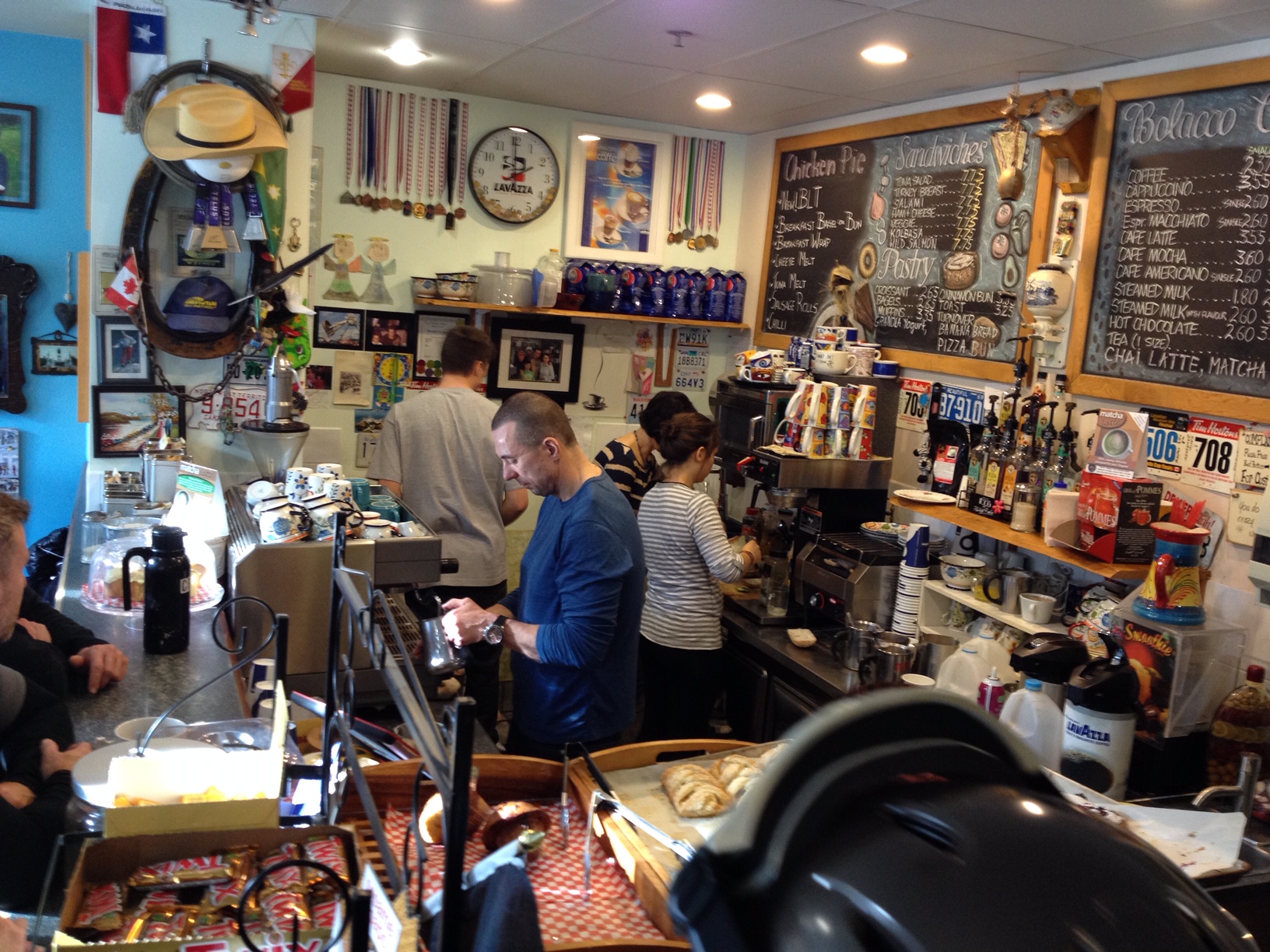 Who makes the Best Sun Peaks Coffee - what is your favorite? Many will recognize Konrad from The Bolacco Cafe here.
Where to go to get the Best Sun Peaks coffee?
Ask any three Sun Peaks coffee drinkers, and you'll likely get three different answers.  Ask a fourth, likely an Aussie, and you may hear that no one in Canada knows how to make a bloody cup of coffee!?  But with late nights and then early mornings to enjoy first turns, be they on skis, snowboards, or mountain bikes, a great (and preferably strong) cup of joe, dirt, mud, java, whatever, is essential in any ski village.
While you won't see a Starbucks or a Tim Hortons drive-thru franchise here (no corporate chains allowed), you can get a Starbucks coffee in La Soleil, the Sun Peaks Corp. coffee and snack bar in the Village Day Lodge, and we keep a large tin of Tim Hortons coffee in our Stone's Throw and Trapper's Landing Vacation Rentals for our guests to enjoy if that is your preference.
And while you can get a cup of coffee in any of the Sun Peaks restaurants and Sun Peaks bars & patios, these three small, owner-operated coffee shops offer their version of the Best Sun Peaks coffee, depending on your personal preferences. 
And while each offer something a little different, each is worthy of your support:
---
        Best Sun Peaks Coffee Shops: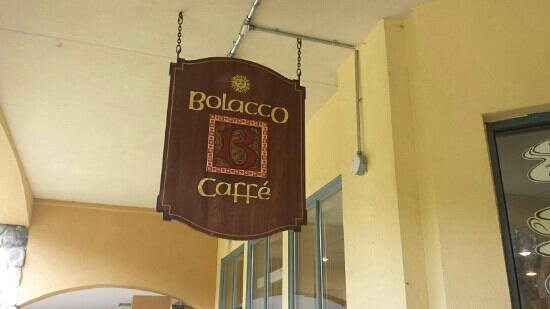 The Bolacco Café, located in the Sundance Lodge near the Village Day Lodge and parking area, is one of our favorites and was one of the first independently-owned businesses in Sun Peaks.  It was, and still is, owned and operated by popular locals Konrad and Elzbieta (aka Elizabeth) Glowcyznski and their family, who have been perfecting their crafts since they first opened in the same location back in 1997. 
They introduced the Lavazzo (Italian) brand of coffee to Sun Peaks, and have been pouring and customizing specialty coffees like Americano, Cappuccino, Espresso, lattes, macchiatos, and even iced-coffees, as well as smoothies and of course hot chocolate, to guests from all over the world for years. Konrad can typically be found operating the counter and the various coffee machines, and once you've been in a couple of times, chances are he will remember you and your order for years to come, no matter how often you visit. 
And while Konrad is perhaps making you a Best Sun Peaks coffee, Elizabeth is usually in the back making amazing fresh pastries and sandwiches (their cream cheese turnovers, croissants, fresh berry scones and Kielbasa sandwiches are wonderful!).  Chances are you'll be offered a delicious dark chocolate to take away and enjoy with your coffee.  You may need to wait a while though, as their café is quite small and often has long line-ups of guests waiting for their delicious favorite.
They are a wonderful family and have raised their kids at the resort, who are well known skiers in their own rights.  In their time off, you will usually see Konrad enjoying the beautiful Nordic trails.  In fact he once saw Nancy walking on the side of the cross-country trails once the season had ended, and stopped to thank her for not walking on the groomed trails, and even offered that she could borrow his gear if she wanted to enjoy the trails – such a wonderful and caring part of our community here!
---
Next contender, in alphabetical order, for the Best Sun Peaks coffee, is the Tod Mountain Café which is located near the base of the mountain in the Hearthstone Lodge.   
The previous owners couldn't find a coffee they liked, and so began a journey of sourcing and perfecting their own blend of fresh, organic, fair-trade and locally roasted coffee, now branded under the popular 'Twisted Goat' brand name. 
Try their popular 'tighten your boots' blend, a coffee bean created and roasted exclusively for Tod Mountain Café.  While they have moved on to focus on their coffee roasting business, the new owner continues to serve their delicious coffee.   
They are also known for their delicious sweet and/or savory crépes, and a large selection of other delicious breakfast items and baked goods such as bagels, muffins, wraps, cookies and other treats. 
They also offer gluten free and vegetarian options, and you can dine inside, outside, or order from their website for a pick-up on your way to the slopes.
---

And last (alphabetically) but certainly not least in your hunt for the Best Sun Peaks coffee shop, is the Vertical Café.  Also located in the Sundance Lodge near the Bolacco Café, the Vertical Café is ran by another very popular and well-known family, headed by Sun Peaks Councilor, Rob O'Toole. 
Known in the community as 'The Gathering Place' and being well known for sourcing local, fresh ingredients wherever possible as well as supporting local non-profit organizations in their community through a 'cookies for a cause' promotion that happens twice a year. They proudly serve Cherry Hill Coffee from Kelowna, and offer a great selection of homemade soups and baked goods made daily from scratch, smoothies, and a growing selection of vegetarian, vegan, and gluten-free menu items.
The Vertical Café is a wonderful owner-operated local business and is a great place to stop in for one of their many types of fresh coffee or tea, as well as delicious and healthy breakfast or lunch food items.
We encourage our guests to support all the Sun Peaks local business owners, and depending on your tastes, any of these cafes can provide you with a cup of the Best Sun Peaks coffee. 
Please let us know which was your favorite?
Return to Best Sun Peaks Restaurants
Return to Best Sun Peaks Bars & Patios
Return to Best Sun Peaks Home page
Book your Best Sun Peaks Vacation Rental direct and save 10 - 20%