Bottoms Sun Peaks Catering - Currently not operating due to covid and staff shortages

Bottoms Sun Peaks Catering (photo courtesy Bottoms Bar and Grill)
Bottoms Sun Peaks Catering is the newest offering from Bottoms Bar & Grill, which is considered by many locals and visitors to be one of the best Sun Peaks après-ski bars and restaurants.
Now you can make your Sun Peaks vacation even more memorable by arranging a first-class, in-house, fine-dining, catered dinner.  It is delightful, delicious, and there's no dishes!

Utilizing their top-notch, professional chefs who are passionate about their craft and enjoy making gourmet dishes, Bottoms will bring catered fine dining to your own dining room while vacationing or living at Sun Peaks Resort.

We always enjoy our time sitting at Bottoms no matter the season, love their food, friendly staff and great elevated views of the skiers and boarders in winter, and the mountain bikers and Sun Peaks go-carters in the summer.
And the thought of having them do all the work while we ski or play all day and then relax at home and enjoy a fantastic, beautifully prepared meal with friends is sweet!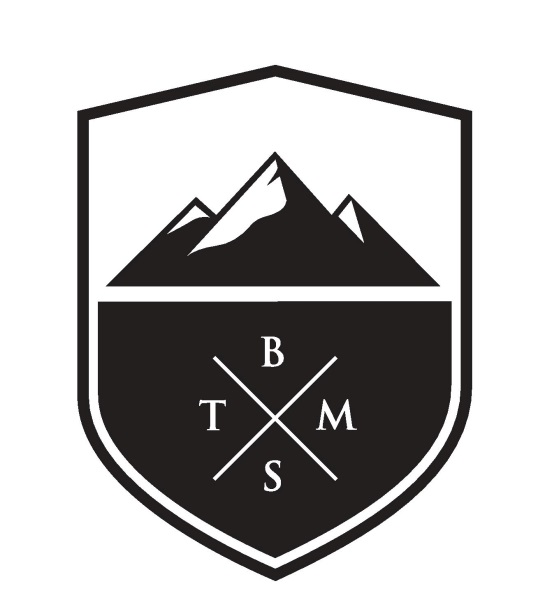 Bottoms is a very popular spot for visitors, but also with the locals, which is why it is affectionately known as "The Locals' Living Room." 
And now, not only can you rent out the entire deck or the pub itself for special occasions like weddings or big birthday or anniversary celebrations, but you can have the Red Seal, professional chefs from Bottoms Catering bring the special event and fabulous food to your Sun Peaks Chalet or other Sun Peaks Accommodation, be it our Best Sun Peaks condo or any other Sun Peaks accommodation at the resort.
For groups of 8-25 people, the professionally trained chefs from Bottoms Sun Peaks Catering, with a passion for fine dining, can customize a 5 course meal for your family and/or friends, and serve it to you in style wherever you are staying at Sun Peaks . 
All the details are taken care of, from discussing your needs and finalizing the menu, preparing and serving the food, to cleaning up and leaving you to just enjoy the rest of the evening.
The food is prepared to your specifications, beautifully presented, and full of incredible flavors.

You can even organize an après-dinner  Sun Peaks in-suite massage too from Hands on the Move if you want to really make it a memorable evening!
Or book a private, custom Kamloops or Southern Okanagan area winery tour with pick-up/drop-off from your Sun Peaks lodging, pick up some fine local wines, and return to an exquisite, gourmet dinner.
"...phenomenal culinary perfection....blown away by the flavors and presentation in the gourmet five course meal..."

Bottoms Sun Peaks Catering - Delicious 5 Course Meals
Prices for Bottoms Sun Peaks Catering start at $125/person and could include delicious appetizers such as:
Citrus and Gin cured salmon with horse radish crème fraiche, pickled cucumber and avocado mousse

 

Confit pork belly with garlic seared scallop, apple puree and hazelnut dressing in micro herb salad

 

Smoked heirloom tomatoes with goats cheese mousse, prosciutto, basil, orange and fennel

Coconut panko crusted prawns with cucumber, kaffir lime and chilli salad, with red curry aioli

 

Thai chicken salad with bean sprouts, cherry tomatoes, mint, basil, cilantro, Thai sesame dressing

 

Rabbit rillettes with port and prune puree on melba toast

 

Tuna wasabi tar tar with pickled watermelon

 

Smoked salmon, dill and caper mascarpone crepe rolls

 

Pan roasted quail with tomato lentil fricassee and horseradish, goat cheese mousse

 

Crispy confit chicken wing with celeriac remoulade

In-Home Fine Dining & Catering - photo courtesy Bottoms
Follow up your appetizers with one of these fine high-end dishes, or have the Red Seal Chefs from Bottoms create a custom dish:
Seared venison tenderloin with pomme fondant, carrot and star annis puree, charred onion pedals, dark chocolate jus

Pan seared halibut with peperonata, chorizo, orange and fennel salad

Braised rabbit leg with rich tomato sauce and potato gnocchi and forest mushrooms

Beef tenderloin with black cardamom and sea salt crust, charred spring onions, potato Bollinger, spinach puree and beef jus

Pan roasted duck breast with honey parsnip puree, garlic crumbs, blueberries, turned baby carrots, wild mushrooms and jus gras
And for dessert, enjoy some fine liqueurs with perhaps:
Chocolate tort with red wine poached pears and vanilla mascarpone

Financier cake with strawberries, basil and a beurre noisette mascarpone

Lemon grass infused panna cotta with berry and clove compote and brandy snaps

Kaffir lime crème Brule with raspberry reduction and almond tuscani

Deconstructed bombe Alaska with fresh berries, chocolate tulle, and passion fruit sorbet

Or bring your own ideas and put together something special created just for you and your group to make it a magical evening.
Plan your special evening and enjoy this wonderful in-suite fine dining from Sun Peaks Bottoms Catering.
Click for a downloadable version of the Bottoms Sun Peaks Catering Menu.

For more information or to obtain a quote, simply complete and submit the following form:
Another truly unique Sun Peaks dining experience to consider is the Sun Peaks Evening Fondue and Descent event - loads of fun and a great part of a Best Sun Peaks vacation.

Return to Best Sun Peaks Home Page
Return to Best Sun Peaks Services
Visit the Bottoms Sun Peaks Catering information page