Ohana Sun Peaks - Delicious Deli Items For Everyone
Ohana Sun Peaks - Welcome Everybody!
Ohana Sun Peaks is a convenient new deli that opened in late 2019 and incorporates fresh, locally sourced goods that will fuel-up and satisfy residents and guests from around the world.  The name of this new business suits it very nicely.  'Ohana' is an idea in Hawaiian culture; it means welcome, but in a much wider sense, to include family, friends, and in general, the neighboring community. 
And the owner of Ohana, Bobbe Lyall, is a long time Sun Peaks resident who, in addition to always being involved in her community, was our vacation rental property manager for a number of years and was always wonderful to deal with.
With Ohana Sun Peaks, Bobbe's vision is "to help nourish the families in our village, whether they are residents, guests or seasonal staff, with fresh, local produce and items using low waste, sustainable methods.  All of our product offerings are designed to offer a time saving and fresh way to get dinner on the table, whether it's in your chalet after an amazing day on the slopes or after a busy day serving guests in the resort."
When you buy your deli items from Ohana, you are supporting many regional businesses as well as wonderful, caring and passionate Sun Peaks locals.
Ohana Sun Peaks Food Options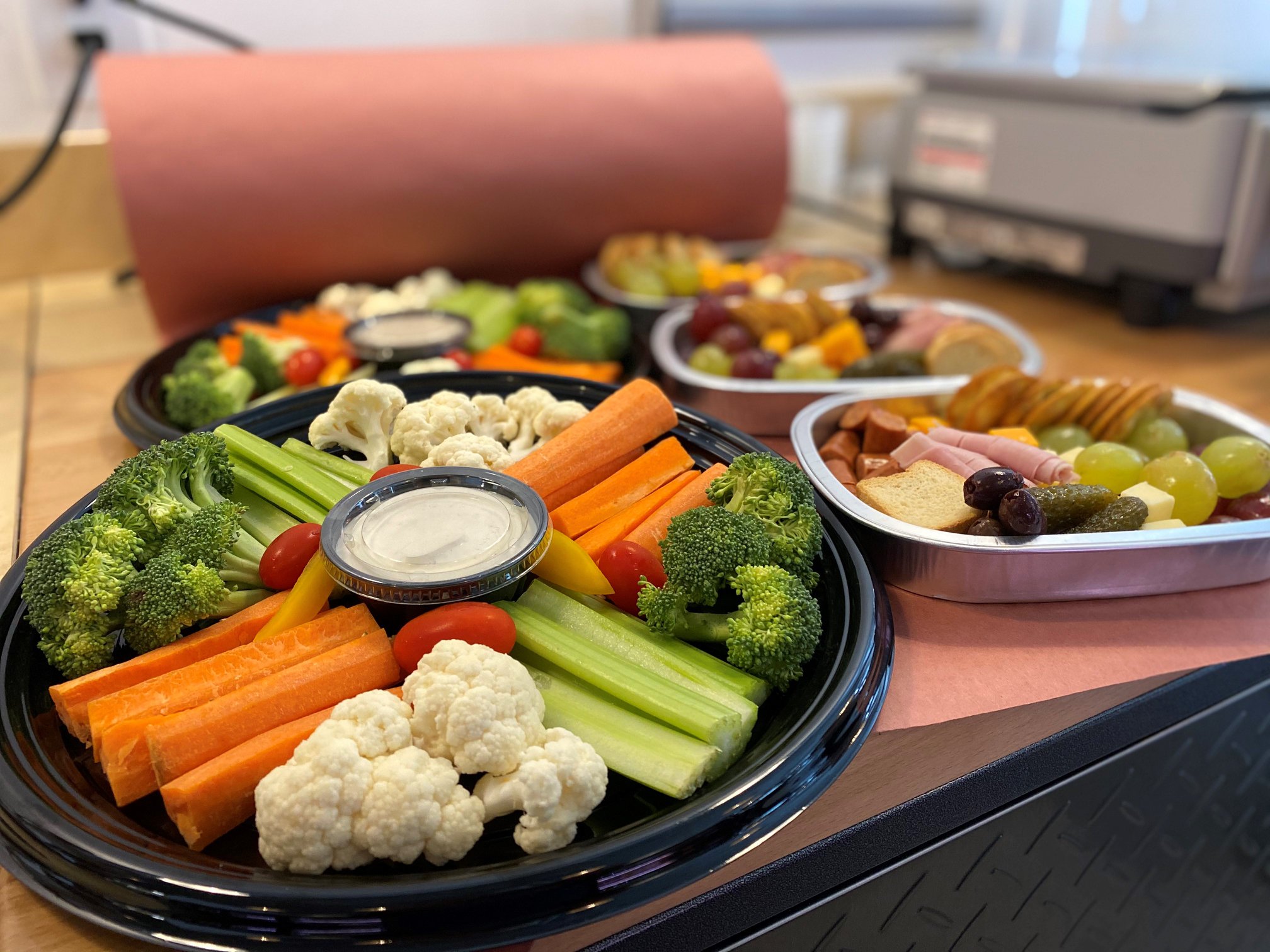 Ohana Sun Peaks has lots of deli options
Ohana Deli Market & Meals To-Go is a great addition to the Sun Peaks food scene and offers fine foods to share with all of the people you consider your "Ohana" (extended family & friends).
A wide variety of delicious food products are available, such as:
•Homemade, fresh sauces, soups and salads
•Marinated fresh meats
•Freshly prepared meals to take, heat and serve in your home or Sun Peaks Vacation Rental
•Quality deli meats and cheeses
•Charcuterie trays and related items
•Bulk foods
•Convenient-store type snack foods and beverages
Many are sourced from quality local suppliers, and the menu of freshly prepared meals changes on a regular basis.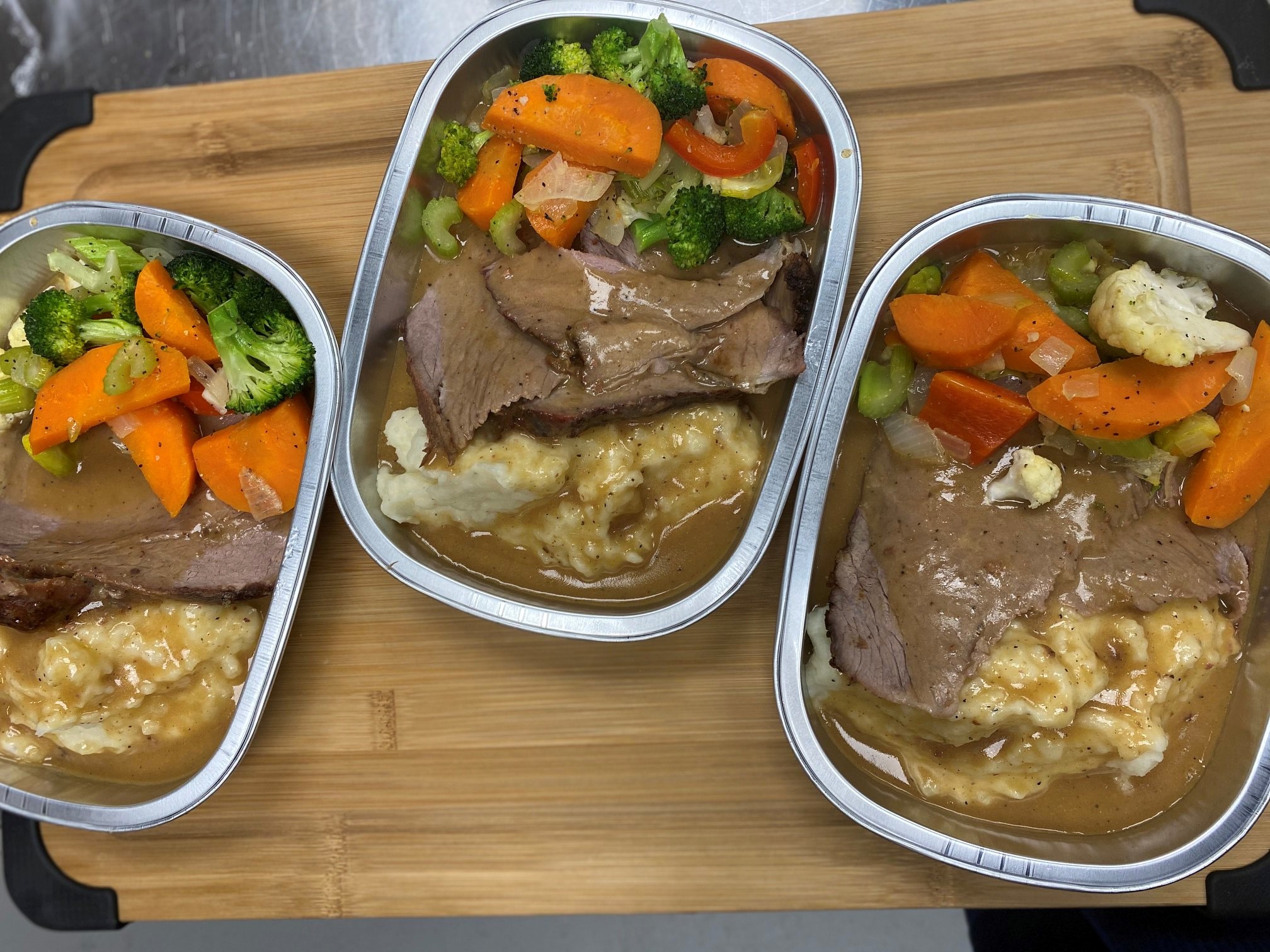 Ohana Sun Peaks - Delicious Heat & Eat Meals
So after a great day on the slopes, you can stop by and pick up some take-away meals, select your own charcuterie ingredients to enjoy with your wine, or just grab a prepared sandwich or two to go.

Ohana Sun Peaks is located on the west side of the village, near the entrance to Sun Peaks, just across from the Sun Peaks fire station in the new Peaks West complex (#8 – 1240 Alpine Road). 
The new Sun Peaks Axe Throwing facility is right beside it, and the Sun Peaks Yoga studio is also right there.
Their hours are generall 10:00 am til 8:00 pm daily but it is best to contact them in advsance to be sure, and they can be reached at (250) 578-0852.  Parking is available out front so stop on by and support Ohana – family.
Return to Sun Peaks Groceries
Return to Sun Peaks Catering options
Return to Best Sun Peaks Restaurants
Return to Home page