Sun Peaks Axe Throwing - Axes, Beers & Fun in Sun Peaks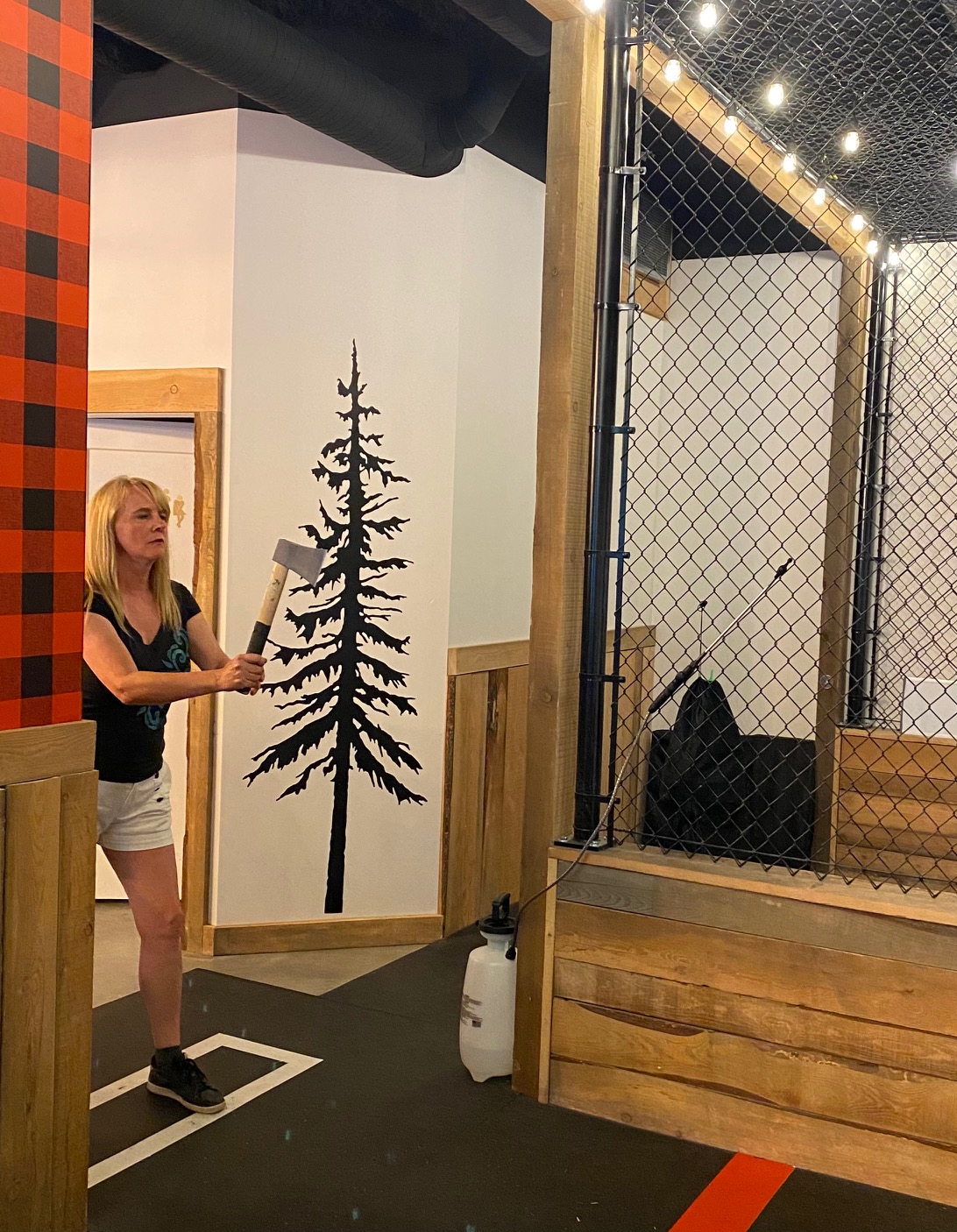 Sun Peaks Axe Throwing - Axes, Beers & Cleavage Axe Co.
Sun Peaks axe throwing is an exciting indoor activity that began operations in time for the 2022 Sun Peaks summer season. 
Axes, Beers and Cleavage (Axe Co.) – what more could you ask for!?
It is a ' Red and Black plaid and timber themed' safe and fun activity that will be a blast for individuals, families, friends, and even groups of up to 50 people.  Owners Courtney and James Szantho wanted to add something fun for guests to do while not skiing, biking or for after hours when Sun Peaks typically becomes very quiet.
Team building, stags, stagettes, divorce celebrations, birthdays - or just for fun!
Operated by Cleavage Axe Co., there are 8 separate Sun Peaks axe throwing target areas, and their venue can hold up to 50 people, and group reservations and special events are allowed (and encouraged!). 
They also have a small bar and lounge area serving craft beer, cider, sodas & light snacks, with a cozy gas fireplace to warm up near.
We went for a night of fun and everyone had a blast.  Dustin was our instructor and did a great job of teaching us a number of games and different ways to throw.
They also operate their own shuttle bus where they will pick you up/drop you back for just $5 each way.
Axes, Beers 'n' Bullseyes?
While a fun time is assured, safety is key and there is a designated axe coach on hand for training and supervision, and kids as young as 10 are able to participate in the axe-citement, as long as they are strong enough to be able to safely hit the target with the axe.
It is best to book in advance (bring your debit/credit/digital card since cash is not accepted) which can be done by visiting the Sun Peaks Axe Throwing website.
Make your Sun Peaks vacation memorable by showing everyone your Best Sun Peaks lumberjack skills and enjoy this great new summer & winter activity (and shoulder seasons if demand is strong enough).
Sun Peaks Axe Throwing - Location
Sun Peaks Axe Throwing - fun & new in Sun Peaks
Cleavage Axe Co. is a new plaid & timber themed venue in the Peaks West complex, located near the Sun Peaks firehall and just minutes from the village core. 
It is about a 15 minute walk along the trail, and is served by the free Sun Peaks shuttle bus during prime ski season. They also have their own shuttle bus and for $5 each way they will pick you up and return you to your Sun Peaks accommodation.
Nearby neighbors in Peaks West include our friends at Ohana Deli, The Magic Cattleguard (popular Sun Peaks restaurant) and the 'zen-producing' Sun Peaks Yoga studio and V ital Point Acupuncture & Massage.
Unit 9 – 1240 Alpine Road
(604) 347-7254
Website: Cleavage Axe Co.
Craft beers & axes - what do you have to lose?? ;)  On that note - all axe chuckers must wear closed-toe shoes!

Return to Best Sun Peaks summer activities
Return to Best Sun Peaks winter activities
Return to Best Sun Peaks Home page

Book your Best Sun Peaks Accommodation
---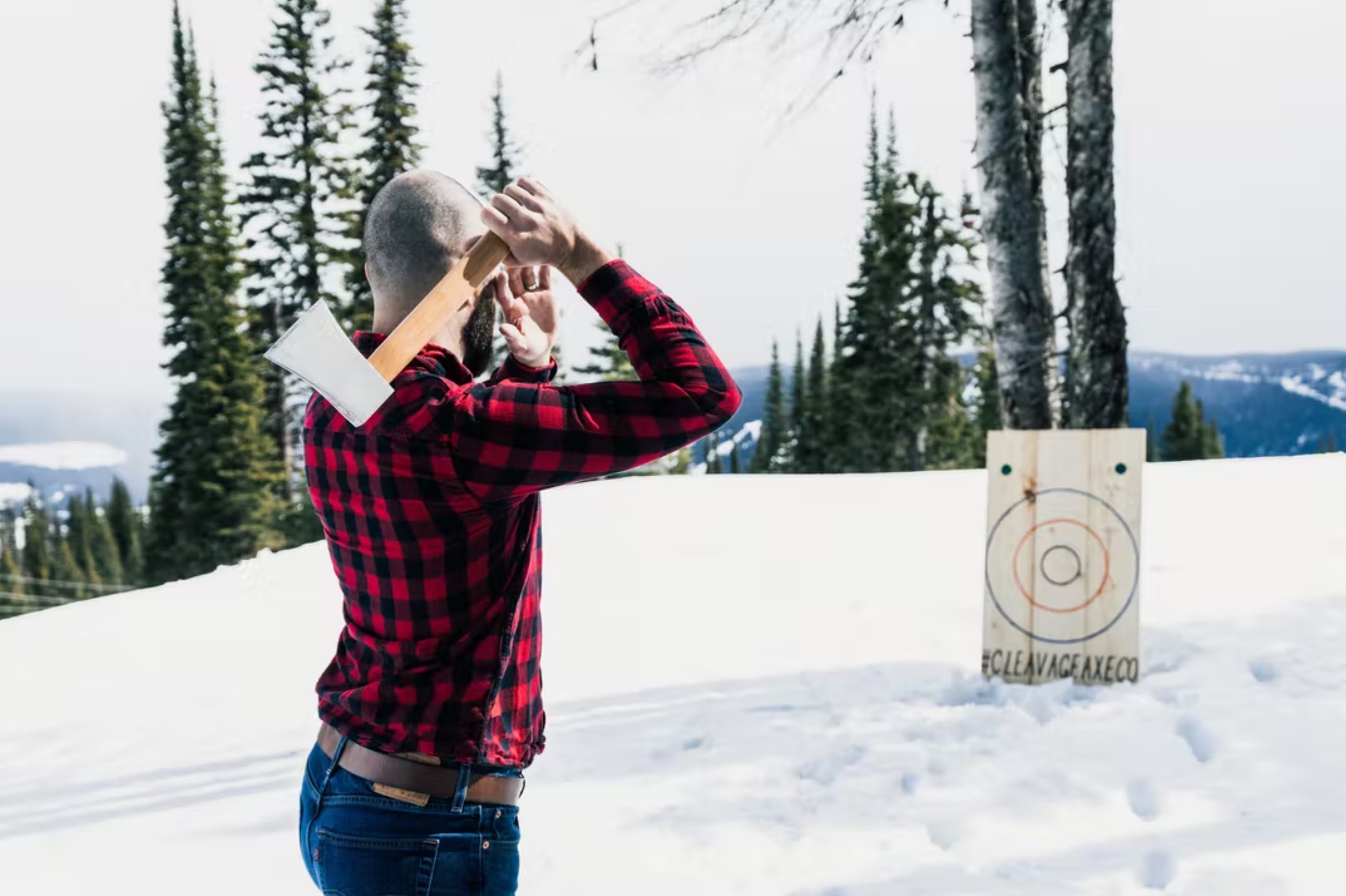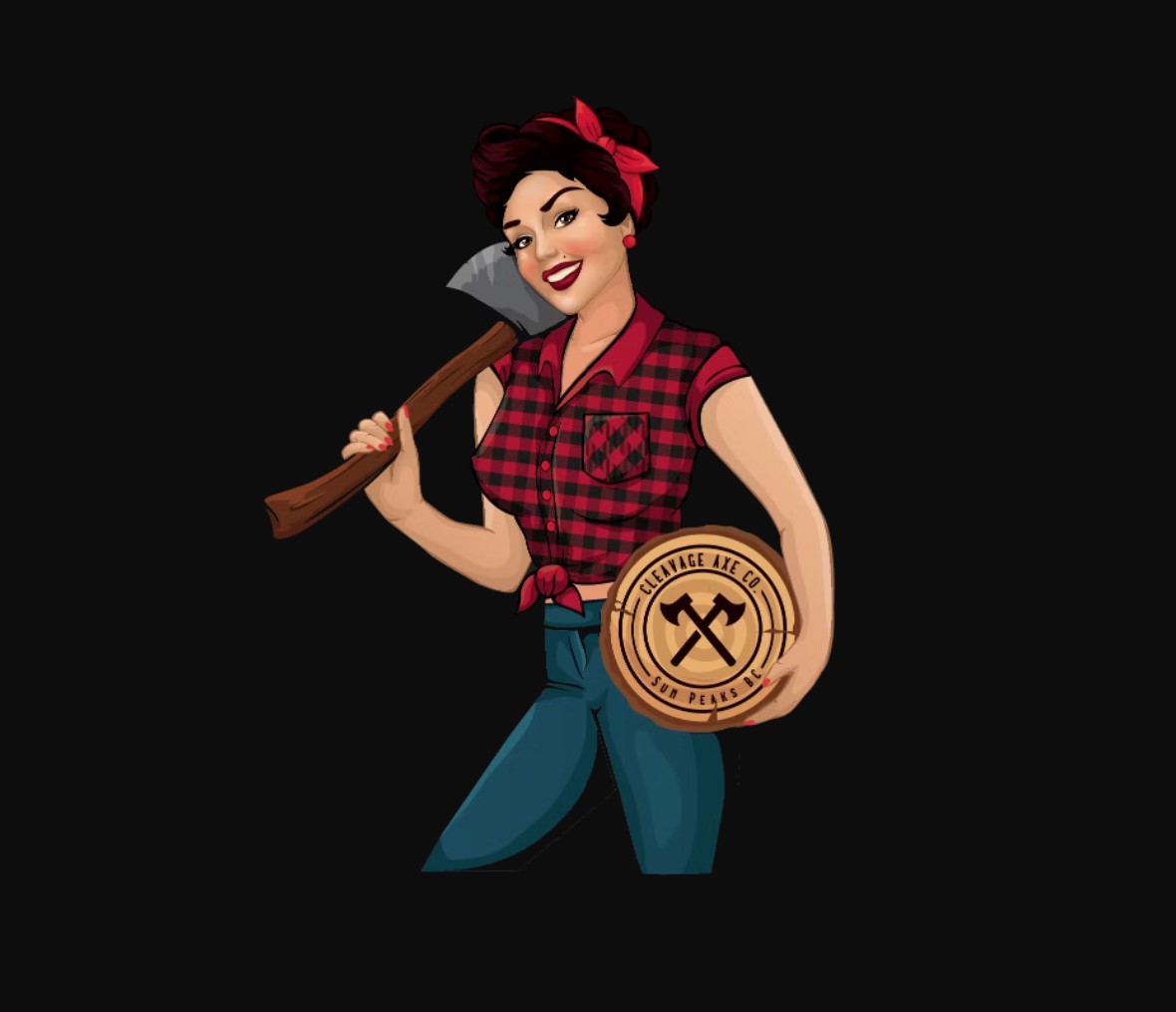 ---