Sun Peaks Spa Express - Now Specializing in Sun Peaks RMT Massage Therapy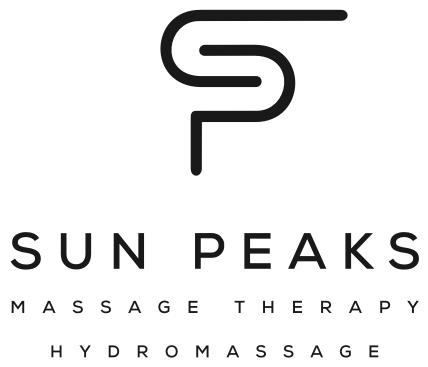 The Sun Peaks Spa Express, located very conveniently in the heart of Sun Peaks Village in the Sun Peaks Grand Residences building on the ground floor, has recently changed their focus to become Sun Peaks Massage Therapy and Hydromassage specialists.
Sister shop to the full-service, popular, Sun Peaks Spa just around the corner in the Kookaburra Lodge, the Sun Peaks Massage Therapy location is for those who need the services of a professional RMT, or those who wish to enjoy some relaxing (and therapeutic) hydromassage therapy.
Registered Massage Therapy

Sun Peaks Massage Therapy has a B.C. Registered Massage Therapist (RMT) that analyzes your body's constitution and posture and then will treat your body with massage, hydrotherapy and therapeutic exercises to maintain your health, decrease pain and prevent disease. 

This treatment is ideal for sprains and strains, pain syndromes and other medically related conditions, or for a more relaxing treatment to manage depression, anxiety or stress.
See below for more information on Sun Peaks Hydromassage treatments.
What is a Sun Peaks Hydro Massage Bed?
Sun Peaks Spa Express - HydroMassage bed for fast relief
One recent guest claimed the new hydromassage beds are the "Best 15 minutes with your clothes on!"  Given that claim, Nancy and I tried them, and the hydromassage beds did indeed fell great and were amazing!

A Hydro Massage bed is a blend between a relaxing, soothing hot tub, and an old fashioned waterbed (for those old enough to know what one is!).

Lie down with your clothes on, listen to music, read a book, or watch a video, while powerful waves of water jets soothe and massage the full length of your body.  Or use the controls to adjust the speed, pressure or even to target a particular area of your body.
No undressing or getting wet are required, and privacy curtains and headphones are there for your use.  What a relaxing (and express) way to pamper yourself.  Our review is coming soon!
For more info, or to book an appointment, drop in as you stroll through the village, submit the form below, or visit the Sun Peaks Massage Therapy website.
How do you spell fast relief? HYDROMASSAGE!

Click here if you prefer to have an 'in-suite' or Sun Peaks mobile massage service (RMT) come to your hotel room or Sun Peaks vacation rental.
Sun Peaks Spa - Full Spa Services
Sun Peaks Spa - Kookaburra Lodge
Sun Peaks Spa specializes in non-RMT but still professional massage therapy and esthetics featuring 100% organic skin care.  We recently spent a morning there being pampered and it was fantastic!  The people, the place, and the treatment were all top notch - we recommend giving them a try.

Their Creekside Sun Peaks Spa location in the Kookaburra Lodge features single and private side-by-side couple massage rooms for deep tissue massages, relaxation massages, facials, nail services, special packages and fragrant foot soaks whilst listening to the peaceful creek flowing by outside your private treatment room.

 

If you prefer to enjoy a relaxing massage or sports injury massage in the comfort of your own Sun Peaks accommodation, check out our selection of Sun Peaks Mobile Massages and Sun Peaks Mobile RMT services.
Book your luxurious Best Sun Peaks Townhouse or Condo vacation rental
Return to Best Sun Peaks Services
Return to Sun Peaks full-service Spa

Return to Best Sun Peaks Mobile Massage

Return to Best Sun Peaks Home page