Sun Peaks Spa Express - Wonderful 15 Minute Massage for Fast Relief!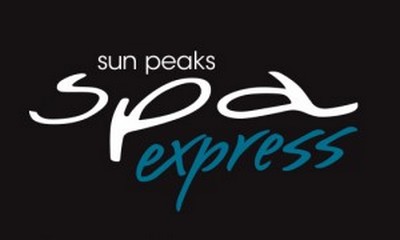 The Sun Peaks Spa Express, located very conveniently in the heart of Sun Peaks Village in the Sun Peaks Grand Residences building on the ground floor, offers quick and easy massage relief.
Sister shop to the full-service, popular, Sun Peaks Spa just around the corner in the Kookaburra Lodge, this express spa is for those who want some pampering but don't want to spend several hours in a spa, or to have a Sun Peaks mobile massage service come to their hotel room or vacation rental.
Quick, convenient and a treat for the body, this convenient Sun Peaks spa location offers:
- Two hydro-massage beds

- Classic manicure service for around $59 (includes 10 minutes on a hydro massage bed)
- Classic pedicure for around $79 (includes 10 minutes on a hydro massage bed)

- Express facial for around $69 (includes 10 minutes on a hydro massage bed)

- Spa related retail products and gifts

- Gel nails for around $20
One recent guest claimed the new hydromassage beds are the "Best 15 minutes with your clothes on!"  Given that claim, Nancy and I tried hem, and the hydromassage beds were amazing!


What is a Sun Peaks Spa Express Hydro Massage Bed?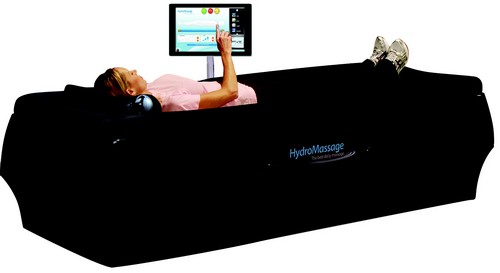 Sun Peaks Spa Express - HydroMassage bed for fast relief
A Hydro Massage bed is a blend between a relaxing, soothing hot tub, and an old fashioned waterbed (for those old enough to know what one is!).
Lie down with your clothes on, listen to music, read a book, or watch a video, while powerful waves of water jets soothe and massage the full length of your body.  Or use the controls to adjust the speed, pressure or even to target a particular area of your body.
No undressing or getting wet are required, and privacy curtains and headphones are there for your use.  What a relaxing (and express) way to pamper yourself.  Our review is coming soon!
Roughly $20 gets you 15 minutes, $99 gets you a transferable Mountain Punch Card with 6 sessions for the price of 5, and longer term visitors or locals can get a monthly membership for $189. (Prices plus applicable taxes).
For more info, or to book an appointment, drop in as you stroll through the village, submit the form below, or visit the Sun Peaks Spa Express website.
How do you spell fast relief? HYDROMASSAGE!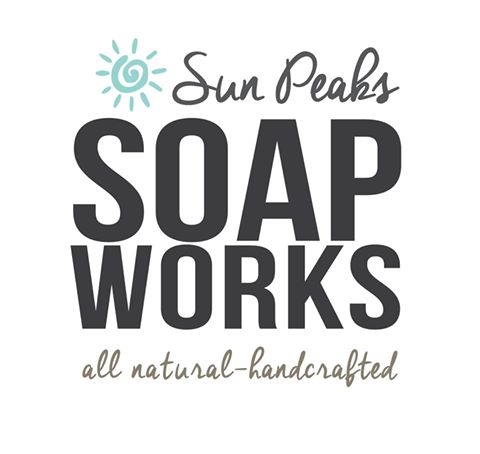 Sun Peaks Soap Works at Spa Express
As part of their selection of spa related gifts and products, Sun Peaks Spa Express is a proud retailer of Sun Peaks Soap Works - maker of 100% natural, hypoallergenic, handcrafted soap products.
These home made products are free of chemicals and artificial products and are made with safe, natural ingredients such as vegetable oils, beeswax, oats, kaolin clay, and activated charcoal.
As well as seasonal offerings (such as heart-shaped products for Valentines Day) they offer a number of quality products for both ladies and men.


Sun Peaks Spa - Full Spa Services

Sun Peaks Spa - Kookaburra Lodge
Sun Peaks Spa specializes in professional massage therapy, including certified RMTs and esthetics featuring 100% organic skin care.  We recently spent a morning there being pampered and it was fantastic!  The people, the place, and the treatment were all top notch - we recommend giving them a try.

Their Creekside Sun Peaks Spa location in the Kookaburra Lodge features a private side-by-side massage room, pedicures and hot foot soaks on their private and peaceful deck in the summer or looking through the french doors in the not-so-warm seasons.


 

If you prefer to enjoy a relaxing massage or sports injury massage in the comfort of your own Sun Peaks accommodation, check out our selection of Sun Peaks Mobile Massages and Sun Peaks Mobile RMT services.
Book your luxurious Best Sun Peaks Townhouse or Condo vacation rental
Return to Best Sun Peaks Services
Return to Sun Peaks full-service Spa

Return to Best Sun Peaks Mobile Massage

Return to Best Sun Peaks Home page