Custom Wood Signs and Branding Irons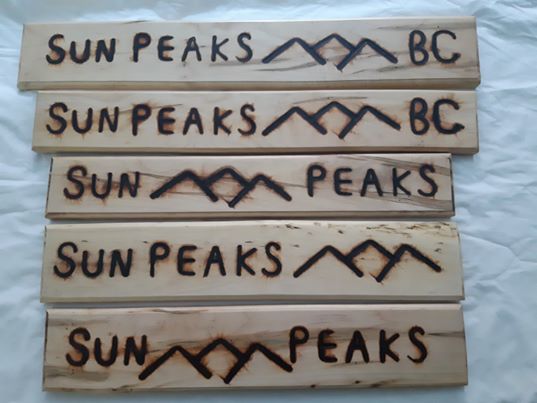 Custom wood-burning signs
Branded, custom wood signs, created by Robert Taylor, co-owner of Sun Peaks Stables and owner of The Forge at Sun Peaks Stables, are a great way to customize or draw attention to your business, vacation rental, home or even to create your own unique holiday souvenir or label.
Robert's creative skills, hand created stencils and branding irons, and training came together initially out of necessity (sleigh and carriage parts aren't easy to find!) but his forge work continued to 'fire' up his artistic passions and in 2019 his new creative custom wood sign business was formed.

Robert creates his unique metal and/or wood signs out here in Sun Peaks – his signs can be found promoting various businesses throughout the resort, and he can be seen stoking the forge and creating his artistic signs at the Sun Peaks Sunday Summer Markets. 
Guests and customers can also custom order their signs by completing the form below.  Completed signs can then be shipped around the world as needed.

He carefully chooses the right piece of wood for your sign based on your needs and wishes, and can either use his existing branding irons or can custom-create new ones for your project.  A few examples of his custom wood signs can be found below

---
Custom Wood Signs For Your Business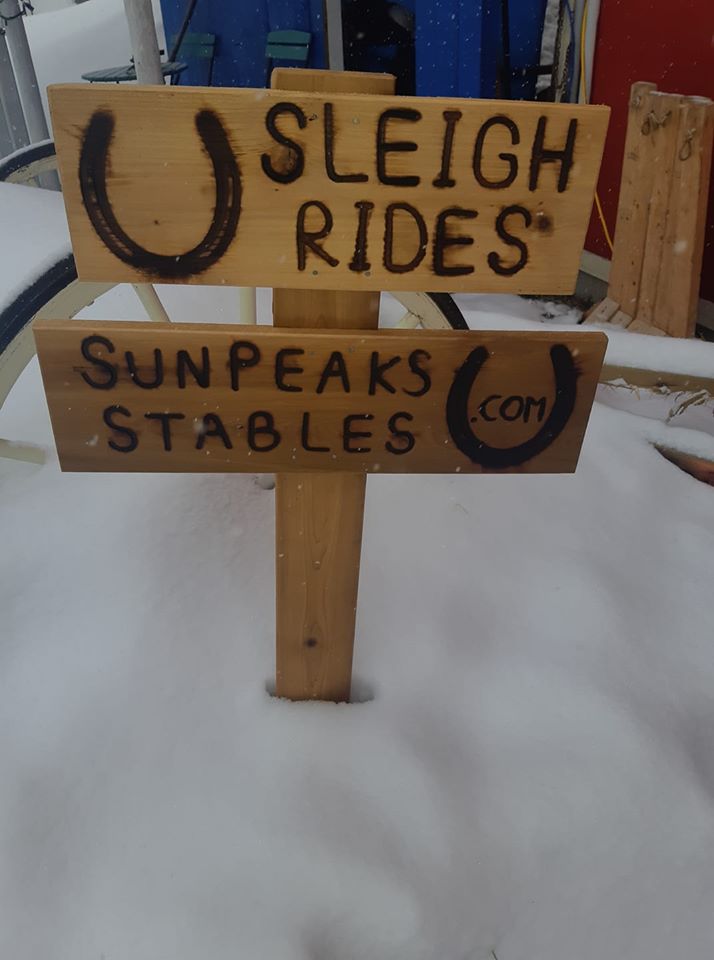 Custom wood business signs
A little self-promotion goes a long way, as Robert created his own business signs to promote his horse and sleigh rides at Sun Peaks Resort and has them located strategically throughout the resort.
Creative and durable, these simple signs can be customized to promote your business.
Various sizes and wood types available

---
Custom Business Branding Irons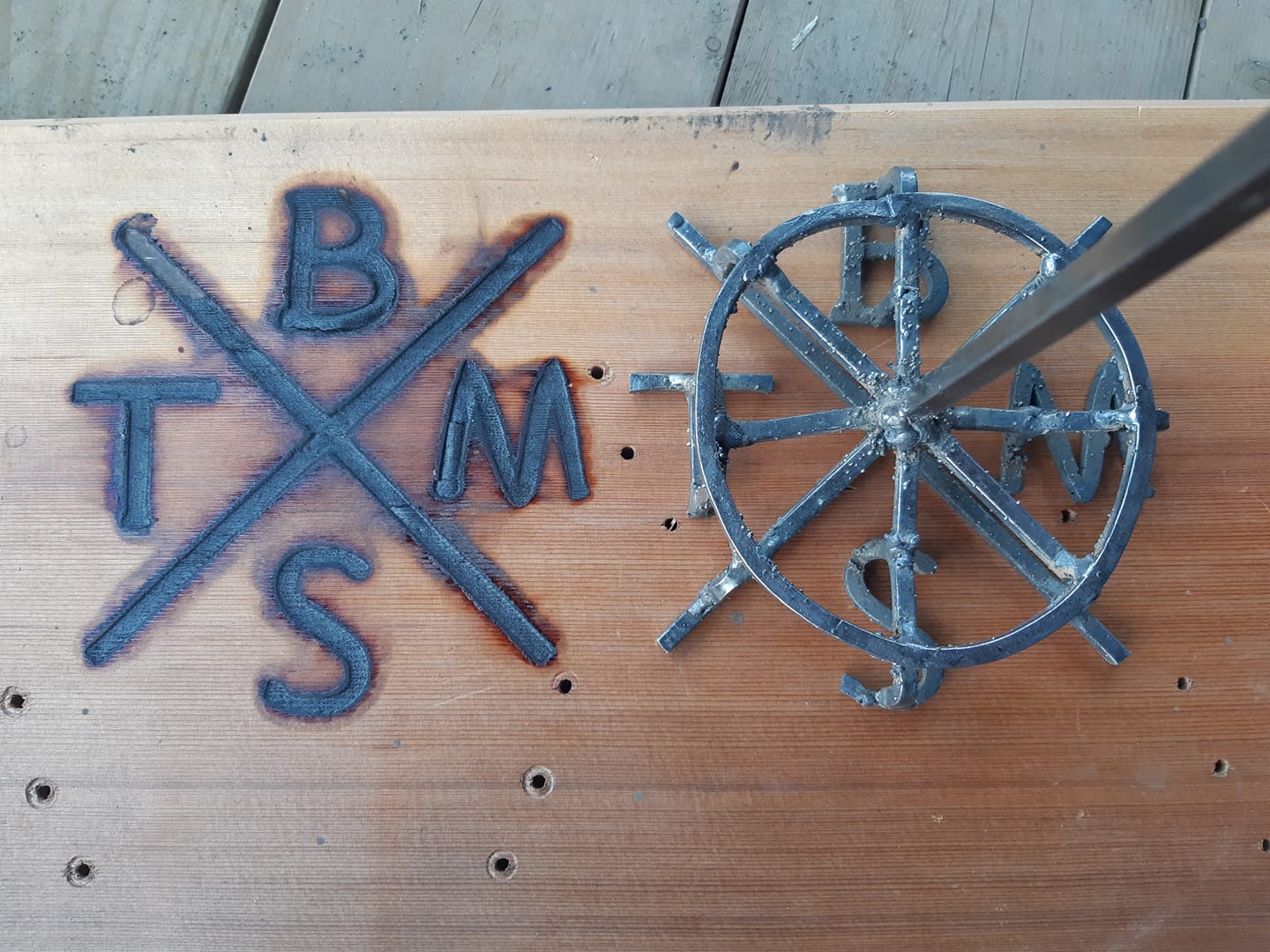 Custom branding irons for logos and signs
One of our favorite Sun Peaks restaurants and apres-ski bars at Sun Peaks, Bottoms Bar & Grill, had branding irons created so they can 'brand' each of their tables with their logo. 
Once your brand has been designed and built, it can be used for years to mark whatever you are looking to label.
Custom design orders and sizes are available.
---
Custom Wood Coat Racks for the entry and Custom Towel Racks for the hot tub, bathroom or pool.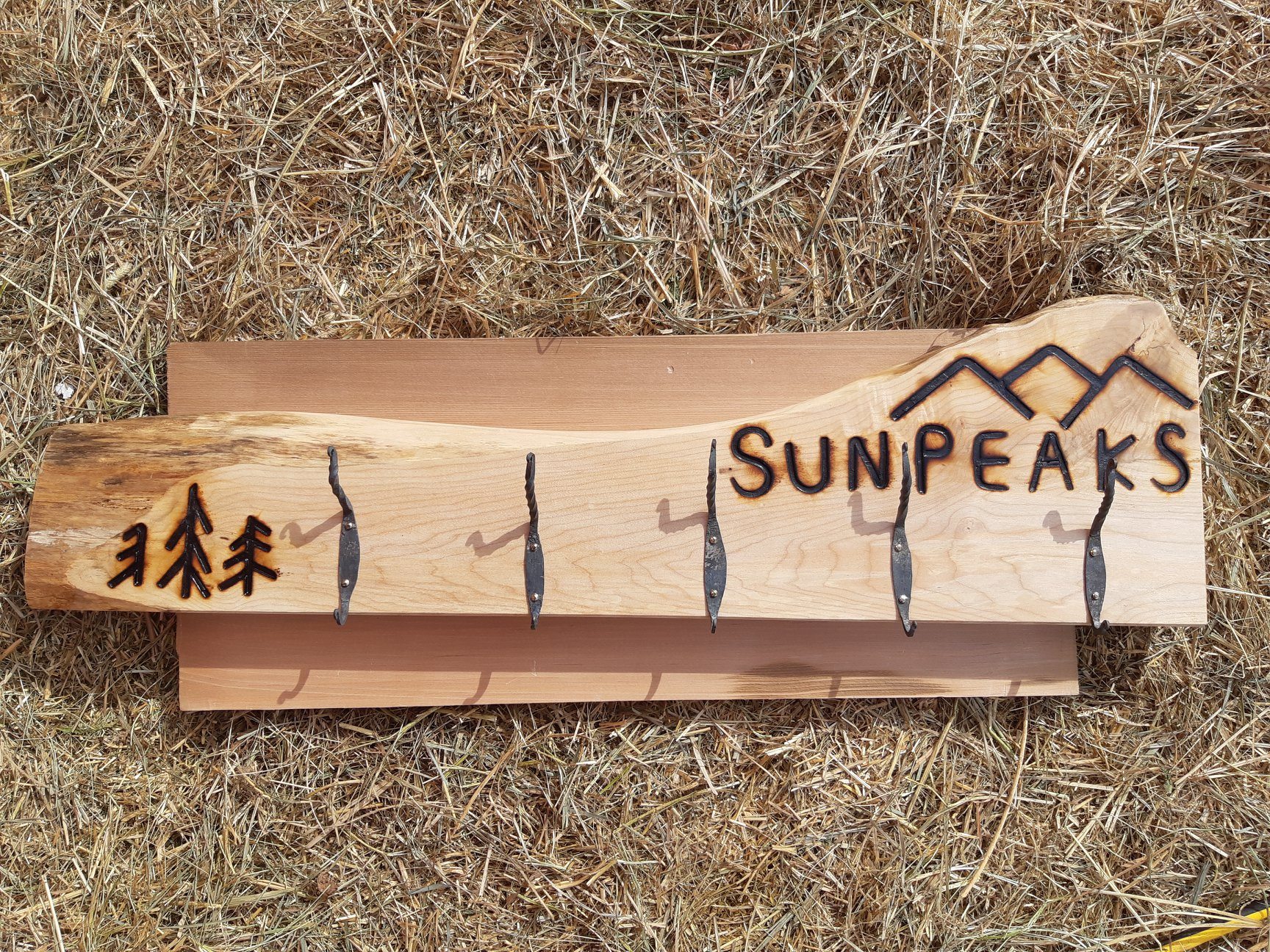 Custom-created wood coat racks and towel holders
Add your logo to a custom coat rack for your home or business, or create a beautiful hot tub towel hanger to promote your brand or vacation rental name. 
We love our Best Sun Peaks Towel holders which can be found by our hot tubs at our Sun Peaks vacation rental in Stone's Throw and Trapper's Landing.
Custom sizes, designs and wood types are available.
---
Custom Woodburning Pet Signs
Pet name signs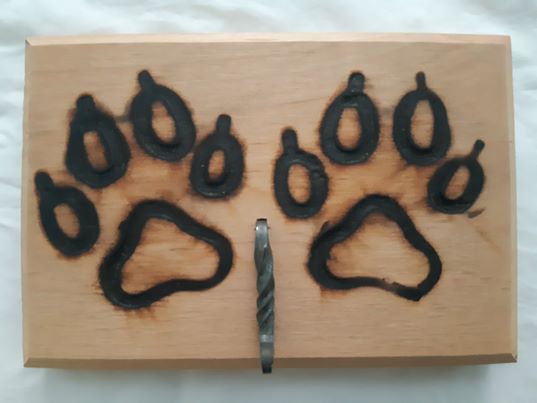 Custom wood pet signs and leash holders
Create your own wood-burnt name sign to go on the dog house or turn it into a leash holder.
Various types, sizes and wood types are available. 
Have paw prints, your pet's name, or both added to your custom wood sign.
---
Custom Wood Vacation Rental Sign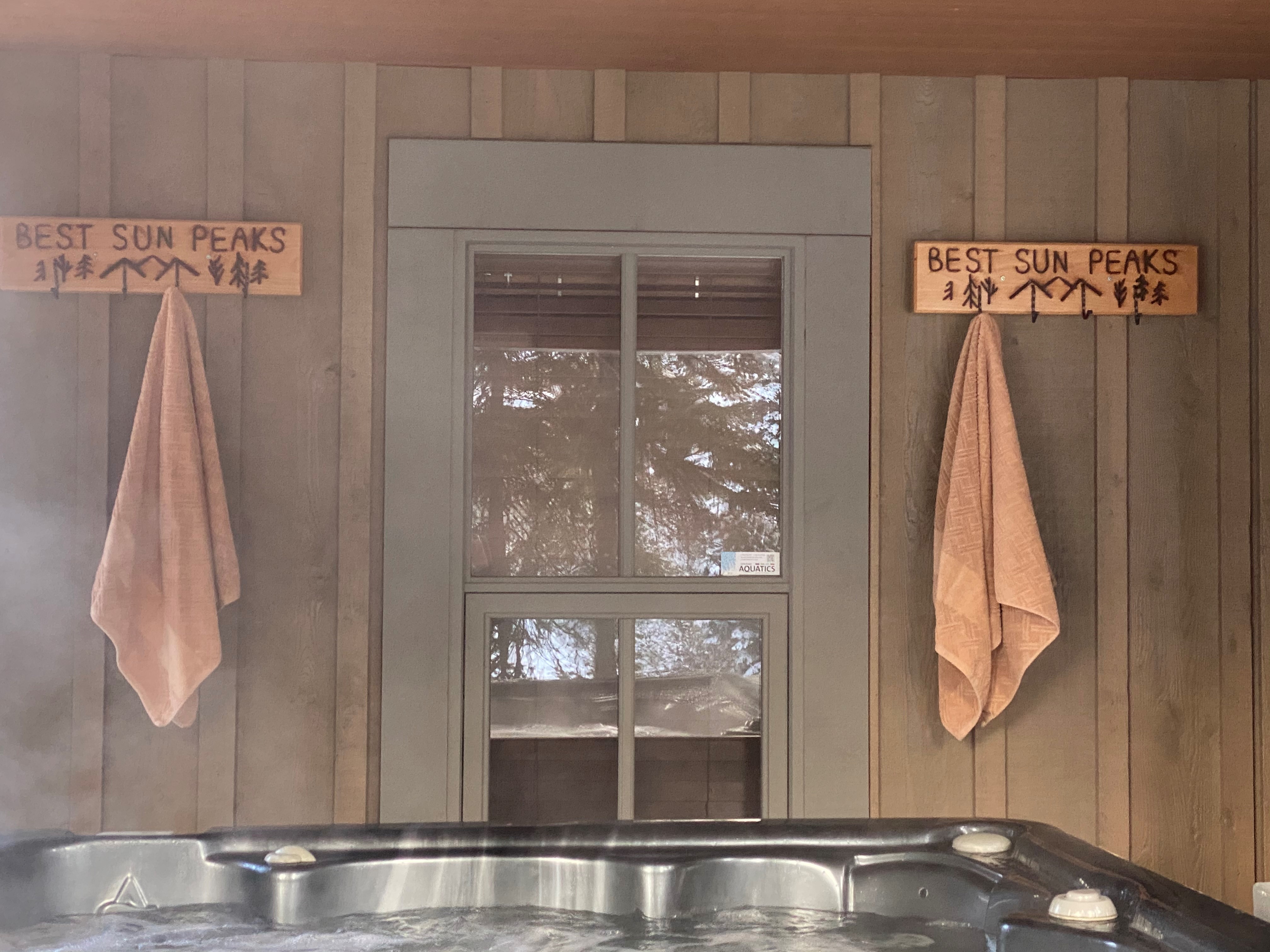 Best Sun Peaks Trapper's Landing custom towel holders.
Create your own basic direction sign or name sign to promote your vacation rental or business. 
Our custom "Best Sun Peaks" towel holders for our Sun Peaks vacation rental hot tubs have recently been installed and they look great!  Solid 2" birch custom branded and 4 handmade iron hooks on each one.  We love them!

---
Custom Horseshoe Signs and Holders
Custom horseshoe racks and decor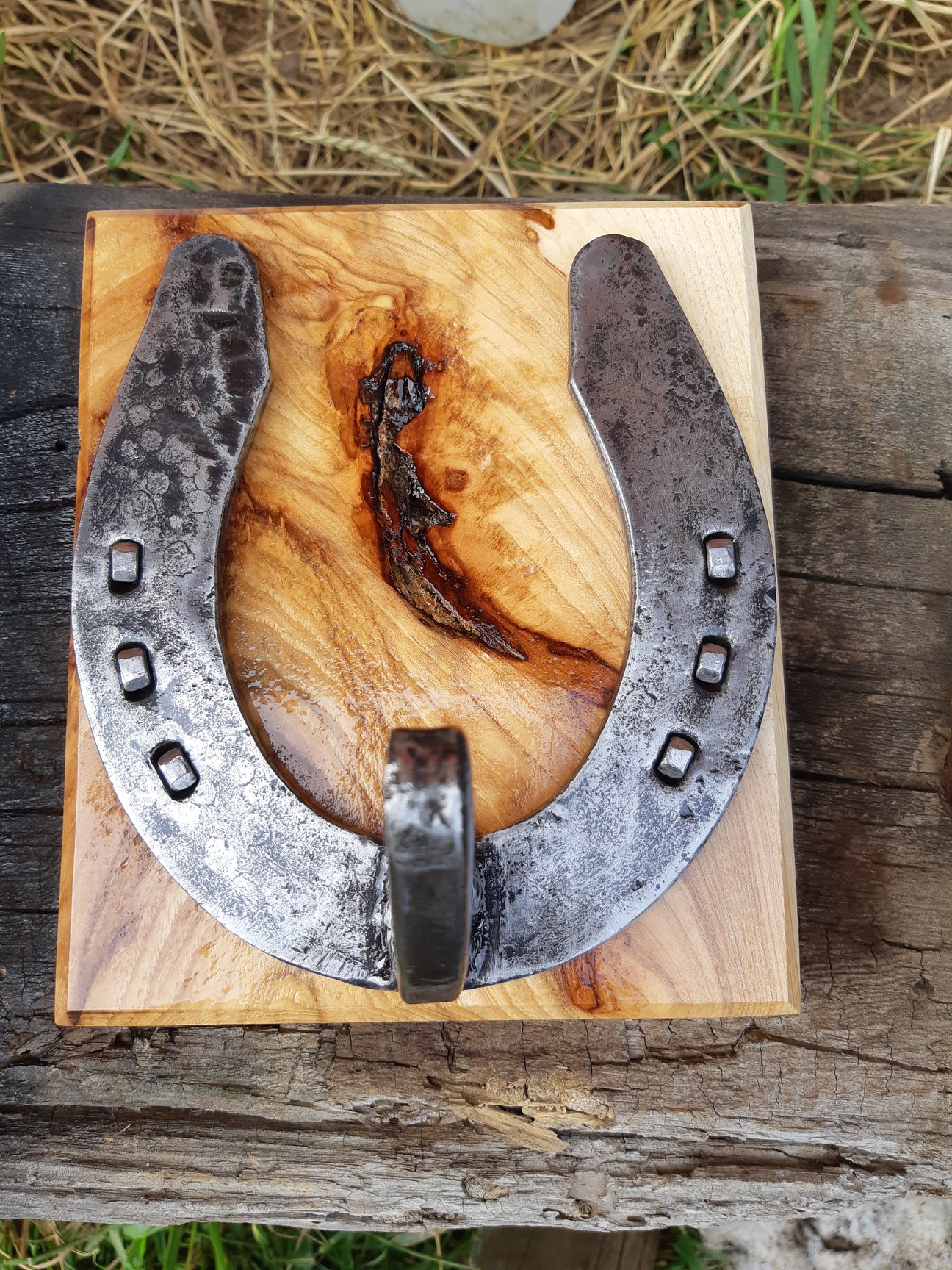 Custom horseshoe holders
A specialty of The Forge at Sun Peaks Stables is, of course, horseshoes! 
Improve your luck with these popular horseshoe-shaped décor items, holders and signs.  
Custom designs are available.
---
Custom Branded Wood Souvenirs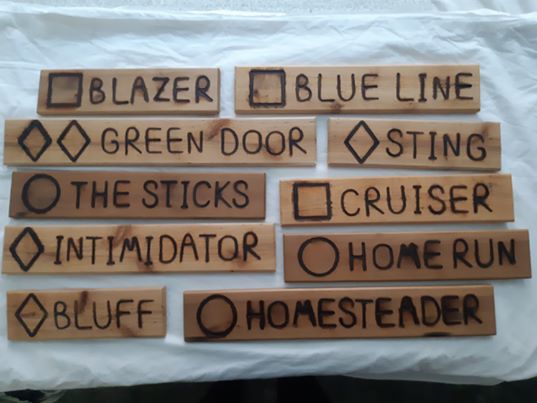 Custom wood name signs to remember your favorite runs
Since Taylor works at Sun Peaks, he obviously has many Sun Peaks-themed branded wood souvenirs available that guests can buy and take home – including your favorite ski run or mountain bike trail name or whatever – the options are endless!
Since Robert creates his own metal and wood shapes, and constructs his own branding irons, he can work with you to create anything from simple wood signs to more elaborate wood signs no matter your business or location.
---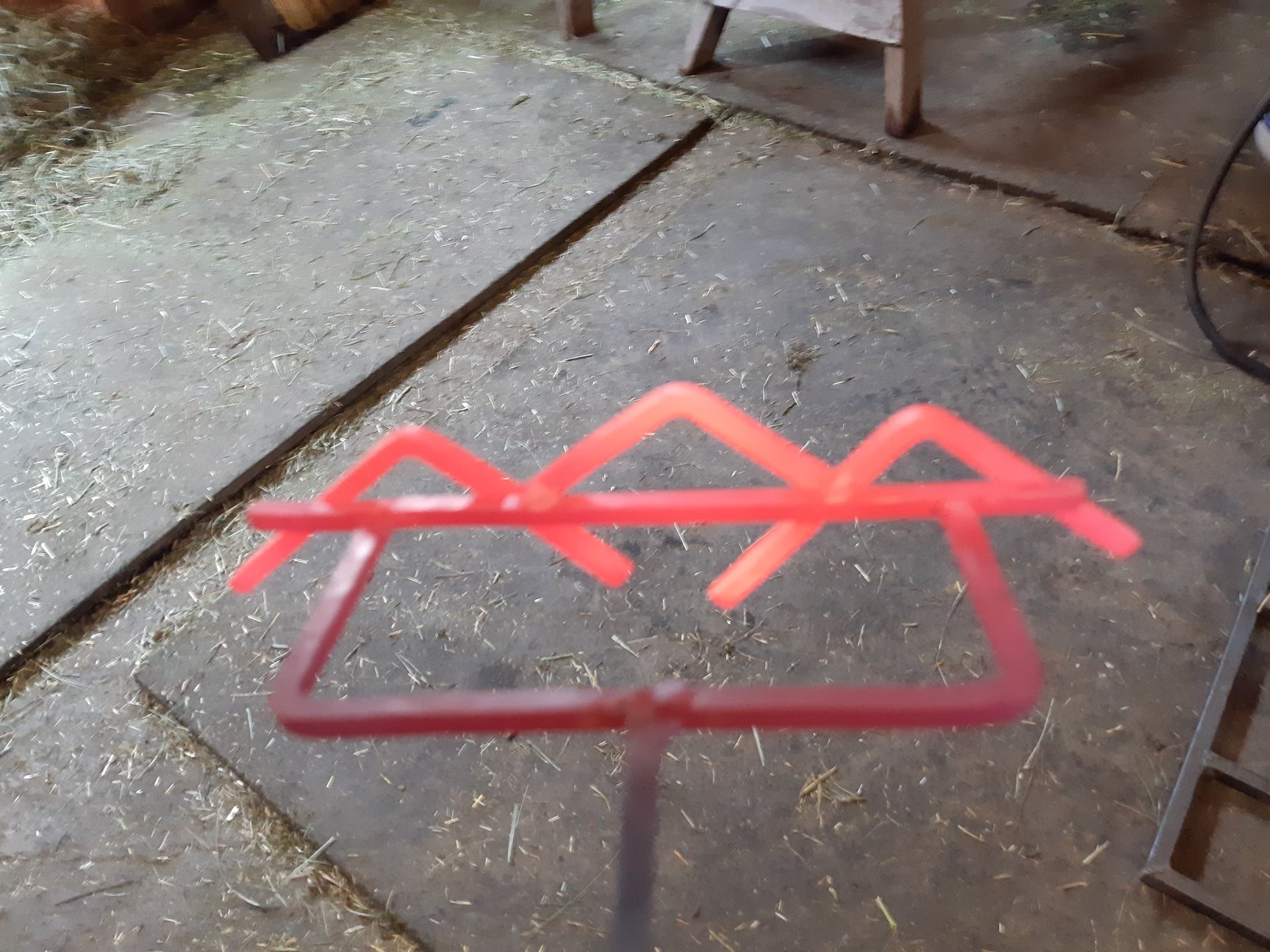 Custom branding irons can be created for your logo
To get in touch with Robert about building a custom wood sign or brand for you, simply complete and submit the form below. 

---
And remember, we work with other talented artisans to create more challenging custom hand-carved wood signs or laser-cut metal signs. 
We work with a number of talented sign makers and artisans that can help you make your business stand out.  Click the images below to see another wood sign option - Signed by Christie.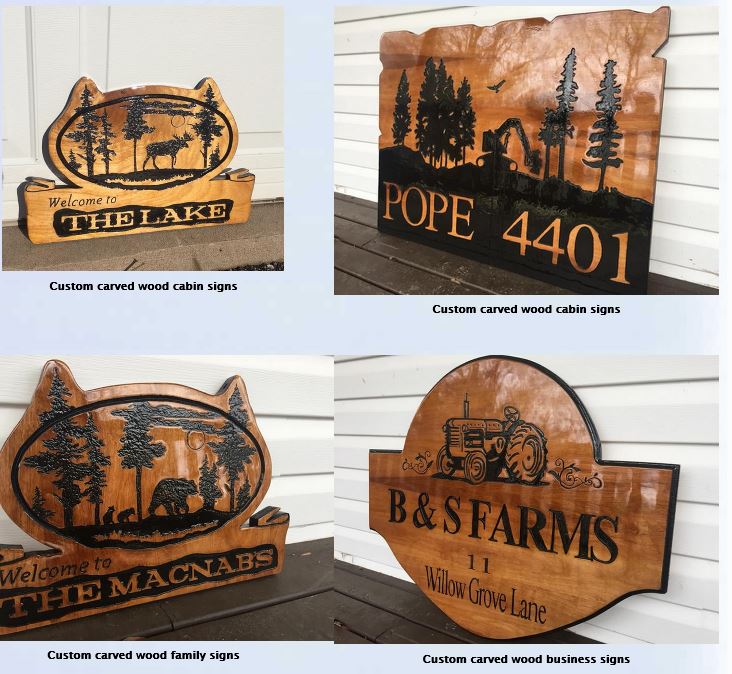 Other types of beautiful, custom carved wood signs are available too!
Return to Custom Rustic Home Decor Options
Return to Custom Carved Wood Signs & Decor
Return to Custom Laser-Cut Metal Signs & Decor
Return to Customized Rustic Cabin Signs
Return to Best Sun Peaks Home page