Owner Vacation Rental Properties at Sun Peaks Resort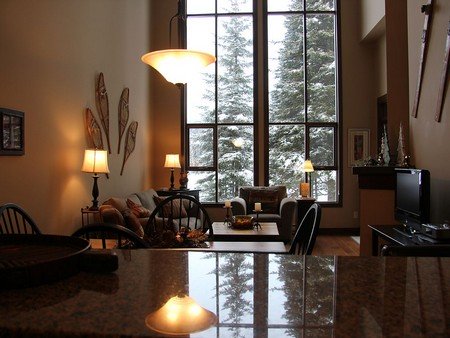 Win – win!  Wonderful vacations are created by an Owner Vacation Rental Property at popular locations all around the world, and many can buy and afford their own beautiful recreational property or second home – all thanks to those experienced travelers who have awesome holidays.
Such is the case with our spectacular Best Sun Peaks condo or our Trapper's Landing townhouse at Canada's 2nd largest and most popular family friendly all season ski resort - Sun Peaks Resort in British Columbia, Canada.
We loved the resort and wanted to be able to enjoy the many family-friendly activities that are available year-round (see Sun Peaks summer activities or winter activities for examples) and we absolutely fell in love with everything about the Stone's Throw condo. 
But with our limited vacation time, as well as the high cost of real estate in Sun Peaks and elsewhere in the world, we knew it was out of reach.
That is, however, until we purchased our wonderful piece of Sun Peaks real estate and listed it as an Owner Vacation Rental Property.
Our condo is listed on several different vacation rental websites now, but our website now gives our best the best options and the cheapest prices on our as well as other owner vacation rental properties here in Sun Peaks.

        Advantages of
Owner Vacation Rental Property for owners
- Allows us to purchase a wonderful ski resort property for year-round family enjoyment and easily rent it out during periods when we couldn't enjoy it
- Allows us to share our second home with other visitors from around the world and helps them to create their own wonderful memories
- Allows us to cover our operating costs and more, thereby allowing us to have an even nicer property than we otherwise would have
- Simple to set up and operate, and safe, low cost, seamless payments of rental revenue and refund of security deposits to our guests
- Ability for guests to interact and leave comments about their guest experience at our rental property
- Families and groups can stay in the same property and socialize together making for a better and more affordable vacation option
- Various subscription levels and add-on features for special promotions (and we have found that any upgrade has quickly paid for itself!
- We have had so much success with our listing that we are even helping others to set up their vacation properties with great success as well.
- Over 60 million travelers get access to your property details
- Automatic syncing of your bookings calendar with other vacation property sites if you choose to list elsewhere
-  Social media and other user friendly widgets
Guest Vacation Rental By Owner Advantages
- No added surcharge or booking fees to the rental rates like the other sites – what you see is what you pay.
- Get more space for less $$
- Easy to use, search for properties, and either enquire about a property or request an instant booking
- Provides owner contact details so you can call and talk to them before making your booking (if you're unsure or feeling a little uneasy – call to verify the owners identity
- Seamless transfer of funds to the property owner and refund of security deposit
- Allows you to review comments from other guests and choose to stay in a beautiful vacation property rather than a just a room ( see our Best Sun Peaks Condo Top 10 reasons to rent)
- Privacy and more space – a fully furnished and equipped home away from home
- Over 3 million properties world-wide to choose from

View other reasons to search for a vacation rental property for your next vacation.


Still a little unsure about how or if to list your owner vacation rental property on VRBO? 
Feel free to contact us for more information.


Return to Best Sun Peaks condo
Return to Best Sun Peaks Trapper's Landing townhouse
Return to Stone's Throw at Sun Peaks Resort
Return to Best Sun Peaks Hotels
Return to Sun Peaks Vacation Rentals by Owners
Return to Sun Peaks Lodging
Return to Best Sun Peaks home page

Contact us for more information.