Sun Peaks Real Estate - Is It Time to Buy a Ski Property?
Is this a great time to consider purchasing  Sun Peaks Real Estate?  Well, we certainly think so.  Or at least it was when we originally wrote this and bought our Stone's Throw and Trapper's Landing properties.  Since 2015 though, prices have really began to take off.
Skier smiles and sales of properties at Sun Peaks have continued to increase with no end in sight.  Record skier visits to the resort as well as one of the strongest seller's markets in their history started in 2016 and show no signs of slowing down in 2018.  The two newest developments, Village Walk and Echo Landing, are now completely sold out.

Peaks West is a brand New Sun Peaks residential and commercial development project being constructed by our friends at Meranti Developments. Peaks West will be located by the entrance to Sun Peaks, between the Sun Peaks Fire Hall and the old Burfield Lodge, and will offer a mix of 2 and 3 bedroom condos, townhomes and some commercial space. They will have open floor plans, views of the mountains and are just a short walk to the Burfield Chairlift.
For those still waiting to become a Sun Peaks Vacation Rental Owner....
September 2021 - Another new slopeside development is coming to Sun Peaks -  Powder Heights will soon offer premium ski-in/ski-out access to all three mountains as well as Sun Peaks network of Nordic trails. Blending into the hillside just east of the new Orient Chairlift, between Bridge Gate and Altitude, Powder Heights will offer two and three-bedroom homes on either one or two levels of a six-plex, featuring efficient floorplans and premium designer finishes.
Market demand for this type of alpine home has been extremely strong and growing steadily over the past few years. The developer's most recent project, Altitude, sold out in the opening sales weekend and purchasers of Altitude are already realizing increase value pre-occupancy. (SOLD OUT)
Sales of Sun Peaks properties doubled in 2016 compared to 2015, and there is now a big shortage of properties available to purchase and interested buyers are adding their names below to get on waiting lists.
Earlier, the resort saw a 63% increase in sales between January 1st and April 30th, 2015 compared to the same period in 2014.  A total of 24 sales were recorded in Sun Peaks between January 1 and April 30, 2015 compared to 15 sales in the same period in 2014.  Sun Peaks real estate also saw the same 63% increase in the average sale price – an increase of CAD $109,150 – between January 1 and April 30th 2015 when the average sale price was recorded as CAD $293,117, compared to the same period in 2014, when it was recorded as CAD $183,967.  Not all types of properties are seeing the big increases, yet, but the trend is certainly increasing and we thought it was a great time to buy in.

This June 26, 2014 Vancouver Sun Recreational Property article, confirms what the Sun Peaks Realtors have been telling us for the past six months – increased consumer confidence, healthier lifestyle changes, the growing popularity of Sun Peaks as a four season resort and a better property for your recreational property buck is bringing people back to Sun Peaks.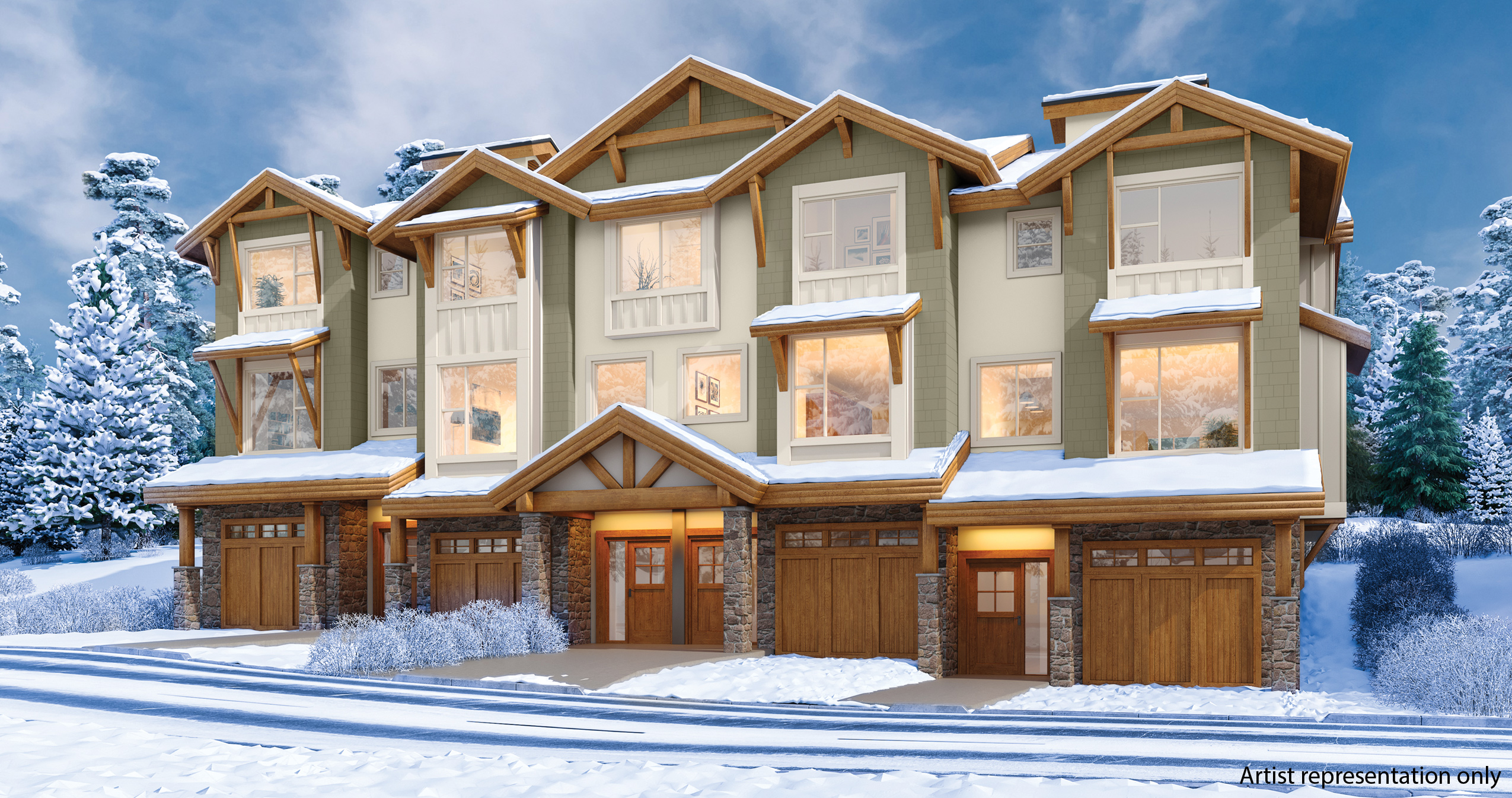 Altitude - Sun Peaks' recent real estate investment opportunity - SOLD OUT
The market in Sun Peaks is still going great in 2020/21 despite the pandemic, or perhaps because of it? There is a renewed interest in recreational properties which is adding to the increase in sales here in Sun Peaks (lots as well). Pricing is steady and rising but we suspect across the board a pricing plateau as townhomes put upward pressure on value while single family detached homes are feeling the offset by resisting value increases. All of which is now more reliant on traditional financing (see us for mortgage assistance). Meaning, risk tolerance in a COVID world for banks is being looked at in a little more detail.
There is going to be two new projects released in the coming months - including the 2nd phase of Peaks West and the newly re-designed Altitude Project. Lucky for us, there is significant confidence in our local Sun Peaks real estate market.
ALTITUDE Sun Peaks is a 40 unit collection of 2 and 3 bedroom, ski-in/ski-out alpine condos and townhouses located right by the new Orient chair – perfect for creating new memories with family and friends. They offer multiple size floorplans, large modern open kitchens, gas fireplaces, room for four seasons worth of gear and large outdoor spaces with hot tub hook ups and propane BBQ connections.(sold out)

---
Other Reasons To Invest at Sun Peaks
But it is probably still a good time, because the resort continues to grow in popularity and year-round attendance.  Other reasons to invest in Sun Peaks Real Estate include:
- owners who bought new 10 or more years ago now have different family, health and lifestyle situations so may be more willing to sell at a lower price so they can move on
- us hard-working baby boomers are realizing the huge benefits of having downtime, relaxation and physical recreational activities of all levels and Sun Peaks provides all of these in all 4 seasons
- Since becoming a municipality in 2010, more and more people are buying and moving full-time to Sun Peaks, which means more and more businesses and amenities won't be far behind
- if properly managed and promoted (we can help with that) your Sun Peaks property should hopefully appreciate nicely in value while also paying for itself and providing your family with a fantastic year-round recreational property at a world-famous ski resort
- many people who have been buying Sun Peaks real estate recently are choosing not to rent out their vacation properties, and with double digit growth for visitors at Sun Peaks, more demand will mean increased rents and property values.
- the market bottomed in 2013 and now has continued to head back up as detailed in this Western Investor article.

Prices have increased dramatically since we purchased our places, but with all that is happening at Sun Peaks, we feel prices will probably continue to increase for some time to come.  And in the meantime, we love enjoying all of the year-round recreational activities, events, concerts, etc.
Who wouldn't want to be a part of this?  Contact an experienced realtor and see if this type of investment is right for you.



From early beginnings 50 years ago as Tod Mountain, Sun Peak Resort has grown into one of North America's top 10 ski resort destinations in North America, Canada's second favorite and second most popular four season ski resort, and after the 2014 expansion, will be the second largest ski resort in Canada with over 4200 acres of beautiful champagne powder covered skiable terrain.
The resort is continually growing yet it seems so quaint and personal - we love that about Sun Peaks!
Whether you care to enjoy the 18 hole golf course, miles of scenic cross-country walks or Sun Peaks mountain hikes, leisurely mountain biking or extreme downhill biking, or the many other activities and festivals offered every weekend during the summer at Sun Peaks, or choose to enjoy all levels of downhill skiing, nordic skiing, snow shoeing, dog sledding and more in the winter, Sun Peaks offers so much for everyone.
Even the typically slower months, like spring and fall, are attracting visitors/renters.
Need more Sun Peaks real estate information?  Just complete and submit and a professional Sun Peaks Realtor will be in touch:


Hints about buying Sun Peaks Real Estate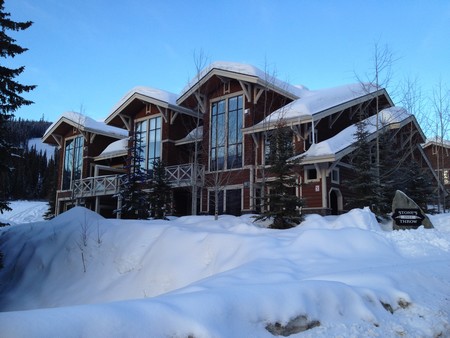 Buy your perfect Sun Peaks Real Estate and start enjoying life now!
Once we fell in love with Sun Peaks and decided to purchase a property in Stone's Throw at Sun Peaks, we found the services of a local Sun Peaks realtor invaluable in helping to select the best property possible for us, helping to arrange the purchase and key hand-over while not being there, and even for help after we moved in. 
They got us our Best Sun Peaks condo at a very good price and we are so lucky and thankful!  So much so that 2 years later we bought a beautiful Trapper's Landing Townhouse!
And they also told us about the pros and cons of investing in a Sun Peaks hotel style unit or other types of properties - very important Sun Peaks real estate information to know!

If you would like an experienced and recommended Realtor to assist you in your Sun Peaks Real Estate search, or simply complete and submit the form below and one will be in touch.
Once you purchase your Sun Peaks property - do you want to rent it to cover some or all of the costs?  Perhaps you can list with us to help promote you on our Sun Peaks Vacation Rentals page?  
Will you need a reputable 'full-service' property manager, or a 'part-time property manager' like we use?

They both have their pros and cons and we would be happy to discuss them with you.
There are very few Sun Peaks cleaners and Sun Peaks property managers.  Do you want to completely place your property in someone else's hands, or do you prefer to maximize your revenue opportunities by co-managing your Sun Peaks vacation rental? 
To receive a quote from our preferred operators to professionally look after your Sun Peaks vacation rental, under either scenario, simply complete and submit the form below:

Recreational Property and Sun Peaks Mortgages
Recreational Property Mortgages, especially when they become Sun Peaks vacation rental properties, can be a little complicated.
But in addition to great low prices on Sun Peaks real estate right now, mortgage rates are lower than ever which makes covering the interest costs with your Sun Peaks rental property even easier.
Hey, if we could get a recreational property mortgage at a great rate for our place, you can too!

However, there are a few additional restrictions when it comes to getting a mortgage for a second or a recreational property so you will need to do some research. 
We chose a local expert from the lower mainland here who managed to get us a rate that neither the banks nor another broker that we dealt with for years could get and she made the process for completing on our Sun Peaks real estate purchases very simple.
Nicole was born and raised in Kamloops and has been helping clients arrange mortgages since 2005. She has been working with clients all over the beautiful province of BC, whether it be purchasing their first home/vacation home/investment property, refinancing an existing home, or helping them take the right steps in order to be able purchase in the future.
Outside of work you can find Nicole exploring our beautiful outdoors with her family as they are avid skiers, wake surfers, hikers, bikers and general outdoor lovers.
The challenges of arranging rec property mortgages are too boring to go into detail here, but if you want tips on best Sun Peaks mortgages and to obtain a mortgage quote, contact our preferred mortgage broker by completing the contact form below and she will be in touch.


Return to Best Sun Peaks Home page
Return to Sun Peaks Services

Return to Best Sun Peaks Condo in Stone's Throw or Best Sun Peaks townhouse in Trapper's Landing
Book your Best Sun Peaks Accommodation for a wonderful vacation