Sun Peaks Cat Skiing - Spectacular Powder Adventures
        Currently suspended due to Covid and travel restrictions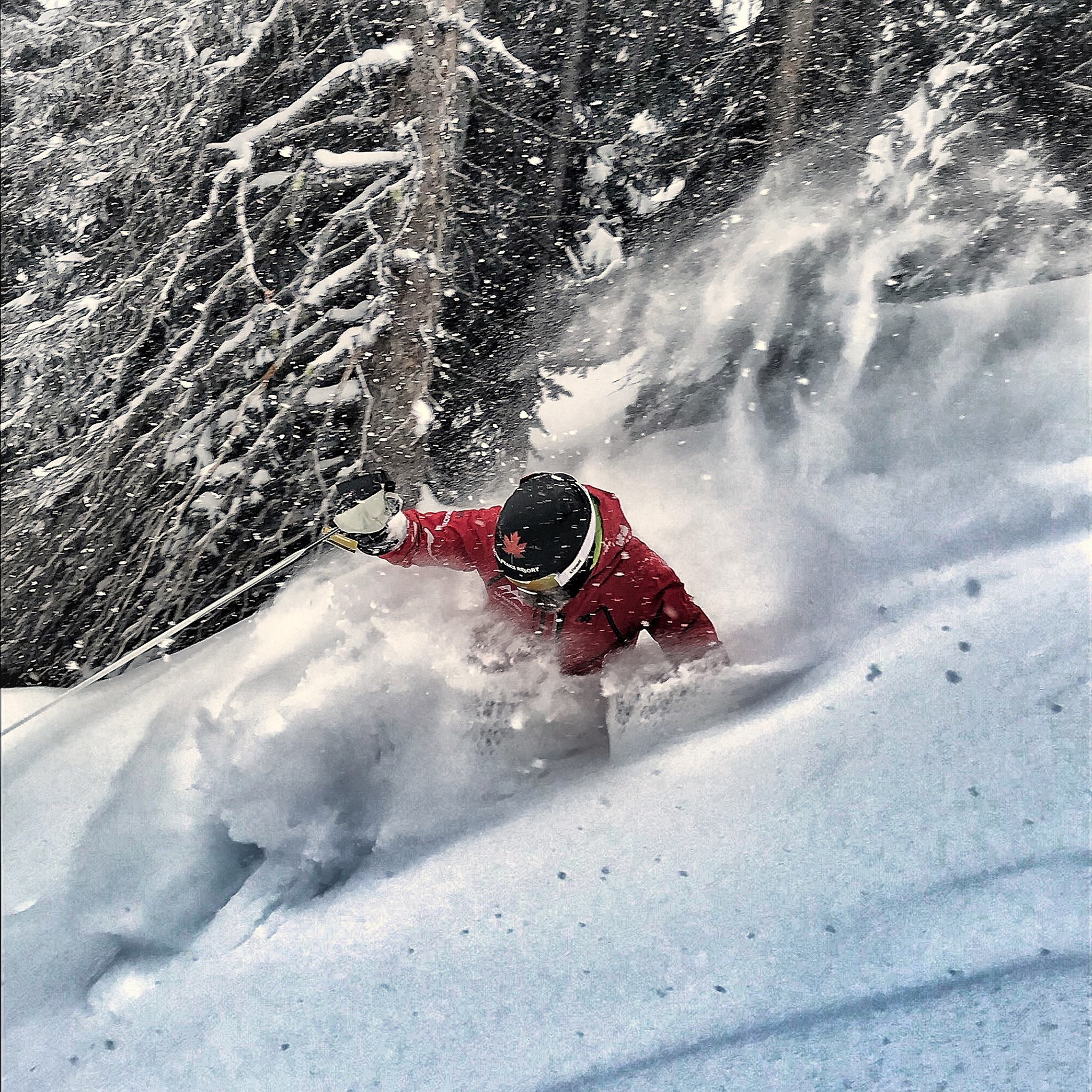 Awesome terrain and powder with Sun Peaks Cat Skiing
Until now, Sun Peaks Cat Skiing hasn't been an option. 
But starting with limited dates in 2020, powder lovers can enjoy exciting cat skiing day tours leaving from and returning to beautiful Sun Peaks Resort.
Previously, off-piste lovers have been able to enjoy cat skiing warm-up lessons and heli-skiing warm up adventures in The Gil's area,  which is the home of Sun Peaks Best Powder stashes, either by themselves or as part of guided tours / lessons with popular local expert ski guide Bodie Shandro. 
But now , for the 2019/20 ski season, Bodie has put together awesome new escorted Sun Peaks Cat Skiing & Sun Peaks Heli-skiing, 1 or 2 day trips, with luxurious charter buses that leave Sun Peaks Resort at 5:30 am and head to the fantastic Anstey range of the Monashee Mountains, where 50 feet or more of annual powder awaits.
Add this to your Sun Peaks ski vacation to increase the stoke and make this the best Sun Peaks Vacation ever!


---
K3 and Sun Peaks Cat Skiing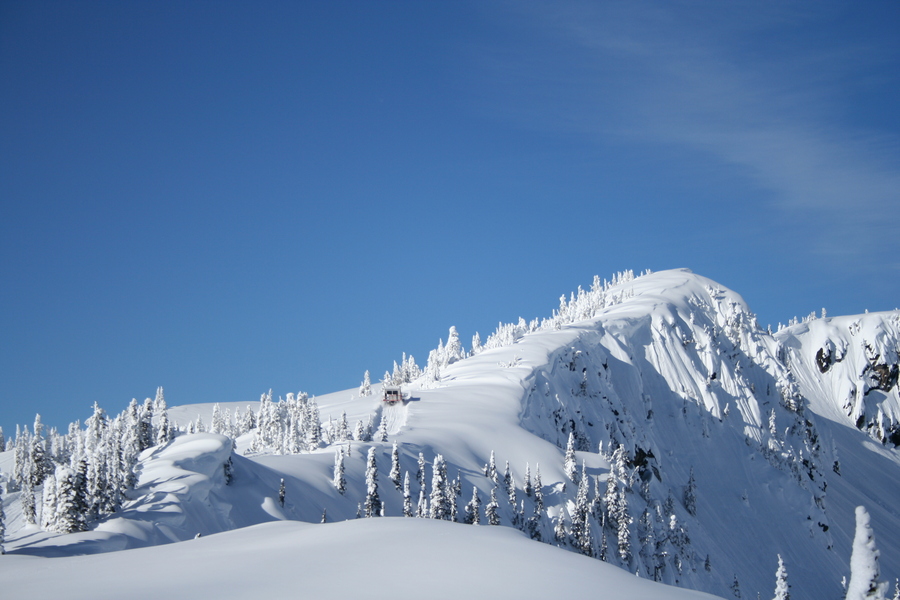 Sun Peaks Cat Skiing with K3 Cat Ski (photo courtesy K3 Cat Ski)
K3 Cat Ski - "where you can experience wonderful snow, diverse terrain, and a commitment to providing you with an exceptional backcountry skiing adventure."
The shuttle buses from Sun Peaks meet up with well known K3 Cat Ski, who have easy access to over 33,000 acres of amazing terrain located mid-way between popular Revelstoke and Sicamous, British Columbia.  
The K3 Cat Ski runs average 1,500 vertical feet, and range from 1,200 to 3,000 vertical feet, with trails for all levels of skiers. 
Most runs are high up on the mountain, ending at around the 5,000 foot level, where there are typically good snow conditions all winter.
Their highest elevation is over 7,400 feet and the lowest point is around 4000 feet, with more than half of the runs being North and East aspect which helps to ensure good snow in all weather conditions.

For the 2020/21ski season, groups will need to pre-book roughly 6 months in advance, so it is time to organize your friends and book your date for Sun Peaks cat or heli-skiing now.
Sun Peaks Cat Skiing Day Trips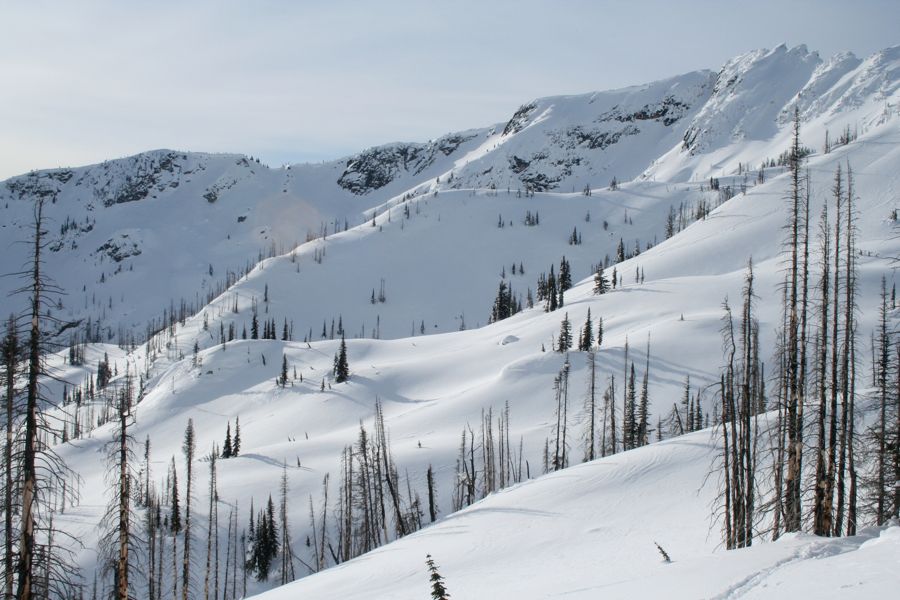 Sun Peaks Cat Skiing with Over 33,000 acres of back-country skiing (photo courtesy K3 Cat Ski)
Escorted cat ski tours, with one day guided back-country  skiing with K3 Cat Skiing.
Luxurious shuttle buses (comfortable 2017, 14 passenger Ford Transit vehicles, with complimentary water, cell phone chargers, pillows, blankets and WiFi (where available)) are used for the cat skiing trips.
The shuttle bus returns to Sun Peaks around 7:30 pm.
Enjoy spectacular powder skiing in amazing terrain!  All safety gear, as well as lunch and drinks are provided.
For more information or to book your spot, simply complete the Sun Peaks Cat Skiing Inquiry form below.
Reason for recommendation: "We booked a private ski lesson with Bodie  Shandro and had a spectacular time. He was really informative and took us to lots of nice hidden gems on the mountain. Really easy to connect with and great man! Highly recommend!"  Ana and Chris, Langley, BC.  December, 2019
Remember to ask for Bodie by name when requesting a ski guide/private ski lesson or tour.
---
Watch the K3 Cat Skiing video and prepare to get stoked for an amazing adventure!

For even more stoke, consider a Whistler/Blackcomb add-on too with these Whistler special offers.
Return to Best Sun Peaks Winter Activities
Return to Best Sun Peaks Winter Skiing
Return to Best Sun Peaks Powder Stashes

Book your Best Sun Peaks Accommodation