The Gils Ski Area - experience the Best Sun Peaks Powder and Off-Piste Skiing at Sun Peaks Resort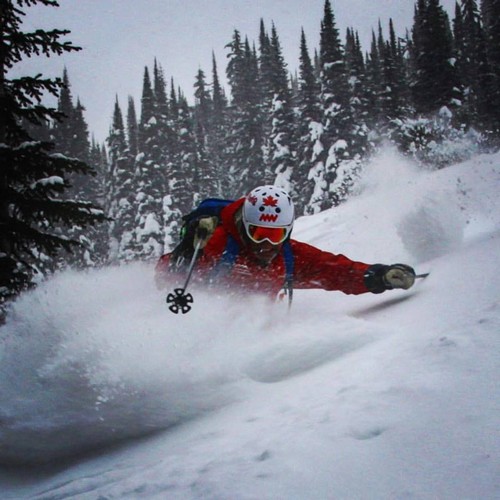 The Gils Ski Area - Pro guide/instructor Bodie Shandro ripping through Gil's in the Sun Peaks Backcountry
The Gils ski area at Sun Peaks has long been considered by locals to be one of the best ski areas at Sun Peaks for amazing stashes of snow, spectacular, gladed back-country runs, and safe yet thrilling off-piste skiing.  Locals loved it and kept it a secret for years while it was an out-of-bounds ski area, but as of the 2014/15 ski season, it was brought into the official boundary of Sun Peaks ski resort.
With the inclusion of Gil's and a few new runs on Mt. Morrisey which, when combined, added 500 acres of new avalanche controlled and patrolled terrain to the resort, Sun Peaks officially became the 2nd largest ski resort in Canada in terms of skiable terrain.
The Gils ski area makes for a great warm-up for those booked on a Sun Peaks Cat Skiing day trip.
While expanding the ski resort into these areas was always part of the master plan, the mountain pine beetle epidemic that killed numerous trees within the resort and surrounding area forced them to remove the dead or dying trees for safety reasons and to try and stop the beetles from spreading their destruction even more.

The Gil's ski area was named after a local construction entrepreneur, Gilbert Marini, who was one of the original 12 founders of Tod Mountain Ski Resort Ltd. and Tod Mountain Ski Village Ltd. back in May of 1959, and was one of the first to strap on his skis and enjoy this wonderful back-country bowl full of steeps, open glades, and powder-filled meadows.
And as of the 2021/22 ski season, there are now even more Best Sun Peaks Backcountry Skiing tours, courses and options.
WARNING - EXPERT SKIERS ONLY - DO NOT ENTER THE GILS SKI AREA ALONE.
Accessing the Sun Peaks Gils Ski Area in the backcountry
Gil's off-piste, gladed ski area at Sun Peaks (map courtesy Sun Peaks Resort)
Because of it's leeward slope, high elevation and east-facing aspect, the Gil's ski area often has the deepest and best pockets of champagne powder that comes early in the season and stays in place throughout the ski season due to trees providing protection from the winds.

Besides initially being out of bounds, the Gils ski area is also not easy to access, and is another reason why such amazing stashes of snow can be found long after other runs at Sun Peaks are all skied out. Even though Gil's is now in-bounds, it is still not serviced by a chairlift and a 10-15 minute hike is required.
But ask pretty much anyone who has experienced the Gil's if the hike is worth it, and the answer will almost invariably be YES!!!  The runs may be short but for many, a trip to the Gil's is not to be missed.
Which Gil's run is best for you?  Could it be Skunk, Miss Piggy's, Elevators, Offset, Main Face, Easyout or Rollers?  To learn a little about each run, check out this article in Freeskier.
Especially after all the recent tree removal and glading work was done which greatly extended the vertical and opened up the terrain more for some amazing runs.
Guides are highly recommended!  Professionally certified Canadian Ski Guides hold daily Introduction to Back-country ski camps in the Gil's area at Sun Peaks.  While this is not a certification type of course, it is highly recommended as students learn the basics of avalanche gear, partner rescue, reading the terrain, and snow science.  Submit the form below to learn more about Gil's and beyond the back-country courses.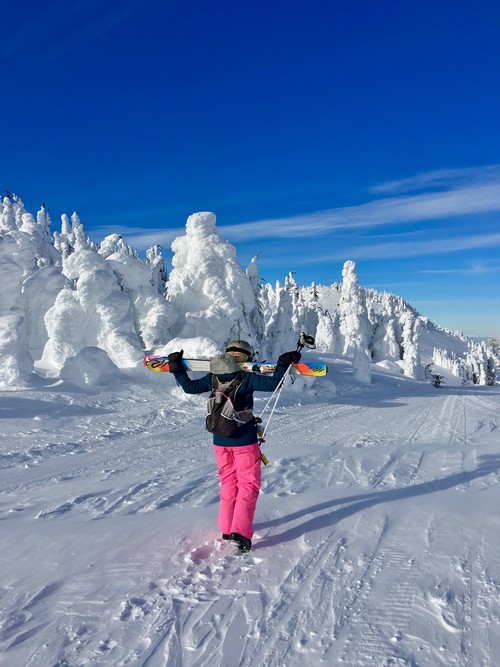 Hiking to the Gils ski area is so worth it!! (Photo @Putsky88)
Intermediate to expert skiers and boarders can either take the Burfield Chair up to the Top of the World area, or take the Sunburst Express Chair and then the new Crystal Chair up to the top. 
From the Burf, head down 5 Mile a short distance, and from Crystal just cross the 5 Mile run to either Gil's Hike that travels above the West Bowl, or via Gil's Traverse and hike in to enter "Inner Gil's". 
Once there, you gain access to acres of amazing off-piste skiing via four marked runs and numerous other gladed trails. Experience awesome wilderness skiing, in-bounds, and right beside the typical and fantastic groomed runs of Sun Peaks Resort. 

Ski out via the Gil's Cat Track or the Boundary Road to "The Other Way" and then down to the Elevation Chairlift for another trip up, or continue on down to the village.  
Even though the Gils Sun Peaks area is avalanche controlled and monitored by Sun Peaks ski patrol, there are still many other hazards to watch for, so for safety and as well as additional enjoyment reasons, we highly recommend that first-time visitors explore the Gil's ski area with a guide.  Bodie Shandro is an awesome guide - ask if he's available.
If you are looking for more than the Gils area, check out the new Sun Peaks Backcountry Tours and Avalanche Training programs.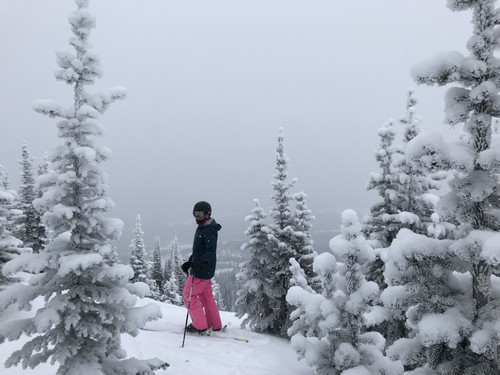 Beautiful views and fresh powder in the Gils
A one day tour with a local Sun Peaks ski expert will show you the safest routes in and out of the Gils ski area, the best lines, share other Sun Peaks locals' secrets, as well as provide invaluable off-piste terrain and powder skiing tips.  
The Gils ski area is typically open 9am - 3pm daily, but can be closed due to strong winds or avalanche control work.
Check the Sun Peaks website or the boards at the base of the Burfield or Crystal chairs.  
Skiers caught ignoring the signs and safety rules will face being kicked off the run and losing their ski pass.
Gil's, Off-Piste and Backcountry Ski Camps at Sun Peaks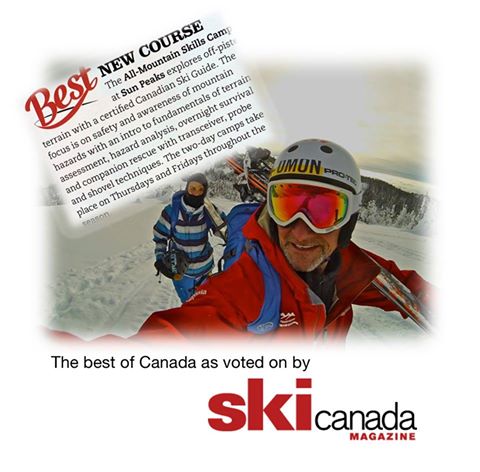 All Mountain Skills Camp - Awarded Best New Course in 2015
With the addition of the popular Gil's ski area into the resort boundary and the new guided Gil's Backcountry Tour, came the introduction of a number of excellent new backcountry tours & courses from Sun Peaks Resort and local professional ski guide/instructor, Bodie Shandro:

- All Mountain Skills Camp which focuses on off-piste safety and awareness of mountain hazards, including terrain assessment, hazard analysis, overnight survival, as well as companion rescue with transceiver, probe, and shovel techniques.  Our kids both thought this course was AWESOME!

- Beyond the Groomers Camp allows you to explore over 500 acres of expanded terrain (with steeps, glades, moguls, and exceptional powder skiing) in this guided ski improvement camp with their top professional instructor. 

- Helicat Warm Up Camp which allows skiers to properly warm-up and fine tune their powder skiing technique in the legendary Gil's terrain while developing the necessary backcountry skills prior to enjoying a spectacular nearby Helicopter or Cat skiing vacation. Learn or be reminded about avalanche awareness, companion rescue, tree wells and backcountry hazard recognition with this wonderful new course.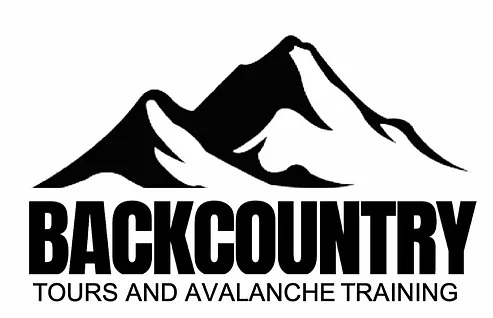 Experience the Sun Peaks Backcountry - Tours & Training
Experience the Best of Sun Peaks with this fantastic new lineup of Backcountry Training and Guided Tours, that will be available starting in the 2021/22 ski season.  Local expert & professionally trained skier/instructor Bodie Shandro will take you beyond the groomed runs and even beyond the Gils ski area with these exciting new Sun Peaks backcountry programs:
- Tree Well and All-Mountain Safety Course
- Introduction to Backcountry Ski Touring Course
- Guided Sun Peaks Back Country Tours
- Avalanche Skills Training 1 (AST1) Certification Course
- Companion Rescue Course
- Heli-ski or Cat-ski Warmup Program
- Custom Training & Sun Peaks Backcountry Tours
As Bodie says, " You don't know what you don't know".  Be Safe & Ski Safe Everyone!
Click to learn more about Sun Peaks Backcountry Training & Tours
To learn more about Sun Peaks skiing and snowboarding lessons for all ages and abilities, contact the Sun Peaks Sports School.
To learn more about Sun Peaks Gils area tours or Sun Peaks Backcountry Tours and Avalanche Training Programs, submit the form below.
Reason for recommendation: "We booked a private ski lesson with Bodie  Shandro and had a spectacular time. He was really informative and took us to lots of nice hidden gems on the mountain. Really easy to connect with and great man! Highly recommend!"  Ana and Chris, Langley, BC.  December, 2019
Remember to ask for Bodie by name when requesting a ski guide/private ski lesson or tour.

The Gils ski area also has some wonderful summer hiking trails to enjoy as well!


View the Sun Peaks Resort Gil's Ski Area video

Return to Best Sun Peaks Winter Activities
Return to Sun Peaks Cat Skiing tours
Return to Sun Peaks Backcountry Ski Tours and Avalanche Training
Return to Sun Peaks Alpine Skiing
Return to Sun Peaks All Mountain Skills Camp
Return to Best Sun Peaks Home Page
Check out some beautiful Sun Peaks Vacation Home Rental Options