Sun Peaks E-Bike Rentals - Save 10% and have more fun
"These Sun Peaks E-Bikes are awesome!" Explore further, bike longer, and have more fun as a family. Use our form to book in advance and save 10%
Sun Peaks E-Bike rentals are one of the newest and funnest activities at the resort and are quickly becoming a favorite activity for everyone from non or very casual bike riders, all the way up to expert riders.  We rented some for our first time from McSporties and they were awesome!  We explored all the nearby lakes and went up Morrisey with minimal effort.

E-Bikes, or electric-assist bikes, have actually been around for quite some time already.  But only recently have they evolved to the level where the bikes can be used on the streets, on cross-country bike trails, and even in downhill bike parks around North America and even around the world.
Sun Peaks E-Bike rentals are available through McSporties, and are available to rent from mid-June through to mid-October.  Full day full-suspension mountain bikes and ebike rentals are available and will cost you around $150. Shorter periods are available for $30 for the first hour and $25 per hour afterwards.  Safety gear and armor are also available to rent for summer mountain bike rentals.
Call McSporties at (250) 578-6930 and mention BestSunPeaks to save 10% on eBike and mountain bike rentals.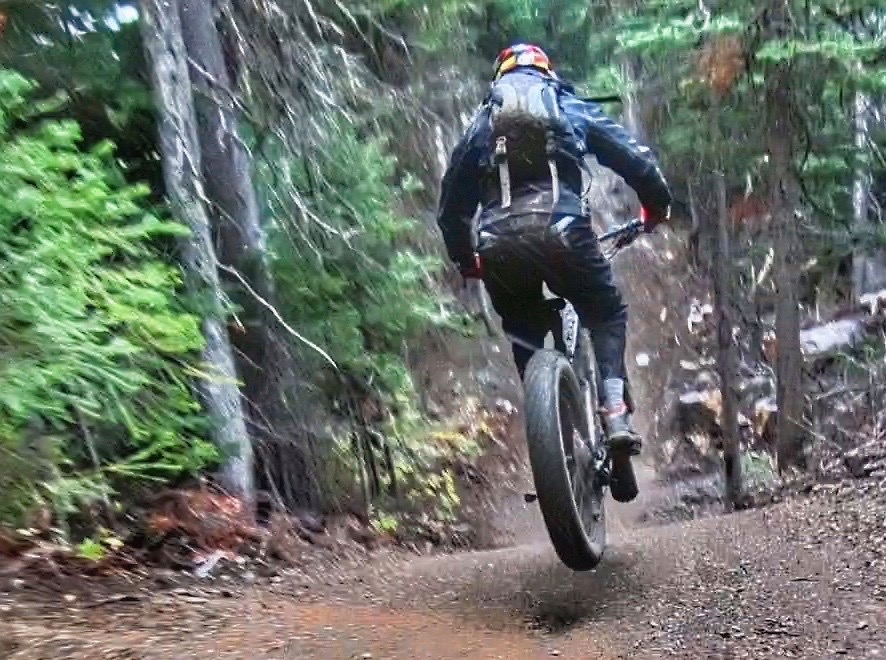 Exploring the trails of Sun Peaks (Photo Bodie Shandro)
The electric-assist bikes can be used virtually anywhere in Sun Peaks – along the Valley Trail and trail networks, on the free-to-use cross-country trails to McGillivray Lake or Morrisey Lakes, on the lift-accessed alpine trails like Altitude and Big Rock Ride, and even in the lift-accessed downhill bike park trails.  Watch out for Sun Peaks wildlife while you enjoy the trails, because they enjoy the trails too!
Be sure to order your lift pass in advance for lift pass discounts.

McSporties has a great selection of rentals available, including Norco Sight VLT and Evolve Exodus. They will also offer a full range of sizes, as well as Enduro bikes and some downhill bikes.  Mention Best Sun Peaks when booking your bike this summer and save 10%

According to local mountain bike expert, heli-ski guide, SUP and surf professional, Bodie Shandro, "You will get the same if not more exercise on an E-Bike.  It is pedal "ASSIST" which means you can choose as much or as little assist as you want, or none at all.  I am riding further, and up sections never before dreamed of with an E-Bike, and having more fun doing it!"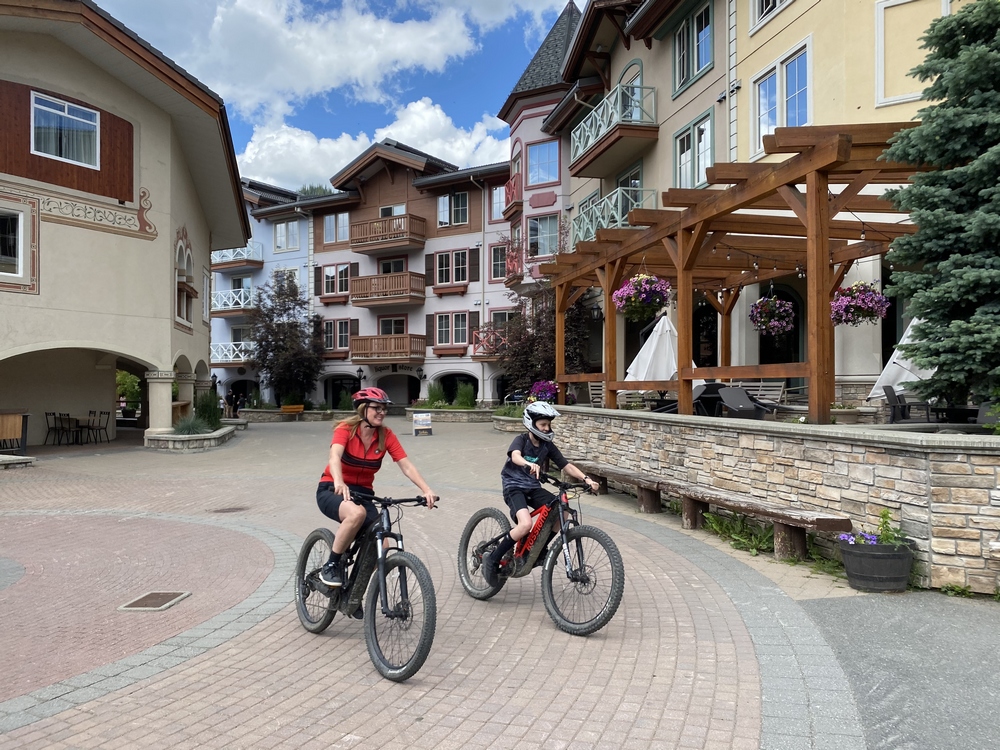 Sun Peaks Newest Activity - eBike Rentals!
Benefits of riding a Sun Peaks E-Bike
For those concerned about cheating on their amount of personal exercise they get, recent studies have shown:

- E-bike users continue to ride at moderate to vigorous levels of physical activity (just faster)
- E-bike riders generally cover longer distances than regular bike riders
- E-bikes are sometimes used in place of a car which is of course better for the environment
- Traditional non-bike riders were more inclined to go riding (and get exercise) if they had an e-bike, and
- E-bike riders experience the same or sometimes even better health benefits in areas like aerobic fitness and heart rate.

---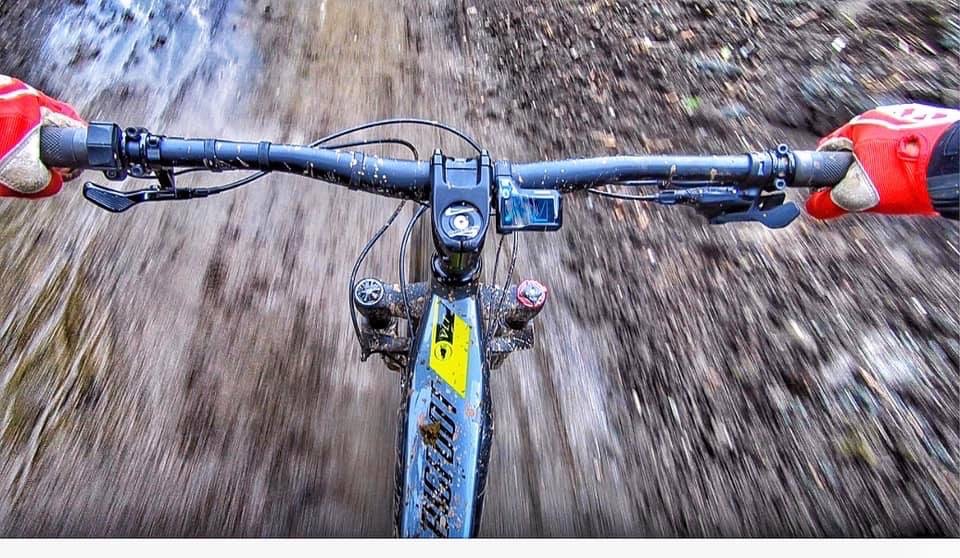 No matter your ability - get out and eride!
From a Sun Peaks guest point of view, these bikes are fantastic!  Visitors that don't bike often or maybe aren't in that good of shape can have fun and get out to explore the beautiful mountains and country-side, as can experienced bikers, and whole families can got out and explore together while on holiday.

There are only a limited number of Sun Peaks E-Bikes available, so be sure to call in advance to ensure availability during your Sun Peaks vacation, and to save 10% off the walk-up rental rate. 
Call McSporties at (250) 578-6930 to reserve and mention BestSunPeaks to save 10% on eBike and mountain bike rentals.

Return to Sun Peaks Spring Activities

Return to Sun Peaks Summer Activities

Return to Sun Peaks Fall Activities

Return to Sun Peaks Mountain Biking

Return to Sun Peaks Bike Park page
Book your Best Sun Peaks Vacation Rental - great Sun Peaks accommodation at a great price

Return to Best Sun Peaks Home page