Sun Peaks Ice Fishing Adventure Tours - A Unique Sun Peaks Experience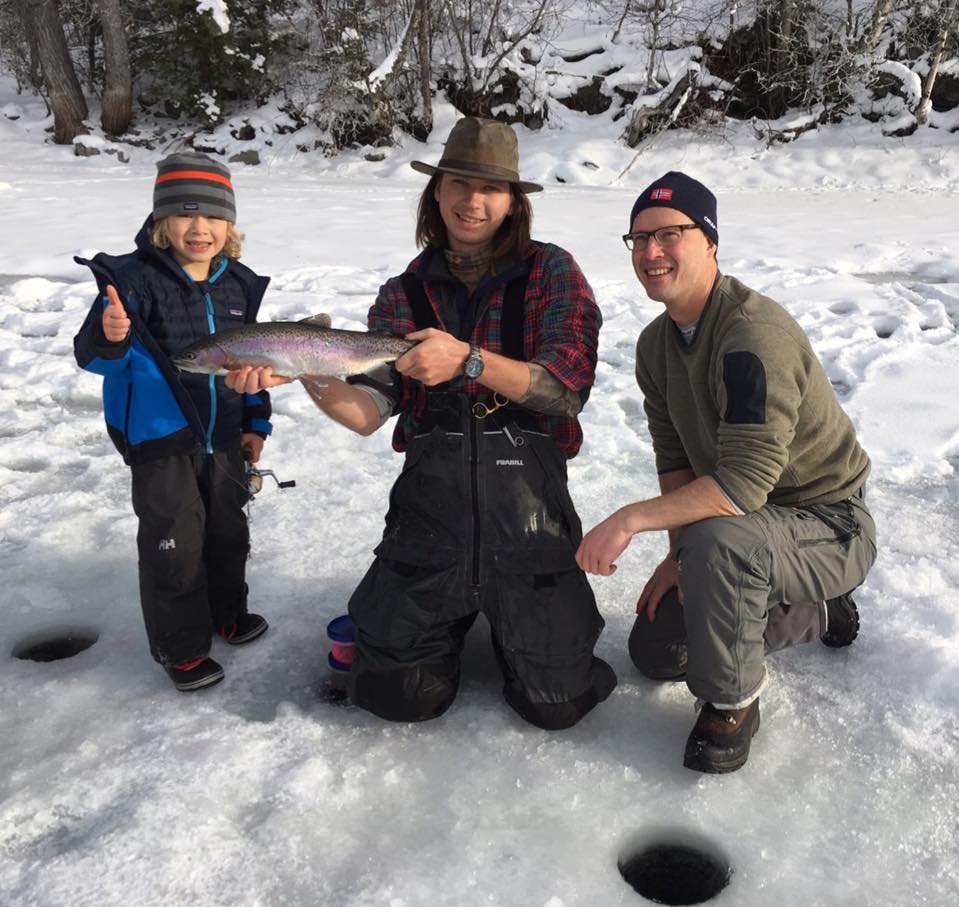 Family Fun - Sun Peaks Ice Fishing Adventures
Sun Peaks Ice Fishing Adventure Tours is a new, unique, family-friendly Sun Peaks winter activity that started up for the 2016/17 winter ski season.
The many beautiful lakes near Sun Peaks are known for their large Rainbow Trout, and a local, experienced guide knows how to catch them in the winter when they are at their best (and tastiest!).

Enjoy the spectacular winter scenery on McGillivray, Heffley, or another nearby lake as your guide provides you with everything you need to experience this popular and unique winter sport. Round trip transportation to/from your Sun Peaks accommodation, fishing gear, skilled guide, hot beverages and even a heated ice fishing tent are all provided for groups/families of up to 4 people, aged 4 and up.  
Custom trips for larger groups can be arranged.


Full-Service, Guided, Sun Peaks Ice Fishing Adventures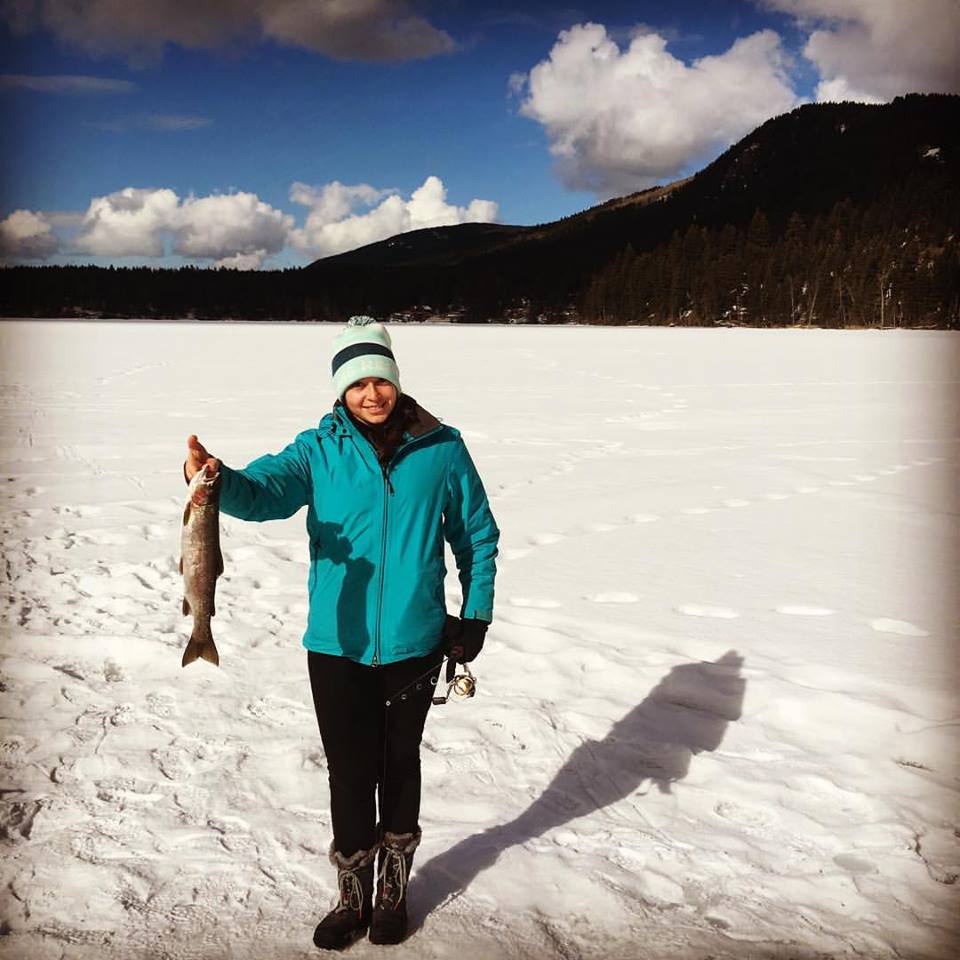 Fresh Sun Peaks trout for dinner anyone?
All you need to bring is some luck, along with appropriate winter gear (including sun glasses or ski goggles to help protect you from the glare from the snow).  And if you have a GoPro, bring it along to catch some of the underwater excitement as you reel in your delicious Rainbow Trout.
Fishing licenses are required for guided Sun Peaks Ice Fishing tours for those 16 and older, and can be arranged ahead of time.  Cost for a day license is around $10 each for BC residents and $20 for visitors.  
The total trip time is around 4 hours, and you can choose either 7:30 – 11:30 am, or 12:00 – 4:00 pm.  Guided tour cost is around $350 plus taxes for 2 people, or $450 for 4 people.  The ice fishing adventure trips are weather dependent, subject to guide availability, and advance booking is required with a 72 hour cancellation policy in effect.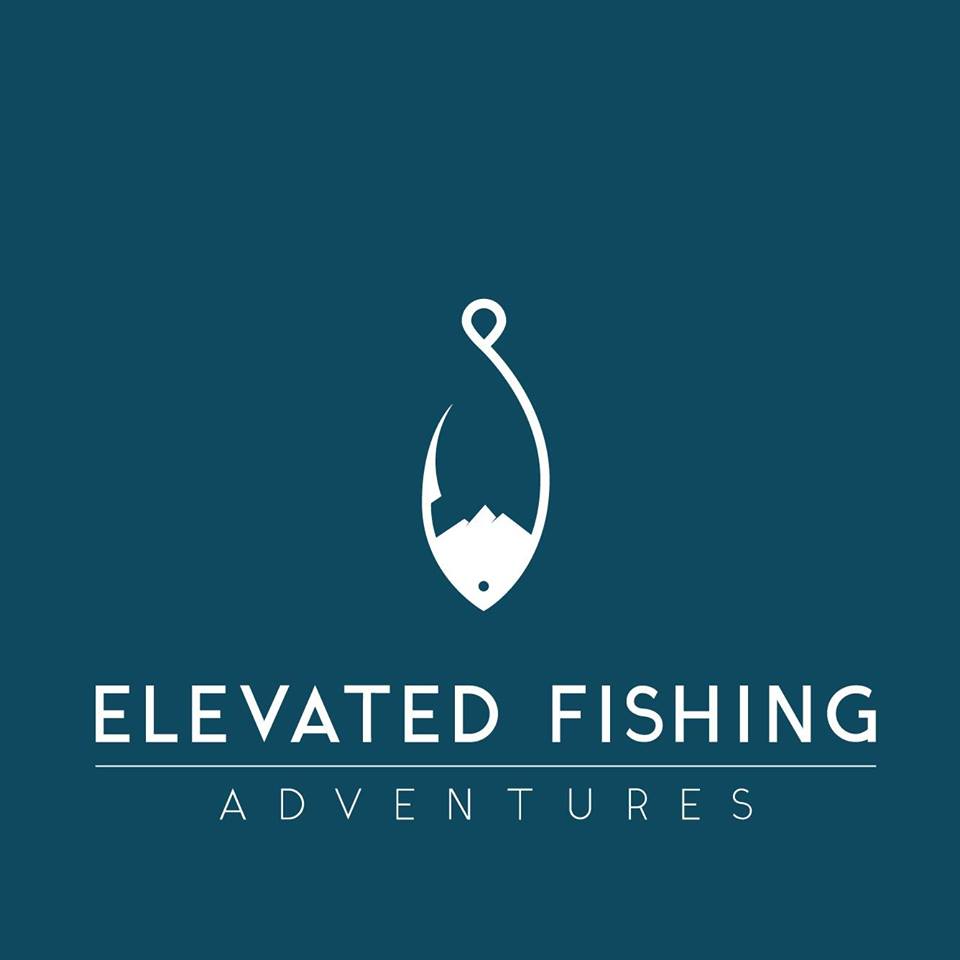 Your guide Campbell will also clean and prepare your freshly caught Rainbow Trout for you, and if you want to have a professional chef prepare your trout for you and your family or group of friends, check out Sun Peaks Bottoms Catering services.
To learn more about this new Sun Peaks winter activity or to check on availability, simply complete and submit the form below.
Looking for another fun and unique Sun Peaks winter experience?  Check out the Sun Peaks Evening Fondue and Descent event - it is fantastic and delicious too!

Return to Best Sun Peaks Winter Activities
Return to Best Sun Peaks Home page
Check out luxurious Sun Peaks Vacation Rentals by owner options