All Mountain Skills Camp at Sun Peaks Resort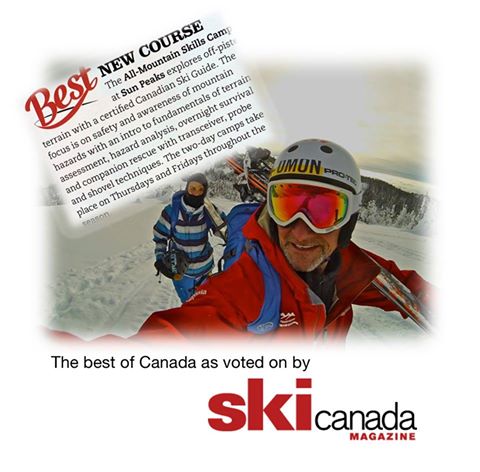 All Mountain Skills Camp - Best New Course - Ski Canada Magazine 2015
New in 2014 was the Sun Peaks All Mountain Skills Camp (Winner of the 2015 Ski Canada Magazine Best New Ski Course Award) and the Beyond the Groomers Camp; multi-day ski camps that combine ski skills with safety training.
And in the words of our first reviewer of the Best of Sun Peaks courses, a 17 year old athlete with intermediate to expert level ski skills, the All Mountain Skills Camp, taught by expert instructor Bodie Shandro, was "phenomenal!"
In 2017, Nancy put her 9 year old son in the course and he loved it as well.  We strongly believe that if they are skilled enough to ski the mountains, they need to be skilled enough to survive the mountains.
Fun (yet highly educational) for him, and peace of mind for his parents while he explores areas that are beyond their own skill-set.

This camp combines secret stashes of off-piste Sun Peaks champagne powder in the Gil's, years of local ski knowledge and experience and professional certification with classroom and on-hill instruction.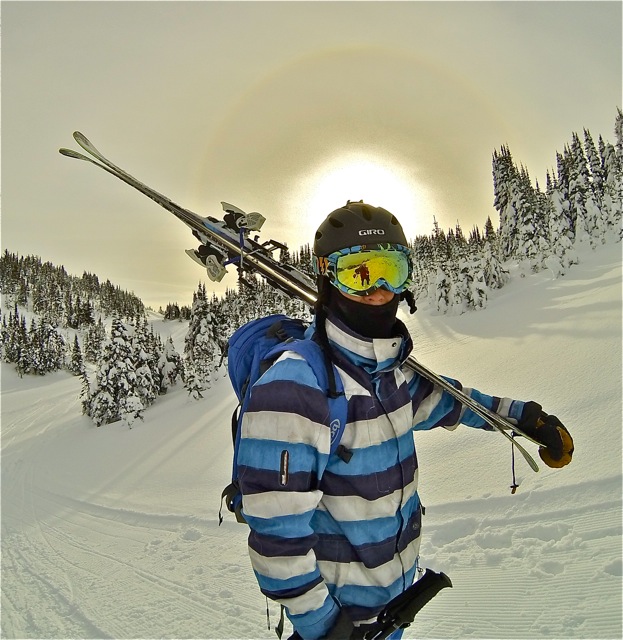 Awesome off-piste training

Some skills covered include:

- terrain assessment including low/poor light conditions, variable snow conditions, tree skiing
- hazard analysis including hidden logs, rocks and stumps, snow mushrooms, tree wells, and terrain traps like creeks, gullies, cliffs and roads
- exposure risks and overnight survival
- avalanche causes and triggers, situational analysis, field testing, and rescue techniques
- as well as companion rescue; with transceiver, probe, and shovel techniques.


All Mountain Skills Camp with professional instruction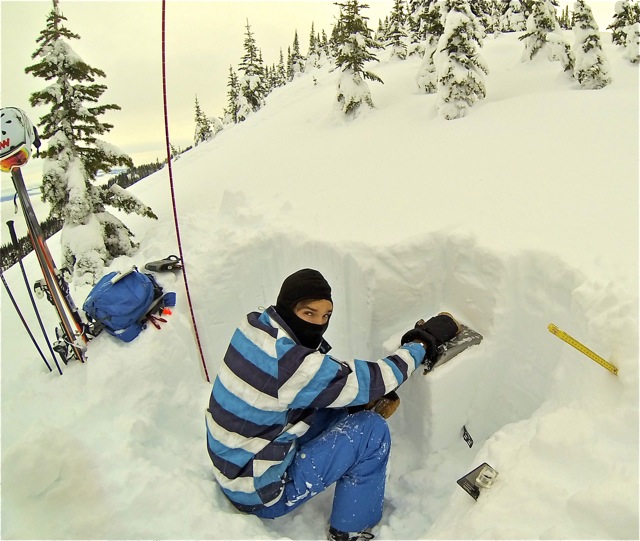 We have worked with Bodie before since he is also the Sun Peaks Stand Up Paddleboard Expert and instructor and we took SUP lessons and enjoyed the night time fall paddle at Sun Peaks with him, and we highly recommend Bodie in terms of knowledge, professionalism, expertise and passion for everything he does.
Whether you take this course or even private lessons for yourself or a loved one, you will learn critical ski and survival skills while also experiencing some of the Best Sun Peaks powder, ski runs and terrain. 

It is a two day course for groups of up to around 5 students, and you should be at least an intermediate skier.
Locals like Bodie know the best locations on Sun Peaks to experience fresh, untouched pow even days after the last snowfall, and he can also be hired for private or semi-private ski lessons.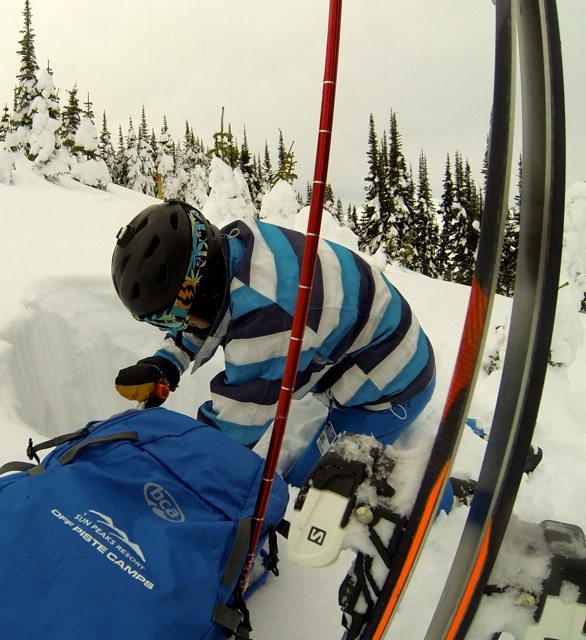 Avalanche skills training at Sun Peaks
With the addition of the popular Gil's ski area into the resort boundary and the new guided Gil's Tour, came the introduction of a number of excellent new courses from Sun Peaks Resort and local professional ski guide/instructor, Bodie Shandro:

- Beyond the Groomers Camp allows you to explore over 500 acres of expanded terrain (with steeps, glades, moguls, and exceptional powder skiing) in this guided ski improvement camp with their top professional instructor. 

- Helicat Warm Up Camp which allows skiers to properly warm-up and fine tune their powder skiing technique in the legendary Gil's terrain while developing the necessary backcountry skills prior to enjoying a spectacular nearby Helicopter or Cat skiing vacation. Learn or be reminded about avalanche awareness, companion rescue, tree wells and backcountry hazard recognition with this wonderful new course.

To learn more about these and other Sun Peaks Resort guided tours and camps, contact the Sun Peaks Sports School or simply complete and submit the form below and a sports school expert will be in touch.  If you prefer to have Bodie as your instructor/guide if he is available, please specify in your comments so the ski school knows to check his availability.
Whether you are a beginner or an expert, there is always something new to experience and learn from a professional.
Contact Bodie for more information about the All Mountain Skills Camp, Beyond The Groomers Camp or private ski or ski safety lessons using the form below, and sign up for this possible life-saving Sun Peaks ski camp through him or at the Sun Peaks Sports School.
Semi-private or private Sun Peaks ski lessons can be booked with Bodie Shandro as the instructor, or any of the other many fantastic instructors at the Sun Peaks ski school. If you prefer to have Bodie as your instructor/guide if he is available, please specify in your comments so the ski school knows to check his availability.
Reason for recommendation: "We booked a private ski lesson with Bodie  Shandro and had a spectacular time. He was really informative and took us to lots of nice hidden gems on the mountain. Really easy to connect with and great man! Highly recommend!"  Ana and Chris, Langley, BC.  December, 2019
Remember to ask for Bodie by name when requesting a ski guide/private ski lesson or tour.


Return to Best Sun Beaks News

Return to Best Sun Peaks Winter Activities
Return to Best Sun Peaks Skiing and Snowboarding
Return to Best Sun Peaks Vacation Rentals/Accommodation

Return to Best Sun Peaks Home page