Sun Peaks Expansion 2016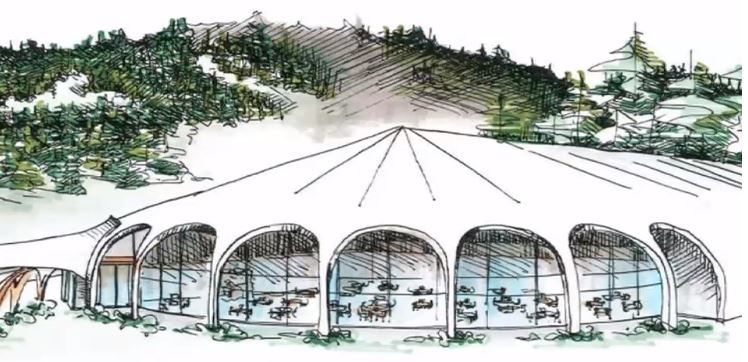 Sun Peaks Expansion 2016 -a covered skating rink?
Sun Peaks Expansion 2016 plans don't include any major or especially exciting changes, but it does offer more changes that will continue to help Sun Peaks grow as a 4 season, family-friendly vacation destination, as well as a great community in which to live.
Click to view our Sun Peaks Expansion 2018 page

With the increase in popularity of Sun Peaks Summer Activities, the daily lift operating hours will be increased by two hours, and will whisk Sun Peaks Mountain bikers, Sun Peaks hikers, and scenery viewers up to the Sunburst Lodge from 10 am to 7 pm daily through the summer season.  This is great news for those who love to hike or bike the many lift-accessed trails, or for those who want  to enjoy the beautiful views from the chairlift and the Sunburst Lodge at mid-station.
Speaking of the Sunburst Lodge, the summer of 2016 will include more food and beverage options, with details of some food and wine pairing events to come.
Work will also continue throughout the summer on a few new runs for the 2016/17 ski season, including more glading of the lower crystal and Gil's Sun Peaks area, a new connector for Spillway and The Other Way, as well as continued improvements to the face of West Morissey.  
Unfortunately though, while Sun Peaks expansion rumors include talk of one or more new chairlifts, none have been announced as of the time of writing.
In addition, a new era has begun with the Tourism Sun Peaks announcement that Arlene Schieven will be returning home to British Columbia this summer as the new President and Chief Executive Officer of the destination marketing organization, taking over from Christopher Nicholson who did a great job of steering Sun Peaks Tourism since 1993.
And with Sun Peaks real estate sales greatly outpacing the supply of properties available for sale now, there is a new 24 unit luxury townhouse complex being fast tracked for construction to begin ASAP in 2016/2017 and a waiting list of prospective purchasers has already been started. 
More information can be found at our Village Walks Sun Peaks townhouses page.

Winter Sun Peaks Expansion 2016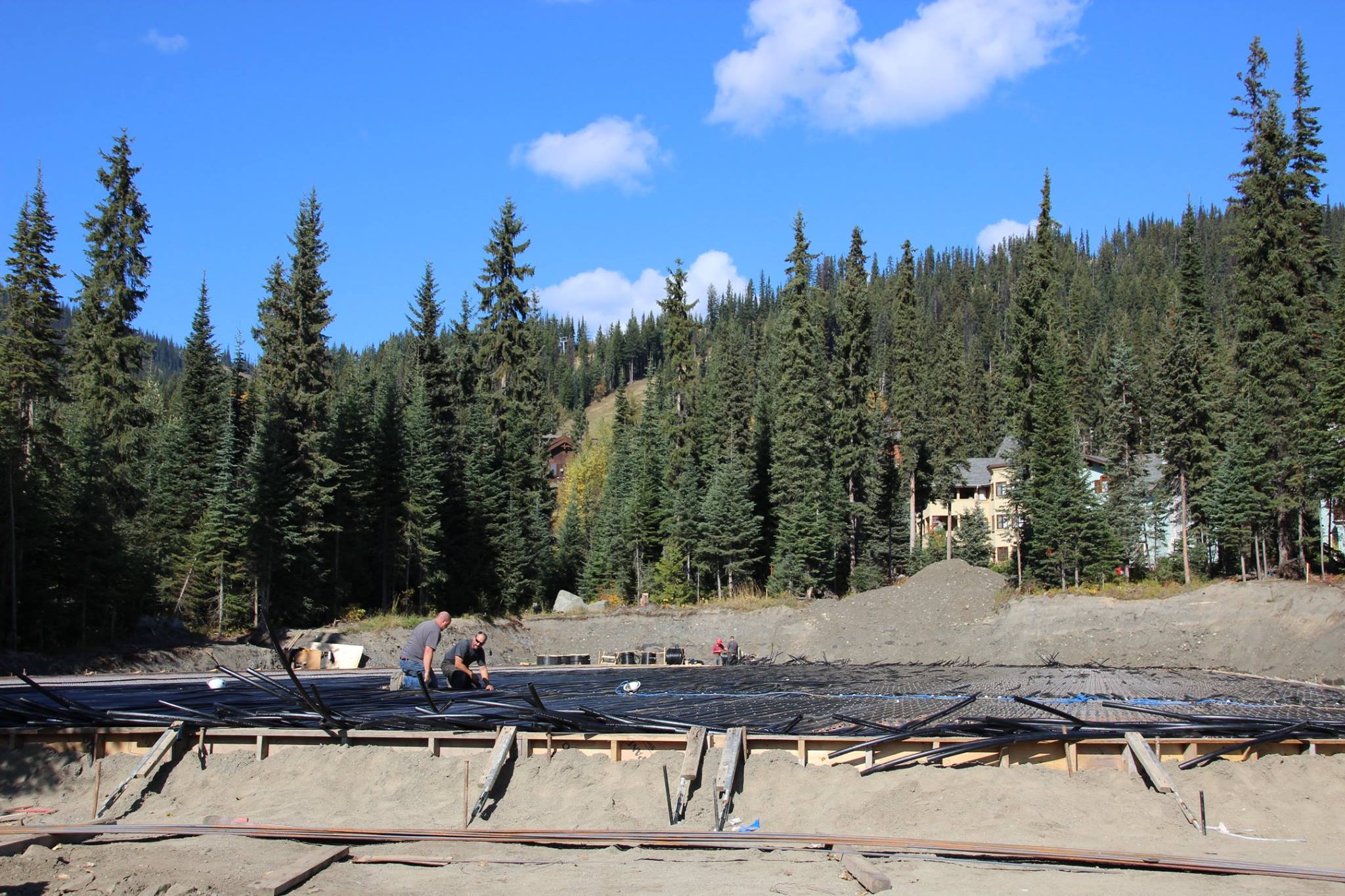 Under-ice refrigeration being installed October 2016
The good news for winter expansion, is that after many years of wishing, planning and fundraising efforts, a new and improved health centre will be built over the summer (now delayed until 2017), and the new NHL-sized ice rink with the under-ice refrigeration is now being built with the hopes of having it available for the 2016/17 ski season (follow-up: opened in time for the 2017/17 ski season).  
Efforts to obtain more funding will continue, with the hopes of fully equipping the medical offices, as well as building an enclosure over the ice rink to allow for year-round events and conventions to occur in the new building.
And thanks to a $100,000 grant from the Ministry of Health, construction of the Sun Peaks Health Centre is now underway, with the hope of being ready for use at some time during the 2016/17 ski season.  The ski patrol and medical people took great care of my son when he had a snowboard accident years ago, and we are thrilled to see them getting better facilities.  The new, two story health centre will be located near Bentos and will eventually house a doctor's office, triage area and exam room.  The 2nd level of this welcome Sun Peaks expansion will house the hard-working ski patrol staff. 

Also, the great grooming and delightful champagne powder corduroy that Sun Peaks is famous for will continue and be even better for the 2016/17 ski season, with the addition of more snowcats to their fleet

So while the 2016 growth plans for Sun Peaks don't bring any super-exciting news, the steady growth and improvements will continue to make Sun Peaks Resort such a great place to visit and explore, as well as a great community to move to.
Book our Ski-in/ski-out BestSunPeaks condo in Stone's Throw  or our beautiful new townhouse in Trapper's Landing with us directly through our website to get the best rates and save the online booking fees.
We have also started to list other Sun Peaks vacation rental properties so you can save on accommodation as well.

Click for more news and Sun Peaks Expansion 2016 plans.
See you on the trails and the slopes!


Return to Best Sun Peaks Home Page
Return to Sun Peaks Expansion Page
Return to Sun Peaks Summer Activities
Return to Sun Peaks Winter Activities