West Bowl Express chairlift - coming soon to Sun Peaks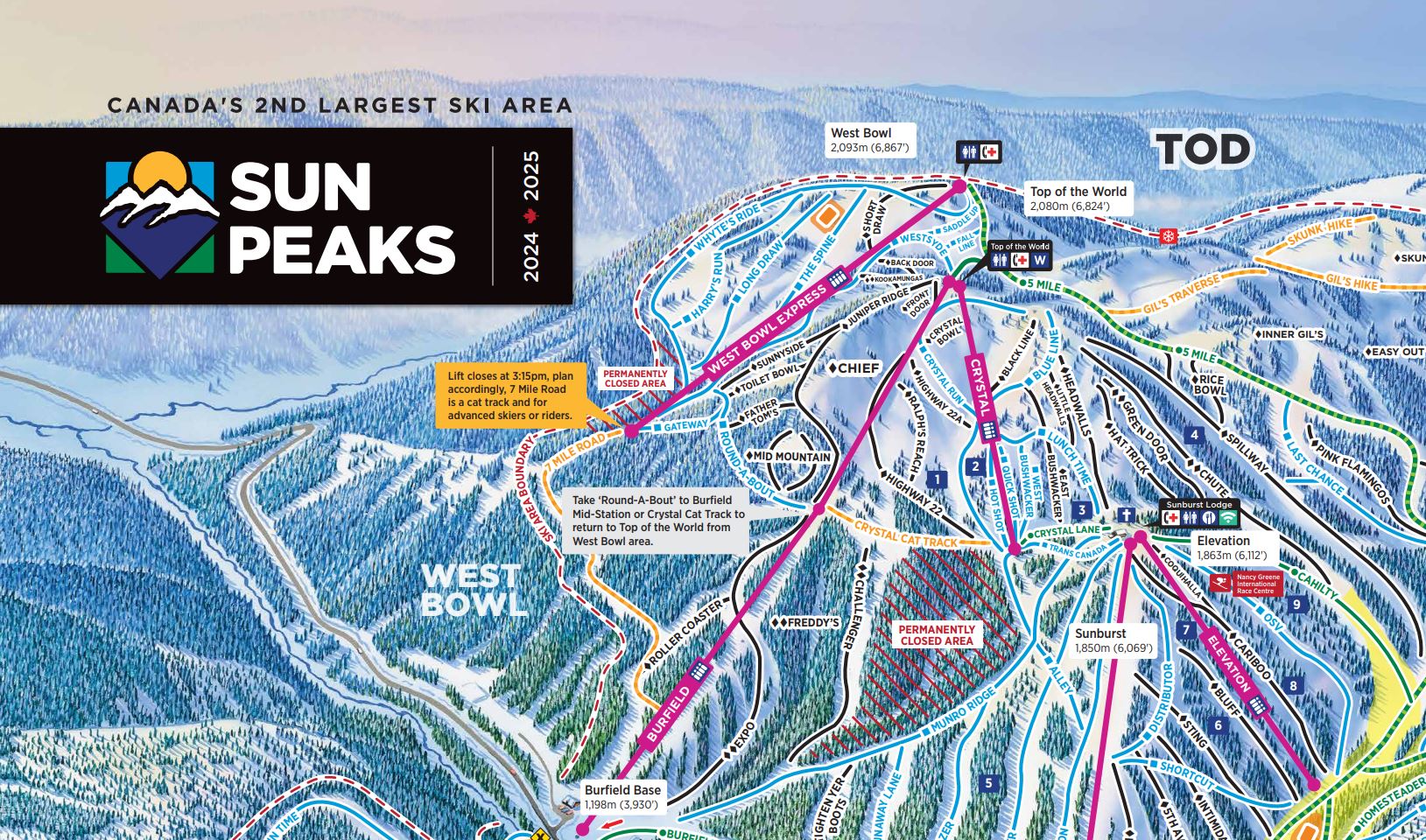 West Bowl Express Chairlift coming soon to replace West Bowl T-bar
The addition of the West Bowl Express chairlift was formally announced by Sun Peaks Resort in April, 2023 as the long-awaited replacement for the West Bowl T-bar. It will once again be supplied by Doppelmayr, but unlike the new Orient and Crystal chairlifts which were fixed grip quads, the new West Bowl Express will be a higher speed detachable quad and will come at a cost of around $12 million.
The West Bowl T-bar was originally installed at Sun Peaks in 1965, and was later moved to open up the beautiful West Bowl area in 1992. But after a temporary closure during the covid ski season of 2020/21, it never re-opened and was formally retired during the 2021/22 ski season when it was considered too old and expensive to continue operating.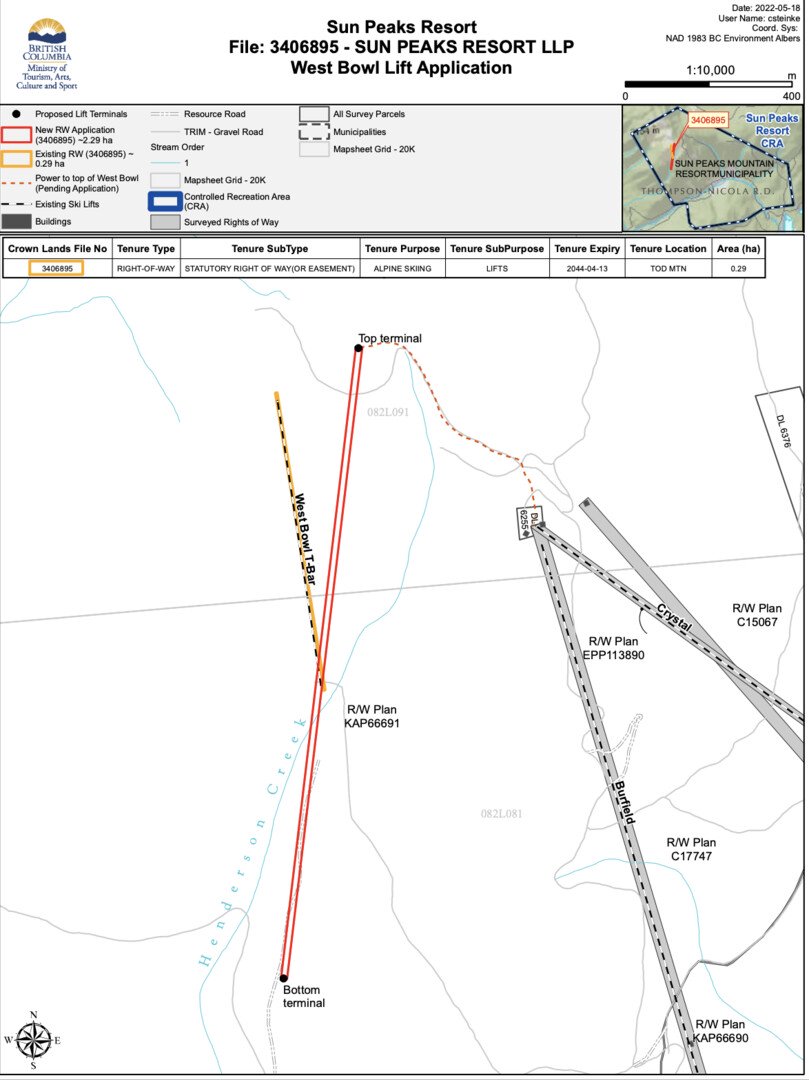 Proposed lift line
The West Bowl area with powder-filled open runs and gladed areas is popular with locals but generally under-utilized by visitors given its more remote location at the top of Mt. Tod.
That will likely change though once the new 1,600 meter long higher-speed detachable lift (5m/second and just under 6 minutes to get to the top) with 1,000 vertical feet of elevation gain begins taking guests to the highest elevation area of Sun Peaks in time for the 2024/25 ski season.
While it is within the current resort boundaries and won't open up any new terrain area, it will create a nice increase in the length of the current runs in the West Bowl area.
Click to read the West Bowl Express press release from Sun Peaks Resort.
As written in the related Sun Peaks News article, SPR's chief marketing officer Aiden Kelly says the express chairlift will open up more terrain and increase access to existing terrain in Sun Peaks. The West Bowl provides a different skiing and riding experience because of its distance from the village.
"I think the thing that we're probably most excited about is that there's a bit of a different look and feel of in the West Bowl … you really get that sense that you're out in the mountains away from it all," Kelly said.
The area will provide easier access to bowl skiing, rolling groomers and technical terrain and is the third chairlift launched by the resort in the last six years.
        West Bowl Express Chairlift Timeline
The initial design, planning and site prep for the West Bowl Express was completed in the summer of 2022, electrical and foundation work during the summer of 2023, and installation happening before the start of the 2024/25 winter ski season, this will be another great addition to Sun Peaks Resort.
Return to Best Sun Peaks Home page
Return to Sun Peaks skiing page
Return to Orient Chairlift page
Return to Sun Peaks 2023 growth plans
Return to Sun Peaks 2022 Growth and Expansion Plans