2022 Sun Peaks Improvements - What's New & Exciting for 2022 and Beyond?
There were a number of interesting 2022 Sun Peaks improvements and changes happening as international travel began to open up and things slowly returned to normal.
Some changes are minor, and some are potentially 'Olympic' sized. From Axe Throwing to the West Bowl, here's what's new for guests to experience in Sun Peaks for 2022 and beyond:
---
Sun Peaks Massage Therapy (RMT)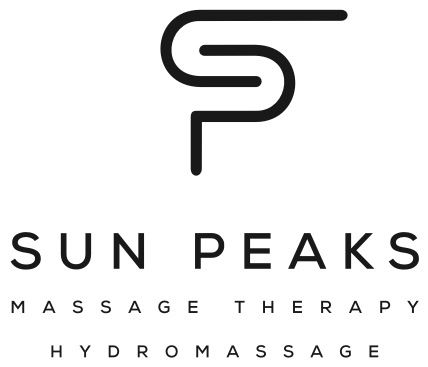 The Sun Peaks Spa Express, located very conveniently in the heart of Sun Peaks Village in the Sun Peaks Grand Residences building on the ground floor, has recently changed their focus to become Sun Peaks Massage Therapy and Hydromassage specialists.
Sister shop to the full-service, popular, Sun Peaks Spa just around the corner in the Kookaburra Lodge, the Sun Peaks Massage Therapy location is for those who need the services of a professional RMT, or those who wish to enjoy some relaxing (and therapeutic) hydromassage therapy.
---
Mobile Murder Mystery Game Nights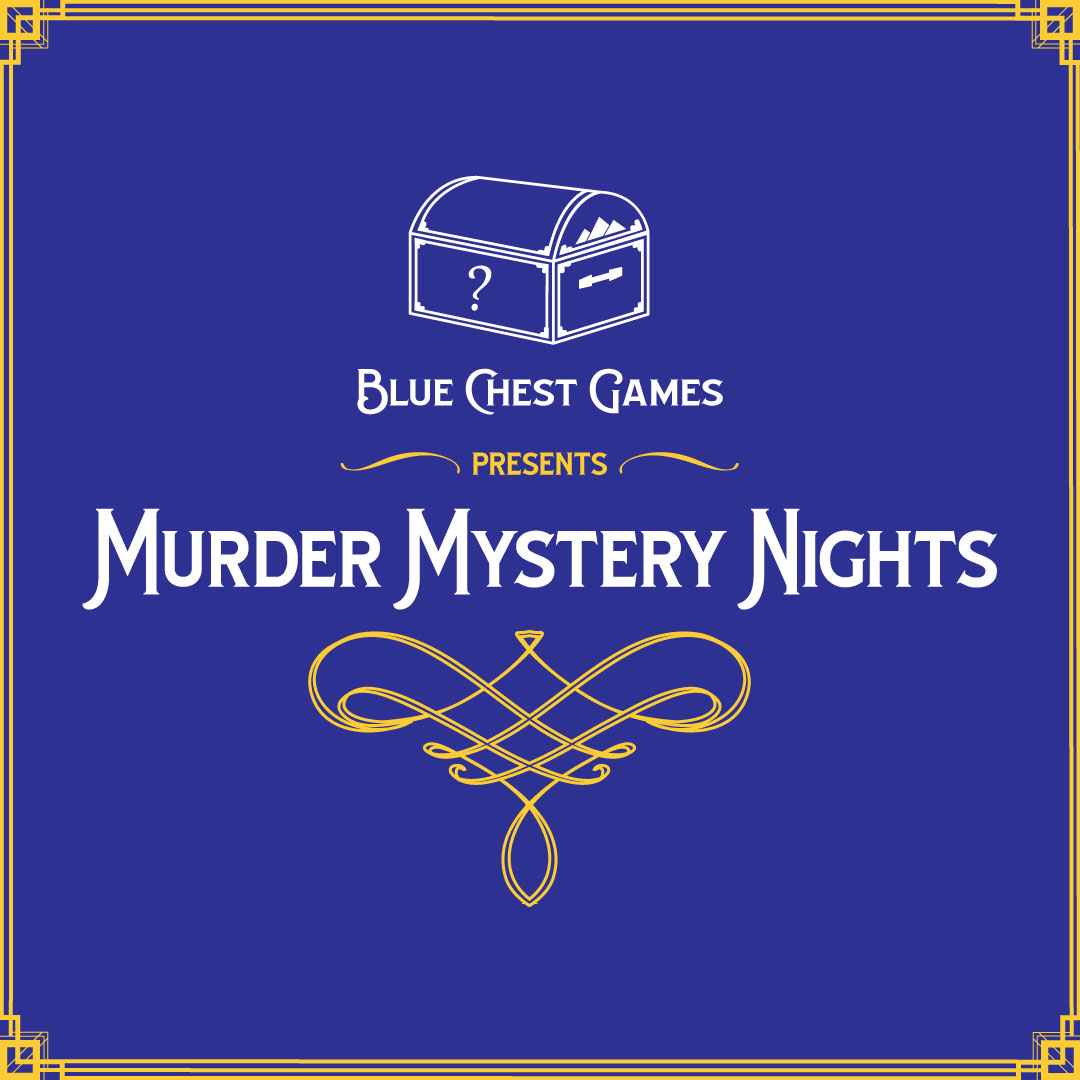 New in 2022 are Mobile Murder Mystery Game Nights – Blue Chest Games brings the excitement of murder mystery parties right to your Sun Peaks Accommodation. This makes for a perfect night of entertainment for stags, stagettes, family get-togethers and other groups of between 6-10 people.  Scripts are based on 10 people but can be adjusted to 6 so the more the merrier.
Sun Peaks local Justin Oborn brings everything needed for a fun night of role play and intrigue including the full scenario/storyline, costumes, and accessories to help you get into character. There are even prizes at the conclusion of this fun event. 
Contact us for more information.
---
Sun Peaks Joins the Ikon Family

Sun Peaks 2022 improvements continue with the news that the resort has joined more than 50 worldwide destinations in the Ikon Pass community for winter 2022-23. Ikon Pass holders will now have access to the welcoming mountain environment found here at Canada's second largest ski area.

Joining Sun Peaks for winter 2022-23 is Grandvalira Resorts Andorra, which follows other recent additions including Chamonix Mont-Blanc Valley in France, Sun Valley in Idaho, Snowbasin in Utah, Lotte Arai in Japan, and Panorama in British Columbia. The Ikon Pass community includes destinations in 11 countries across the Americas, Europe, Japan, Australia, and New Zealand.

"As the second largest ski area in Canada, Sun Peaks Resort could not be more excited to join the Ikon Pass community. Our global destination is well positioned to provide strong value and hospitality for Ikon Pass holders at our easy-going, laid-back resort in the interior of British Columbia." - Aidan Kelly, Chief Marketing Officer at Sun Peaks Resort.
Combined with recently updated measures for Canadian travel and border regulations, the timing is perfect for Ikon Pass holders and other snow sliders from around the world to begin planning their next adventure to Sun Peaks."
Click for more information about the Ikon pass.
---
Sun Peaks EV Charging Stations
EV chargers are finally here in Sun Peaks! As part of the Charge North Initiative, a Level 2 dual charging station was installed in Sun Peaks in December of 2022, and is located over by the Sun Peaks skating rink/future entertainment plaza, on the corner of Village Way and Village Place.
It is just across from Timberline Village and Village Walk, and very near Crystal Forest vacation rentals.
This Level 2 charger has an outpul of 7.2 kw/hr and will charge an average VE at 30 km per hour, which means around 6 to 14 hours to fully charge a battery EV (4 to 8 hours for a plug-in hybrid).
For guests wanting their own charging station, our BestSunPeaks vacation rental in Echo Landing has a Tesla charger installed in the garage.
---
Switchback Creek - The Newest Real Estate Project Coming Soon
Switchback Creek will be the newest addition to the Sun Peaks Real Estate offering and is a collection of luxury 2 and 3 bedroom townhomes (in 4 and 6-plex arrangements) build by local construction experts A&T Project Developments.  This Sun Peaks 2022 improvement will offer a variety of expansive floor plans, with beautiful views, high-end designer finishes, premium optional upgrades, and a convenient ski-in/ski-out location right before Bridgegate in the ever-popular East Village area. 
Click to contact a Sun Peaks Real Estate expert for more information, or to talk to a Sun Peaks Mortgage expert about getting pre-approved for a mortgage so you are ready when this latest Sun Peaks Real Estate project is launched.
Register now for Switchback Creek VIP access for more information.


Sun Peaks Mountain Bike Park & Trail Expansion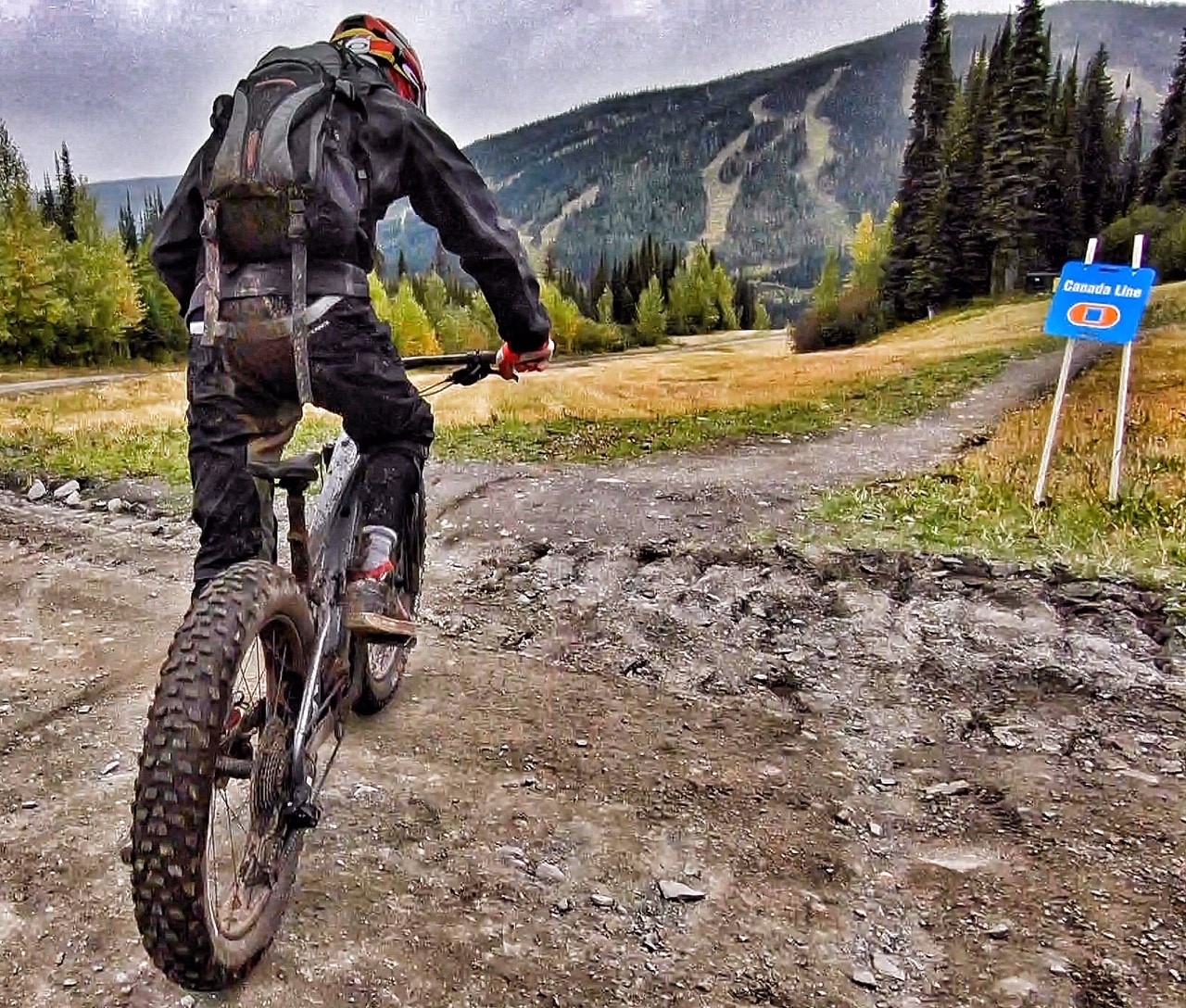 2022 Sun Peaks improvements includes new trails for road warriors and us ordinary folk
The first of the Sun Peaks improvements that guests get to experience in 2022 is the exciting changes to the Sun Peaks Bike Park and the addition of more all-new pedal-accessed mountain bike trails - both now meaning that there is now a fantastic selection of mountain bike trails for all levels of riders on all 3 mountains.
The wildly popular and ever-improving Sun Peaks Bike Park is expanding to include an initial 19 kms of new lift-accessed trails on a 2nd mountain - Sundance.  This will spread riders out even more, with 2 new black trails (with 1 advanced jump trail, 2 blue and 2 green beginner trails, and a green trail that takes bikers from top to bottom.
And as part of the current Sun Peaks improvements, the Resort and SPRTA (Sun Peaks Recreational Trail Association) have been super busy expanding the network of cross country and enduro-style free-to-use pedal access trails on Mt. Morrisey, with at least 12km of new trails available once the snow melts and the trails properly dry out.

These new trails are a combination of hand-built (by volunteers) and professional machine-built trails and will include a 2 km viewpoint trail, a 6 km climb trail (both shared with hikers) and a 4 km downhill trail.

---
Sun Peaks Axe Throwing - You're Sexy And You Throw It!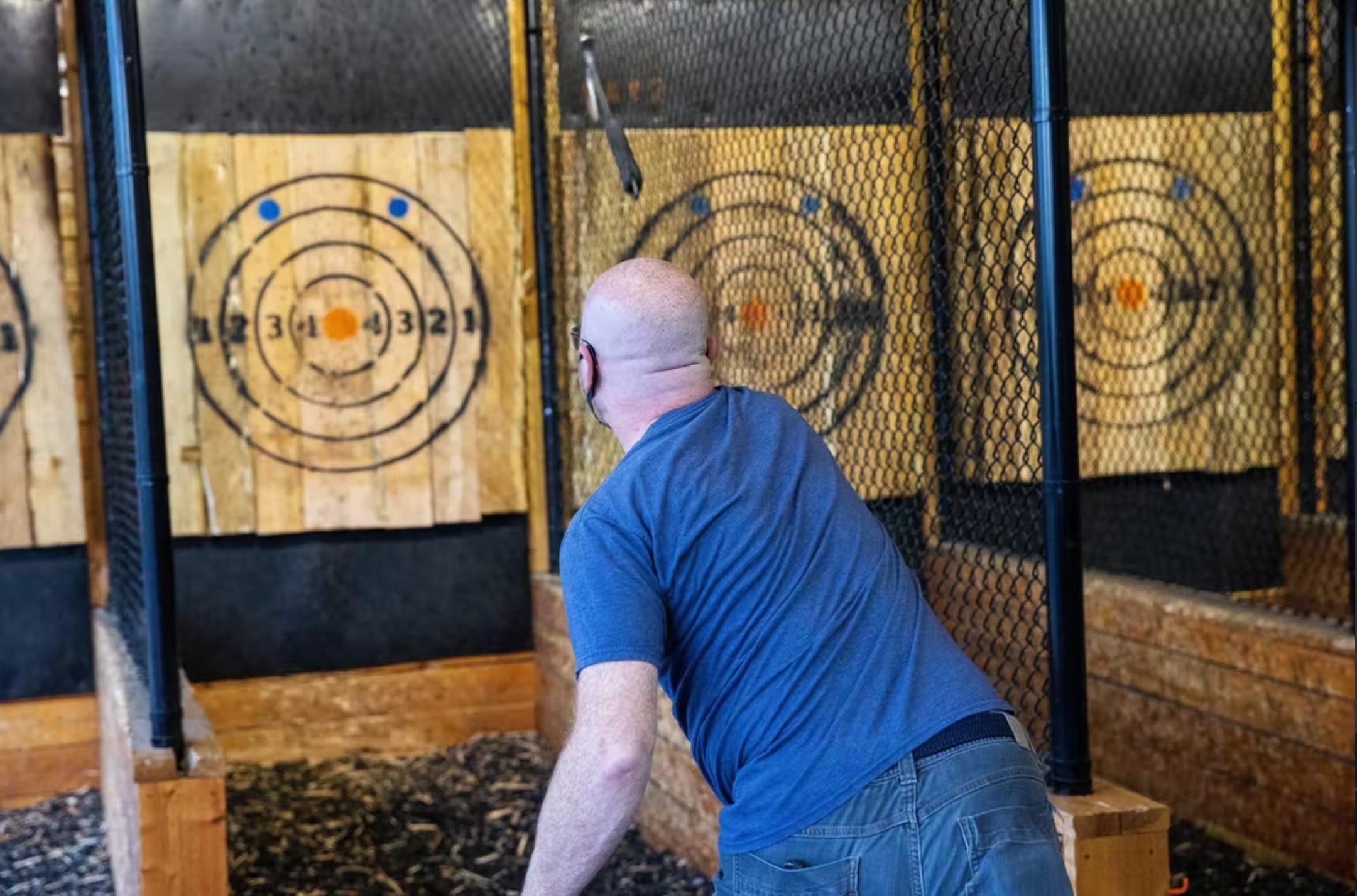 Another of the 2022 Sun Peaks improvements to the selection of activities that can also be enjoyed after the lifts close includes bullseyes, beers, and Cleavage Axe Throwing.

Cleavage Axe Co. is a ' Red and Black plaid and timber themed' safe and fun indoor activity that will be a blast for individuals, families, friends, and even groups of up to 50 people. 
Come for team building, stags, stagettes, divorces, birthdays - or just for individual fun!
There are 8 separate Sun Peaks axe throwing target areas, and their venue can hold up to 50 people. Great for groups and families, and group reservations and special events are allowed and encouraged!
Book your Sun Peaks Axe Throwing spot in advance and come and have a blast!
---
2022 Sun Peaks Improvements - New & Improved Access to the West Bowl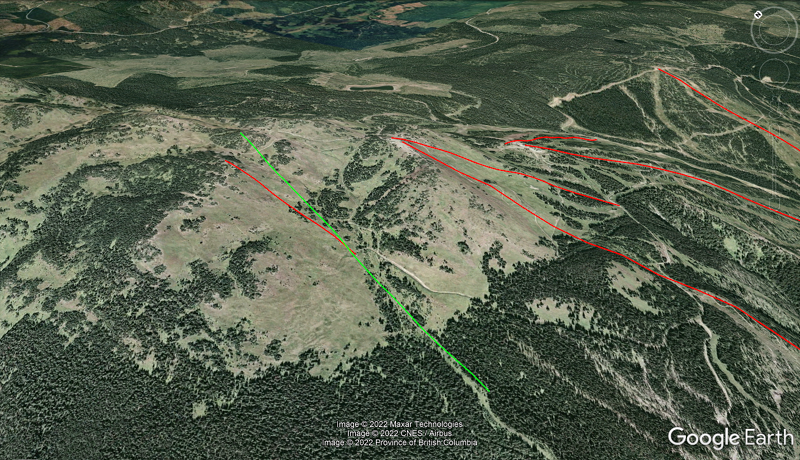 Exciting 2022 Sun Peaks Improvements news for those who love to explore the scenic, peaceful, gladed & intermediate runs of the Sun Peaks West Bowl, that have been hard to access since the COVID-19 and 'old-age' related closure of the West Bowl T-bar in 2020.
According to Liftblog, Sun Peaks has applied to the Province of BC for approval to be able to install a new Doppelmayr, mile-long, 1,000 foot vertical, high-speed detachable quad so that guests are able to access this area without having to hike to it as they have in the past few years.
As long as permission is granted by the province and a potential nod for Sun Peaks to co-host part of the 2030 Winter Olympics doesn't happen (which could change construction priorities), construction will occur in 2023 and 2024, with a planned opening date in time for the 2024/25 ski season.
See our West Bowl Express Chairlift page for more details.
---
Sun Peaks Community Plaza, Stage and Splash Park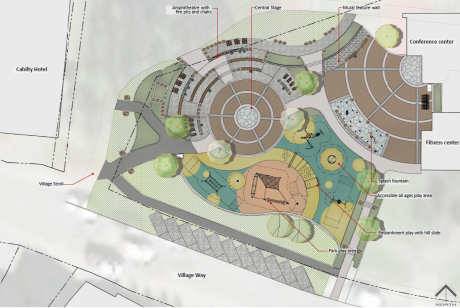 Another of the 2022 Sun Peaks Improvements - the Community Plaza and Splash Park
A nice (if not somewhat controversial) 2022 Sun Peaks Improvement is the addition of the Sun Peaks Community Plaza, which is designed to be a convenient and central gathering space for locals and guests, with seating & picnic options, an area for presentations and performances, an inclusive playground and perhaps even a small water splash park.  It will also include a covered stage setup at one end of the Sun Peaks Ice Skating Rink, for musical performances, etc. in all weather conditions.
The controversial part is that the new community plaza is being built where the Sun Peaks tennis courts are currently located (near the Sun Peaks Community Swimming Pool and new Sun Peaks Centre).  The tennis courts and new dedicated pickle ball courts will be built over by the P5 parking area in the East Village area, near Stone's Throw, Echo Landing, Trapper's Landing, and other popular Sun Peaks accommodation.  Everybody wants the community pool to be upgraded and brought back into year-round operation as well, and Sun Peaks Municipality is currently looking into the costs of returning this popular activity centre.
Update: Tennis courts were ripped up in June 2023 and the new tennis courts and pickleball courts opened in July of 2023.  In addition the community pool is undergoing repairs and should be up and running once again in the fall of 2023 or for summer 2024.
---
Sun Peaks as an Olympic Host Location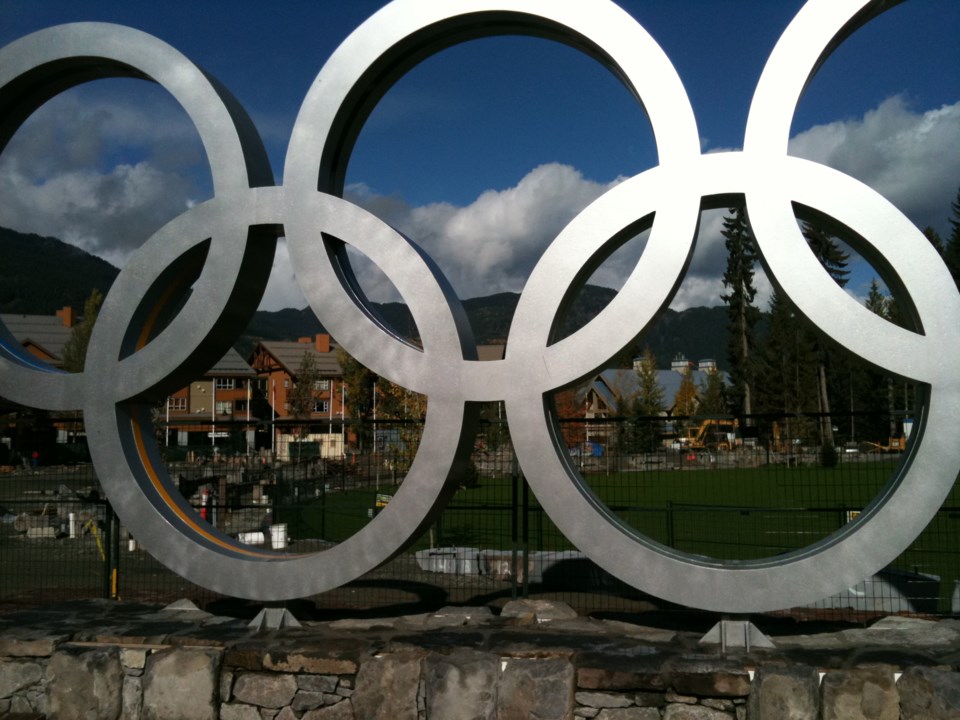 Could the 2030 Winter Olympics be coming to Sun Peaks? (Photo Kamloops this week)
While it's just a pipe dream at the time of writing this, Sun Peaks has been chosen as the host location for snowboard and freestyle skiing if the Vancouver 2030 Olympic bid, in conjunction with four host First Nations from Vancouver, goes ahead.  New venues and Sun Peaks accommodation would be built for the events, and Sun Peaks would be working in conjunction with the four local First Nations bands as well as the city of Kamloops to make this a fantastic part of the Olympic dream.
Following the success of the 2010 Vancouver Winter Olympics but with the difficulties of having the snowboarding and freestyle events at Cypress Mountain where snow was a big problem and had to be trucked in, the 2030 Olympic bid committee checked out numerous other ski mountains, including Big White and Apex, and Sun Peaks came in the best possible alternative.  
This will be awesome for Sun Peaks and the resort community if it goes ahead! 
Update: The BC Government wouldn't support the bid which was necessary for the proposal to proceed so for now the dream is dead.
---
Click for our Sun Peaks 2021 Improvements page.
Click for our 2020 Sun Peaks Improvements page
Click for our Sun Peaks 2019 Improvements page
Return to Best Sun Peaks Home page
Return to Best Sun Peaks News and Special Offers page
Book your Best Sun Peaks Accommodation DIRECT from owners and save 10-20%