Sun Peaks Overnight Parking Area 
New Sun Peaks Overnight Parking rules will be in effect beginning with the 2021/2022 winter ski season.
As a result of the steady growth of Sun Peaks, increasing popularity of the resort, increase in the number of vehicles attempting to find parking or that park on the street which interferes with snow plowing operations, as well as future plans to build a new development in the current Village Day Lodge parking area, a designated Sun Peaks overnight parking area has been put in place and a new nightly parking fee will be implemented.
The P5 Parking area, over in the east village near the Morrisey Express and Orient chairlifts and the Nordic Ski Centre, and across from Trapper's Landing, Stone's Throw & Echo Landing, has been expanded and new signage will be installed to provide details of the new changes and the boundary of the designated overnight parking area.
Sun Peaks Overnight Parking Now in P5 Area
Resort guests with over-size vehicles, or where parking for additional vehicles is required, will now need to park in this designated area and then walk along the Valley Trail or take the free Sun Peaks shuttle bus back to their accommodation or the village area.
The new cost will be $15 per vehicle per night, and can be paid directly to the resort through their online store which can be accessed by scanning the new QR code or by visiting the store page on their website.
Click for a full-size PDF of the Sun Peaks Village Map.
A copy of the Sun Peaks overnight parking QR code to take you direct to their store is below and passes will be available as at November 20, 2021 - opening day!  Otherwise go to the Online Store and click the Winter Activities button to find the parking passes.
Sun Peaks Overnight Parking QR Code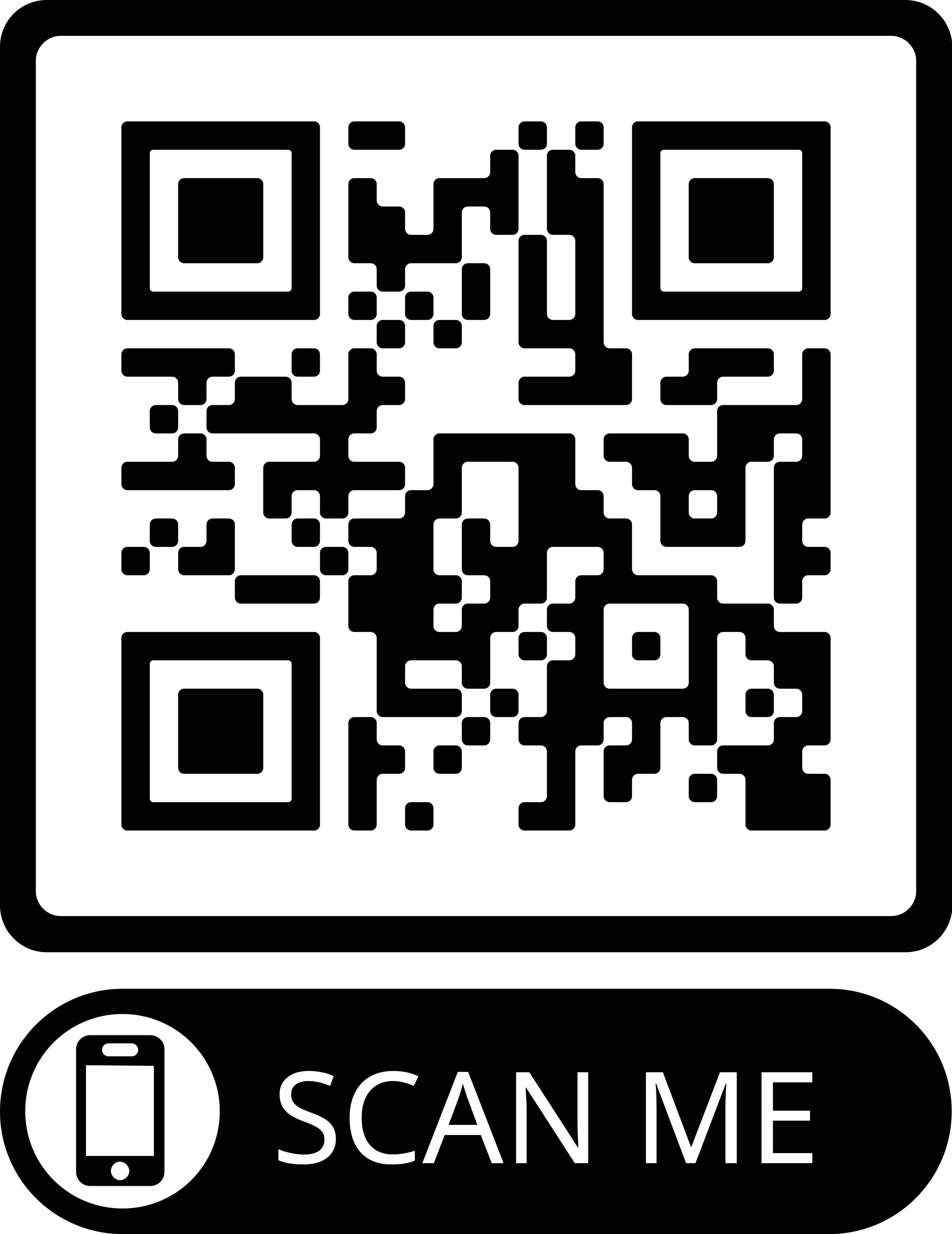 Scan to access Sun Peaks Overnight Parking Passes
Return to Best Sun Peaks Vacation Rentals
Return to Best Sun Peaks Home Page