Sun Peaks Toboggan Hill - Free to use and fun for all ages!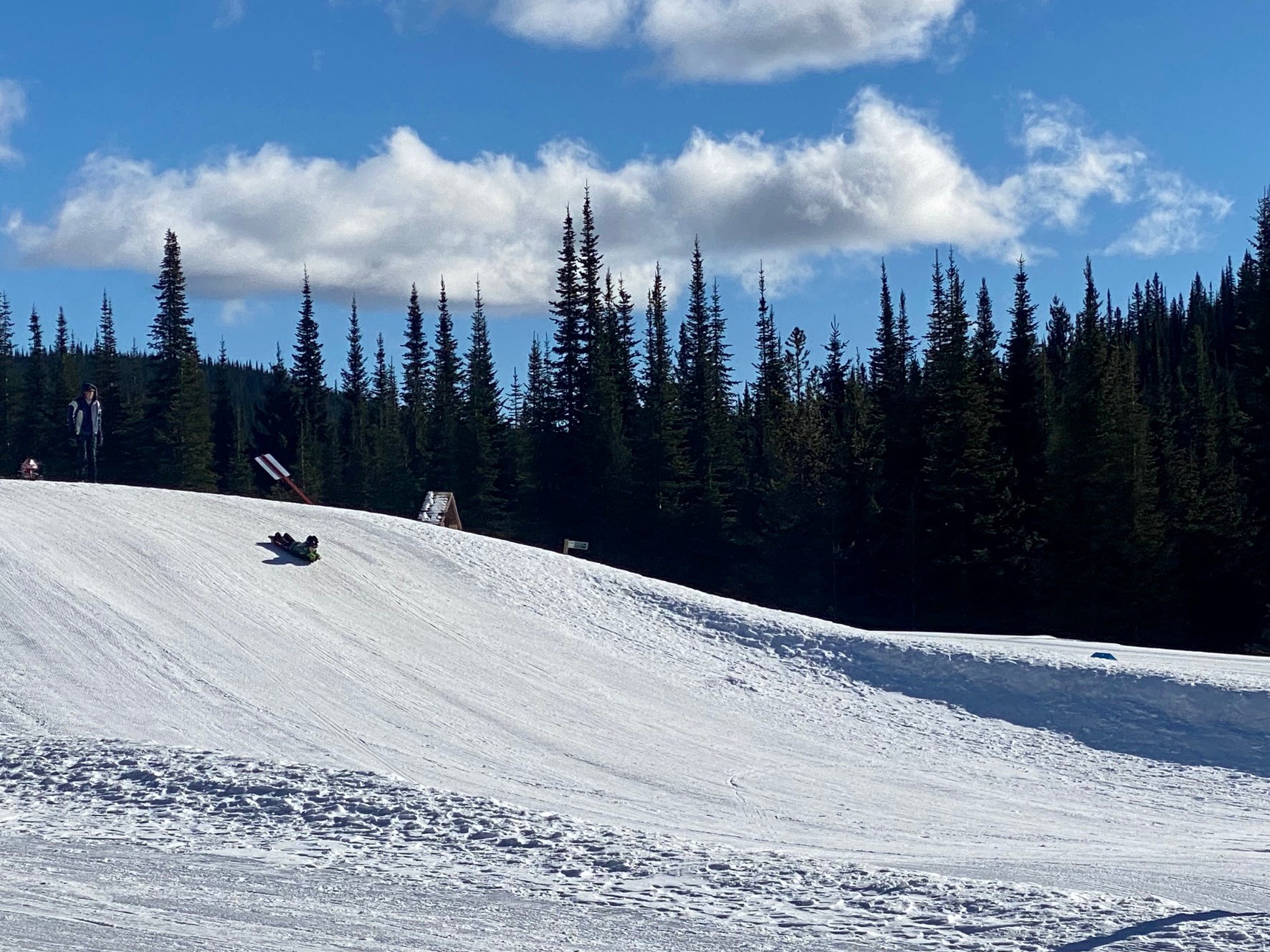 Enjoy the complimentary Sun Peaks toboggan hill - fun for all!
There is a Sun Peaks toboggan hill that is complimentary for resort guests and fun for all ages to enjoy together during their winter ski holiday. 
While sledding and tobogganing aren't allowed on the ski slopes for safety reasons, this fun little purpose-built tobogganing area is located just a few steps east of the main village area. 
Guests can walk along the Valley Trail from the village to get here, or can drive and park right beside it in P5.
The toboggan hill is located beside the base of the Morrisey and Orient chairlifts, and starting in the 2021/22 winter season, will also be lit up at night for more hours of fun to help those with left-over energy burn it off before hitting the hot tub and then going to bed.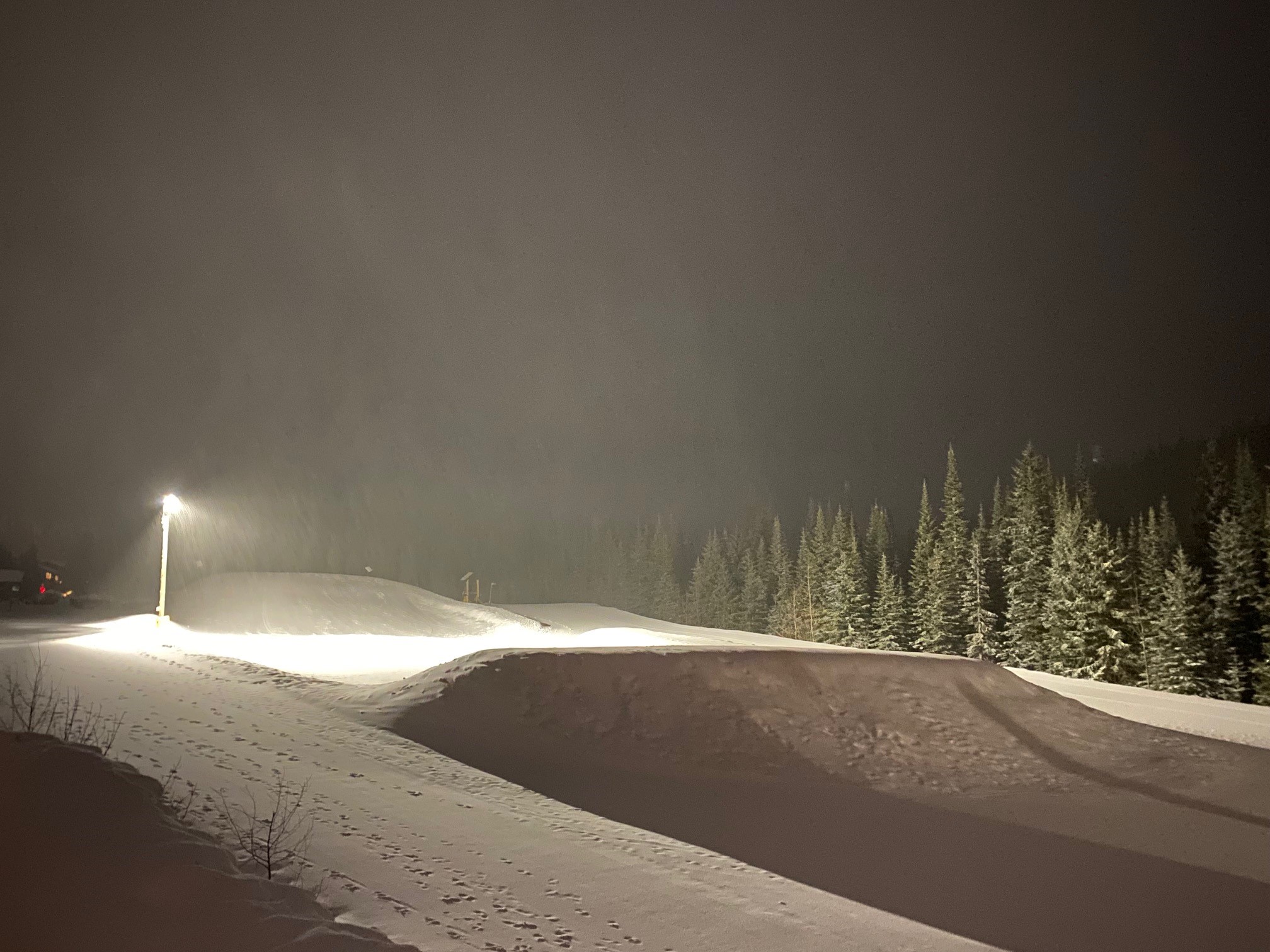 The Sun Peaks Toboggan area is lit up at night
As mentioned, it is located at the end of parking area 5 (P5) which is now also the designated overnight parking area.

The Sun Peaks toboggan hill is perfectly situated for guests of our Best Sun Peaks vacation rentals in Echo Landing,  Stone's Throw, Trapper's Landing and Trail's Edge, which are just across the road. 
I'm not sure about the others, but we leave toboggans in our Stone's Throw condo and our Trapper's Landing townhouse for guest use, so there is no need to bring one from home.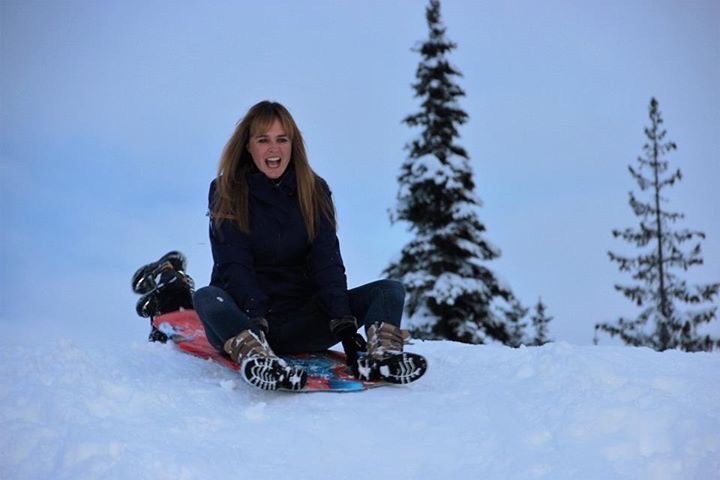 Nancy loves the toboggan hill ;)
In the same area, you will also find washrooms, the Nordic ski centre, snowshoe trail heads, and the Umbrella Café where you can get your coffee, hot chocolate or cold beer fix, along with a nice hot snack.

The toboggan area is another of the numerous Sun Peaks free-or-low-cost activities available to help guests enjoy a wonderful family-friendly vacation in beautiful Sun Peaks Resort.
Those interested in flinging themselves down a hill may also be interested in the Sun Peaks Tube Park which is located near the village at the top of the Village Platter.  It wasn't operating during COVID, but hopefully will be up and running when you are here.


---
Location of the Sun Peaks Toboggan Hill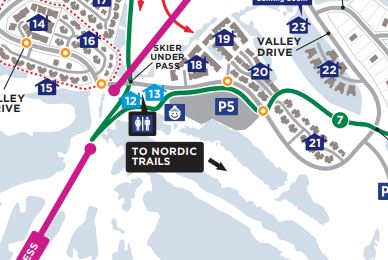 The toboggan hill is located right across from Stone's Throw, near the Morrisey and Orient chair base area 
Return to Best Sun Peaks Winter Activities
Return to Sun Peaks free or low cost activities
Book your Sun Peaks Vacation Rental near the Toboggan Hill (direct from owners for best savings)
Return to Best Sun Peaks Home page