2020 Sun Peaks Improvements – What happened while Covid kept us away?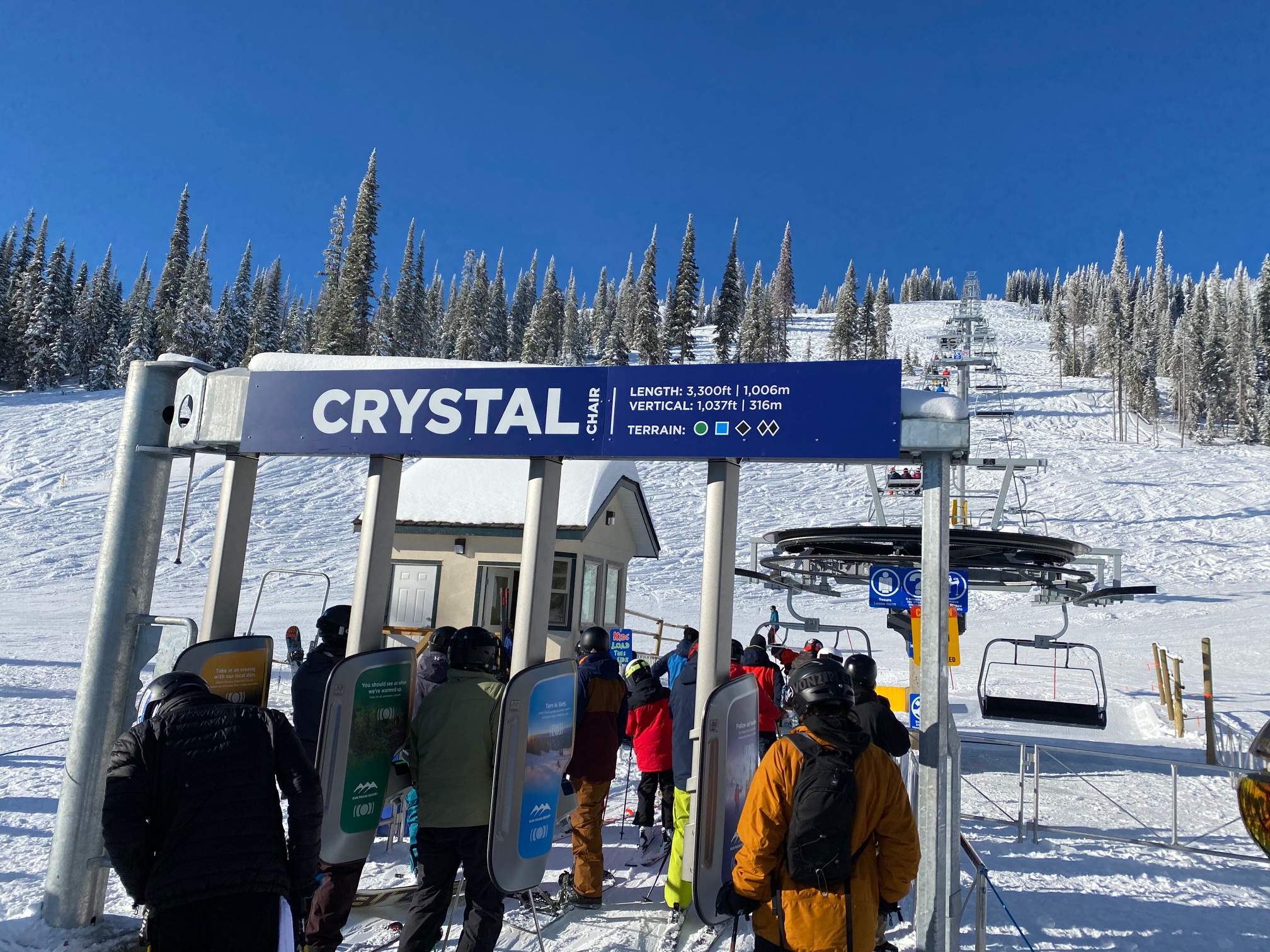 The 2020 Sun Peaks improvements, upgrades and changes continued on with the 2019 Sun Peaks improvement plans, which included the completion of the new Crystal chair project and the completion of the cover over the Sun Peaks skating rink, along with the addition of RFID gates at all chairlifts, new mountain biking trails, and the start-up of Capones - perhaps one of the Best Sun Peaks restaurants.  
This, of course, is all in addition to the many other safety changes that had to happen in order for Sun Peaks to have a successful summer and winter season.  Some of the changes were quite successful, including some of the expanded restaurant patio areas and 'grab-and-go' meal options, and hopefully they will continue once the pandemic fades away.
---
The new Crystal Chair - knee basher no more!
Crystal & Burfield chairs meeting at Top of the World Sun Peaks
The Crystal Chair replacement was another 2020 Sun Peaks improvement that was completed and running smoothly in time for opening day.  While the new Crystal chair wasn't a 6 person lift as outlined in the old version of the Sun Peaks Master Plan or the updated 2020 Master Plan, it is still an improvement over the 40 year old predecessor and is a fixed grip quad that included a 20% increase in capacity. 
The base is located near where the old Crystal chair departed from and it now takes skiers directly to The Top of the World at Sun Peaks - elevation 2,080 meters or 6,824 feet.  Skiers now depart from the chairlift right next to the terminus of the original Burfield Chair, and enjoy easier access to many great runs, including the Gils off-piste ski area. 
For those who haven't been to Sun Peaks for several years, the new Orient Chair operating in the East Village area continues to be a huge hit for guests that are staying in Sun Peaks accommodations outside of the village core. 
The TRUE ski-in & ski-out access from popular vacation rentals in Trapper's Landing, Trail's Edge, Stone's Throw, Settler's Crossing and the new Echo Landing complex is now even better with two chairs just meters apart to choose from!

---
Other 2020 Sun Peaks Improvements included RFID Passes: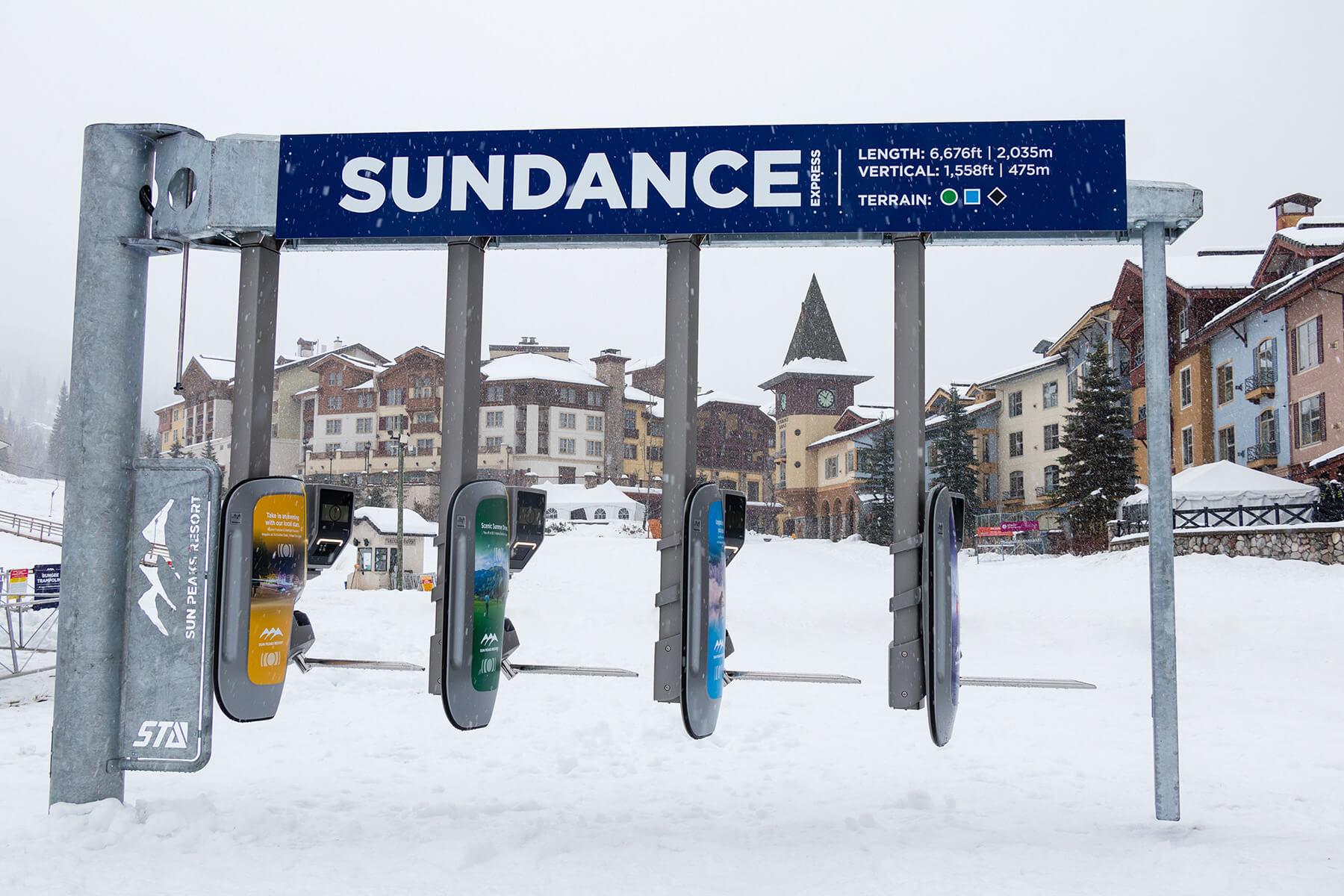 Sun Peaks RFID ski pass gates now open
2020 Sun Peaks improvements also included the installation of RFID (radio frequency Identification) gates and passes this year, which allowed for easy access to all the chairlifts without the need for close contact with a friendly 'liftie' – thus helping to keep everyone safer. 
Kudos to Sun Peaks since as far as we observed, the gates worked flawlessly right from day one.
---
Covered NHL-Size Skating Rink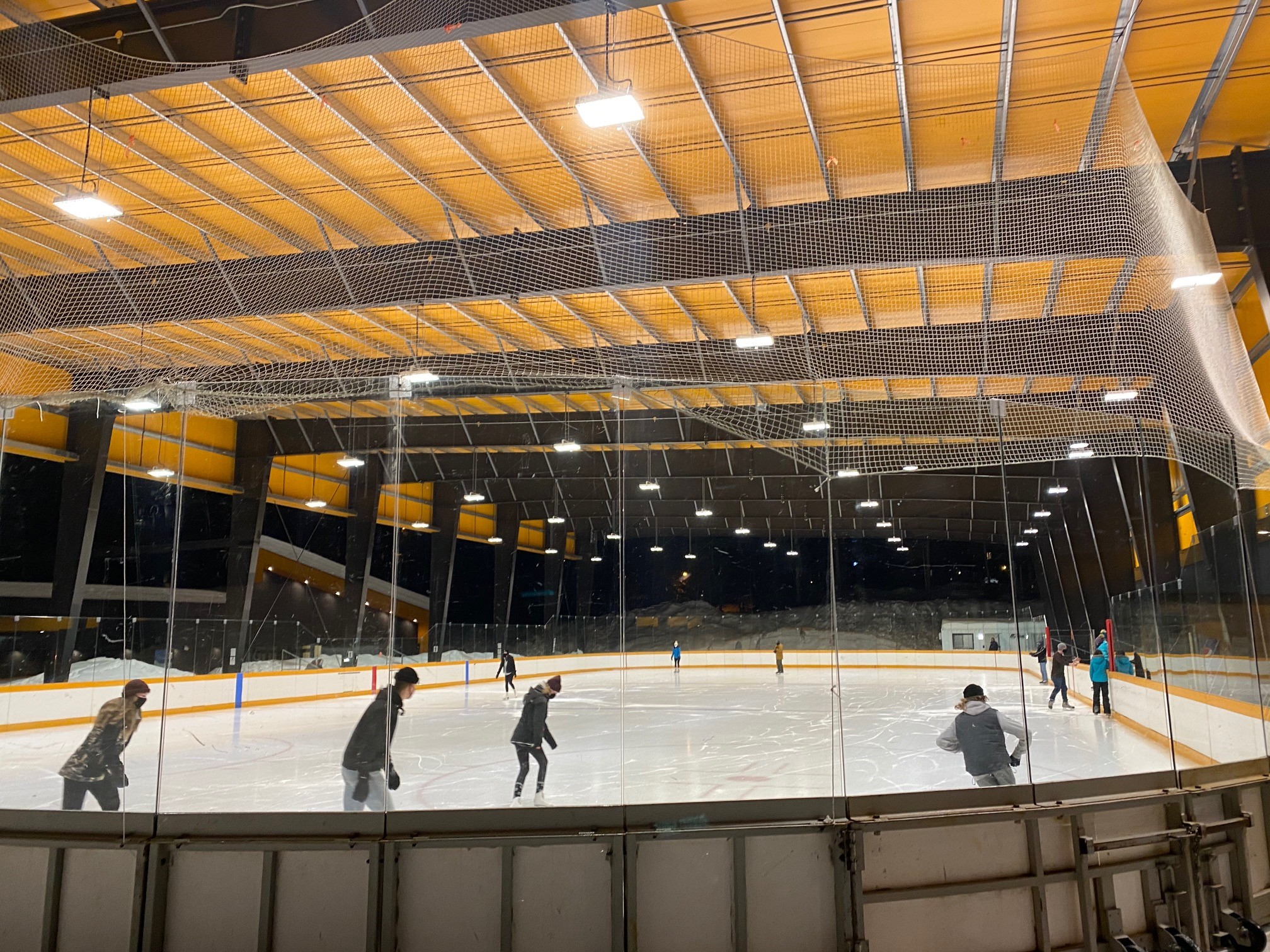 Sun Peaks new NHL Size Covered skating rink
While a little behind schedule due to Covid, the new cover over the Sun Peaks skating rink was completed and opened during the 2020/21 ski season.  It is a wonderful addition to the long list of Sun Peaks winter activities, and even though the modern design and bright color is a little controversial amongst community members (love/hate sort of thing), it is considered by some to be one of the best skating rinks in a mountain resort community.
Covid-safe guidelines, including no hockey games this year were in effect, but guests were able to pre-register and enjoy the beautiful new outdoor skating rink just steps from the village (located beside the pool/tennis court and across from Village Walk and Timberline Village.  The adjoining building also includes a new public gym (Alpine Fitness) as well as meeting rooms, and the whole complex will be used year-round for all sorts of other events and activities once conditions permit, and is a great 2020 Sun Peaks improvement.
And thanks to a large grant that was received by the municipality in 2021, there is now a plan to build a stage and add curtains which will allow for presentations, entertainment, concerts and more in the shoulder seasons as well as in the summer seaosn.  The curtains may also help stop a little bit of the light shining in the nearby accommodation during evening skates in the winter. 
---
Sun Peaks and Mountain Collective Pass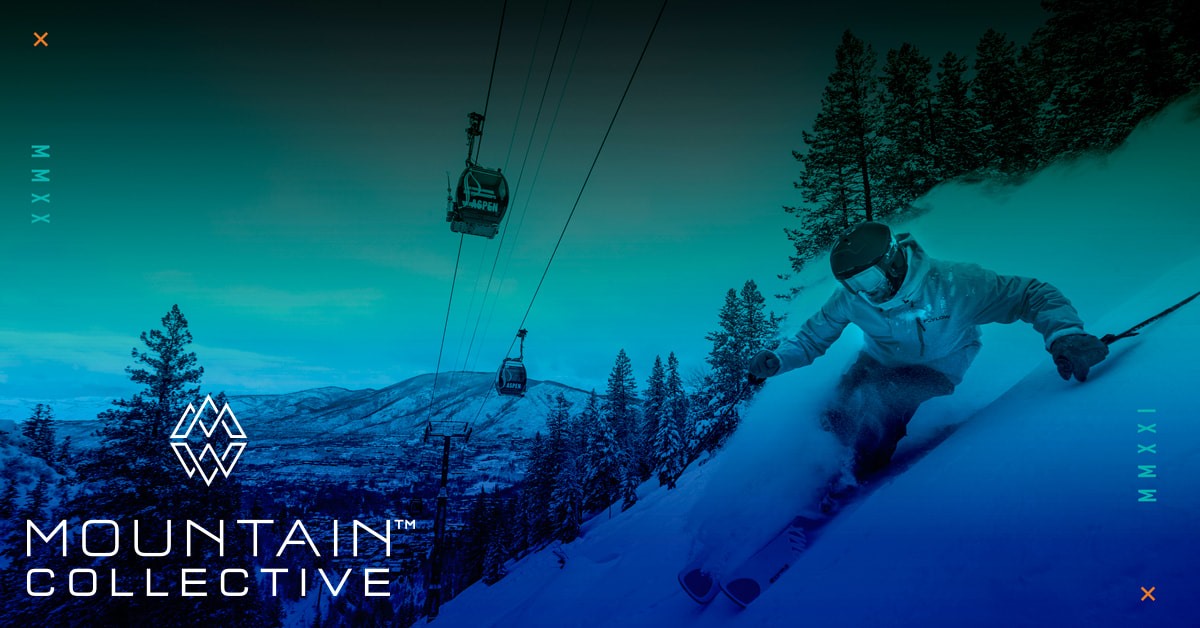 For those that love to travel (when safe!) to ski, Sun Peaks Resort announced that they have joined the Mountain Collective program.
Joining the group means those who buy a Mountain Collective pass can ski or ride for two days at any of the 23 partner resorts, receive a 50 per cent discount on additional days and one bonus day (outside of covid of course).
Other resorts in the collective include Panorama and Revelstoke in B.C., Banff, Sunshine and Lake Louse in Alberta, Sugarloaf in Maine and Chamonix in France,and many others
Great skiing and a wonderful 2020 Sun Peaks improvement for future ski seasons.
---
        Sun Peaks Best Buy Season Pass Pricing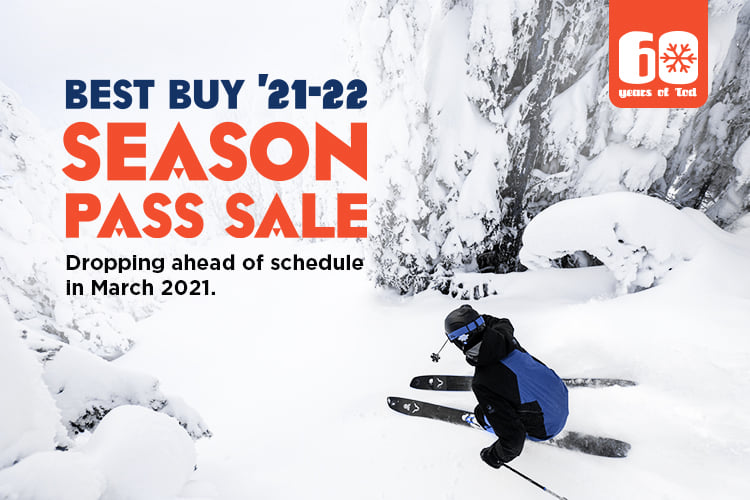 2021-22 Best Buy Season Passes On Sale Early
For those that ski 10 days or more each season and like to take advantage of the Best Buy Season Pass Pricing, the Season Tickets for the 2021-22 Ski Season are now available, a month or two earlier than in previous years. The limited number of 2020/21 season passes sold out early, leaving many surprised and disappointed skiers behind.  While no limits are currently planned on the number of season passes sold for next season, you never know. 
Best Buy Pricing ends April 30, 2021.  For those who took advantage of our special lift pass pricing via Liftopia, that option has been taken away unfortunately.  Discounted day passes and online equipment rentals are only available directly through the resort now, and in fact, we believe Liftopia has been forced into bankruptcy thanks to Covid.
---
New Sun Peaks eBike and Mountain Bike Trails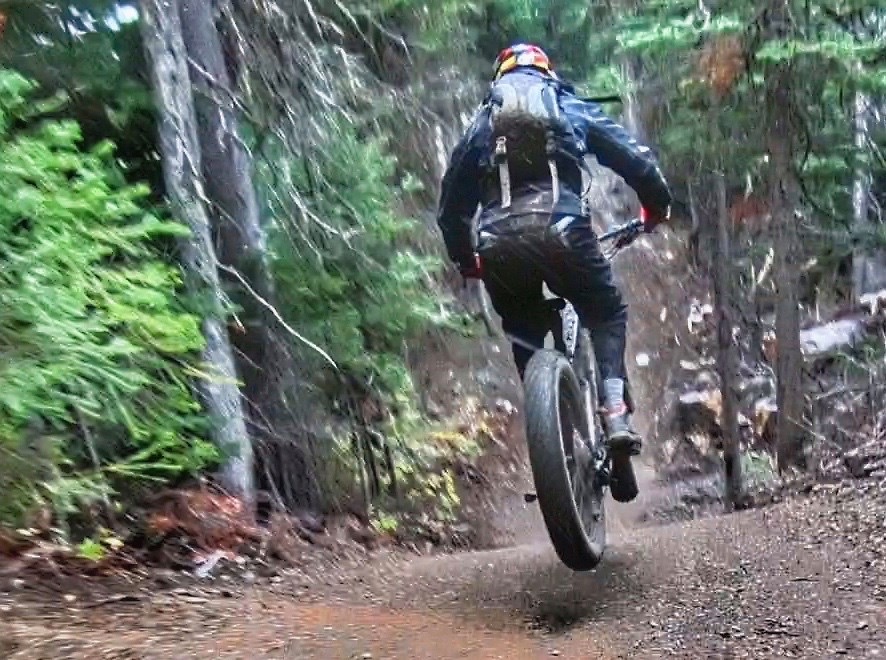 eBike and Mountain Bike Trails - new trails opening up all the time
Summer mountain biking continues to be a driving force for increasing numbers of visitors during the summer season, and thanks to hundreds of thousands of dollars of grants and donations and many hours of hard work by volunteers from the SPRTA (Sun Peaks Recreational Trail Association), there are a number of new bike trails for beginners to expert die-hard shredders to enjoy. 
Some are in the lift-accessed bike park, and some are free-to-use outside of the park.  There is even a new progression bike park area near the village base where beginners can get some berm practice in before hitting the more advanced trails. For any active families, the ongoing addition of new trails for all levels of riders is certainly a welcome 2020 Sun Peaks improvement (and continuing into 2021 due to a large tourism grant).
As always, the bike park lessons are excellent and highly recommended prior to hitting the trails. While not as extreme as  the Whistler Bike Park, Sun Peaks is quickly earning a reputation as an excellent place to come and enjoy casual mountain biking or more extreme bike park trails.
---
        Capones - Perhaps one of Sun Peaks Newest and Best Restaurants
The former Italian restaurant changed hands during the summer, and Capones was launched just in time for the 2020/21 ski season.  The new owners, Yolanda and Kelly Dye, are also the owners of the popular Cahilty Creek Kitchen & Taproom in the Cahilty Hotel, where they recently completed some great upgrades and easily make it onto our list as one of Sun Peaks Best Restaurants/Bar and Grills.  And their selection of craft beer makes it one of the best bars in Sun Peaks!
We were lucky enough to give Capones a try recently and the food and service were fantastic.  Great pasta and other dishes, and a terrific selection of wines to accompany your favorite dish.  Definitely one of our favorite 2020 Sun Peaks Improvements!


---
View the 2021 Sun Peaks Expansion and Improvement plans

Return to 2019 Expansion plans
Return to Sun Peaks 2018 Expansion plans
Return to Sun Peaks 2016 Expansion Plans
Return to Sun Peaks 2014/15 Expansion Plans
Return to Best Sun Peaks Home page