New Sun Peaks Tennis & Pickleball Courts - To Love
Enjoy the 'free-to-use' Sun Peaks tennis courts with beautiful mountain views
NOTE: Effective June, 2023, the tennis courts near the Sports Centre will be torn up to make room for the development of the new Sun Peaks Community Plaza (see 2022 Sun Peaks changes).  The new tennis courts and dedicated Sun Peaks Pickleball Courts have been built in the east village area by P5 and the new school portables. The good news is the Sun Peaks Community Swimming Pool should be up and running by the fall of 2023 (a bit late!) or for summer of 2024.
There are two new (summer 2023) Sun Peaks tennis courts and two new dedicated Pickleball courts that are available for locals and/or guests to use.  They are now located in the east village area at the east end of P5 (Parking Lot 5) and are in behind the new school portables.
While everything in Sun Peaks is within walking distance, nearby Best Sun Peaks Vacation Rentals include homes in Trail's Edge, Trapper's Landing, Stone's Throw, Settler's Crossing and Echo Landing.
The courts open up early in the spring and remain available up until the snow flies in the fall.  They are free-to-use but on a first-come, first gets to serve basis.  If others are waiting for a court, please be courteous. I
Sun Peaks Tennis and Pickleball courts too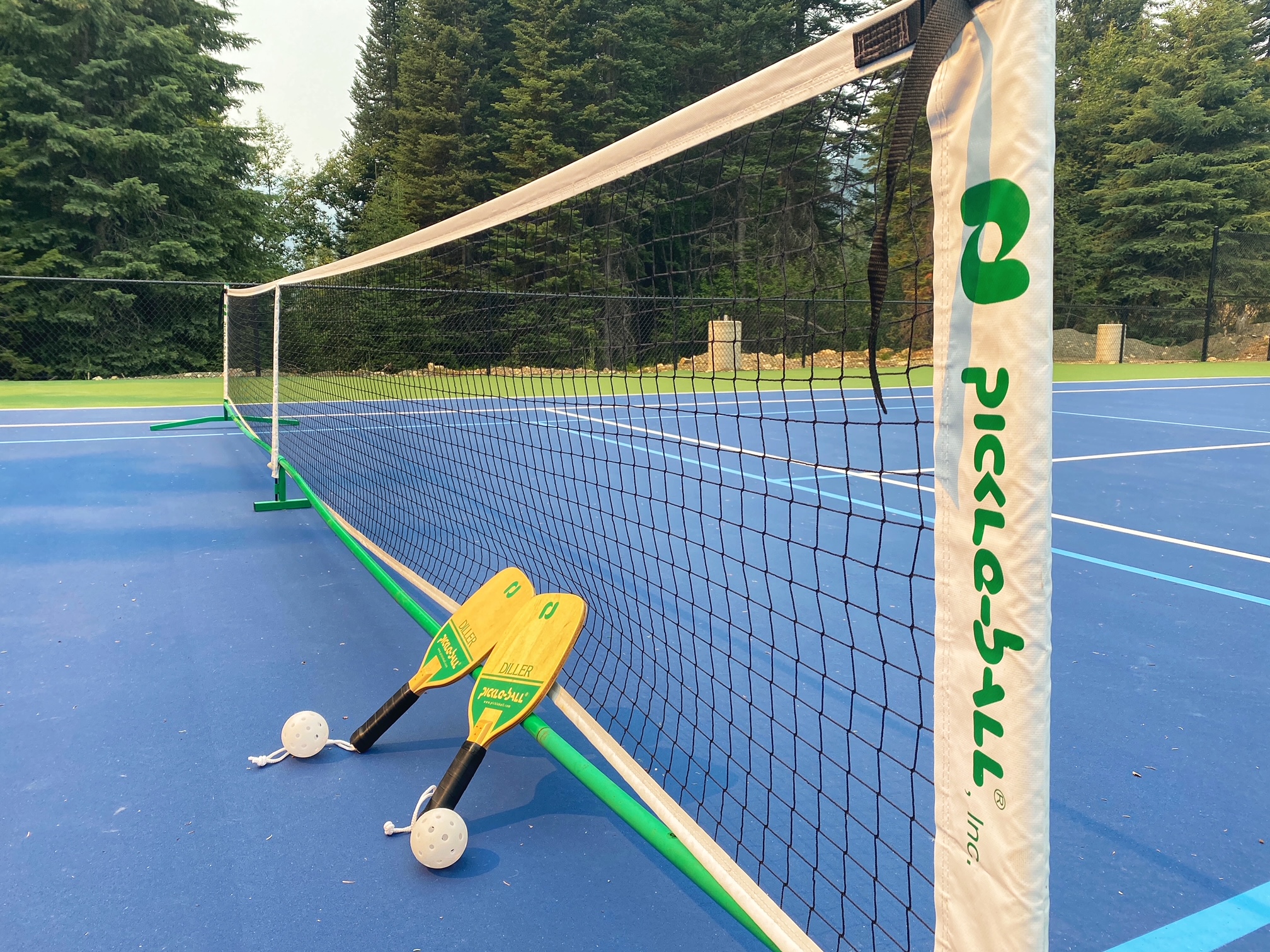 Pickleball is also growing in popularity, and there are now two dedicated Pickleball courts set up with portable nets and proper painted lines.
The location of the new tennis courts is still close to both the village and the east village accommodation area, and offers beautiful mountain views while you play. 
Enjoy a game and then head back to the village to enjoy a Best Sun Peaks restaurant or Best Sun Peaks patio.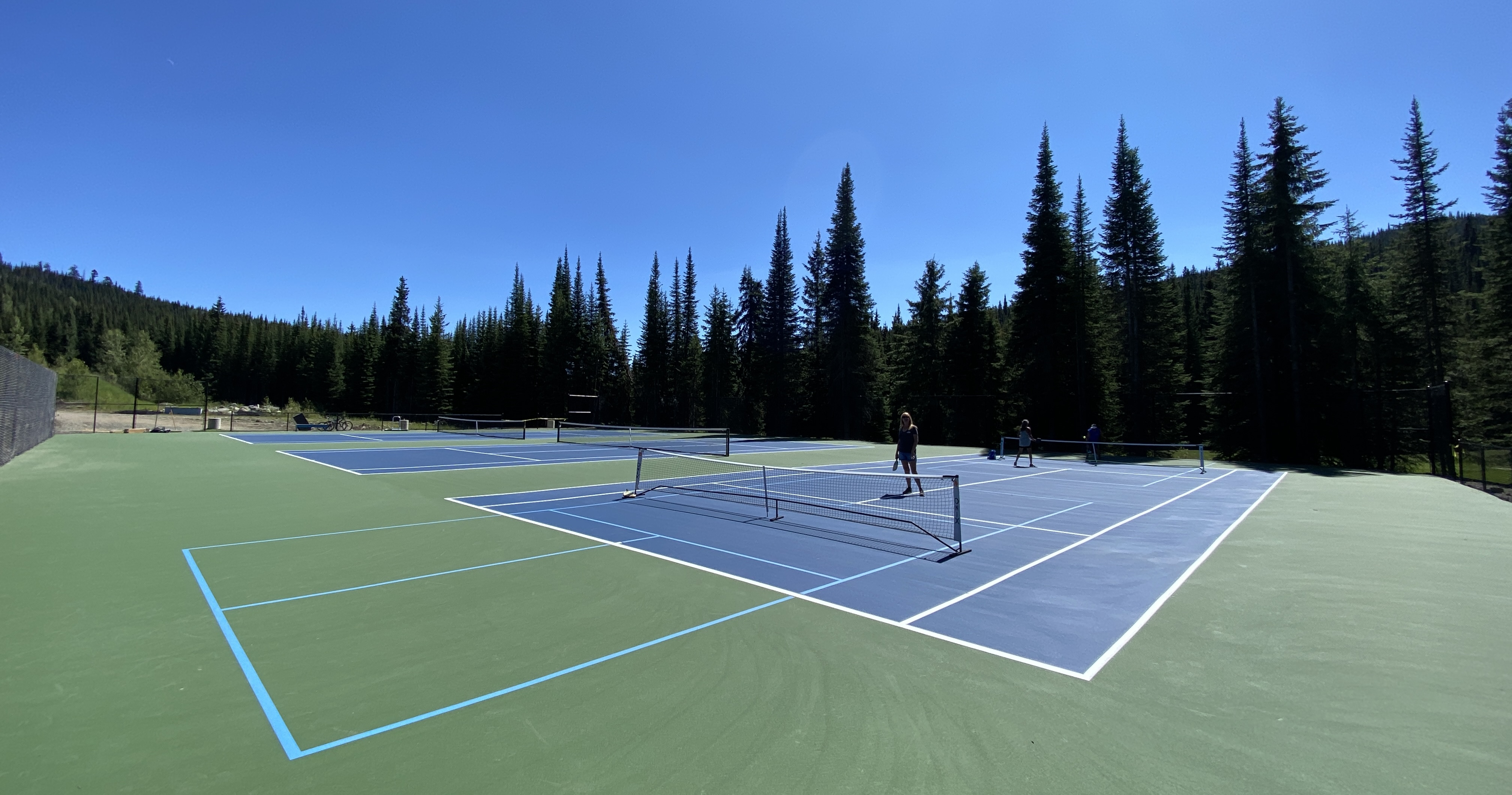 New Sun Peaks Pickleball and tennis courts are now open and free-to-use
Pickleball is quickly growing in popularity and is fun for all ages. 
While the noise from hitting the plastic waffle ball is causing issues in some areas, the new Sun Peaks Tennis Court and Pickleball court location is far enough away from Sun Peaks homes and vacation rentals that it shouldn't be an issue.
---
Book your Best Sun Peaks Accommodation near the tennis and Pickleball courts
Return to Best Sun Peaks Spring activities
Return to Best Sun Peaks Summer Activities
Return to Best Sun Peaks fall activities
Return to Best Sun Peaks FREE activities