Beautiful Sun Peaks Stones Throw Condo - perfectly located for all your Sun Peaks Activities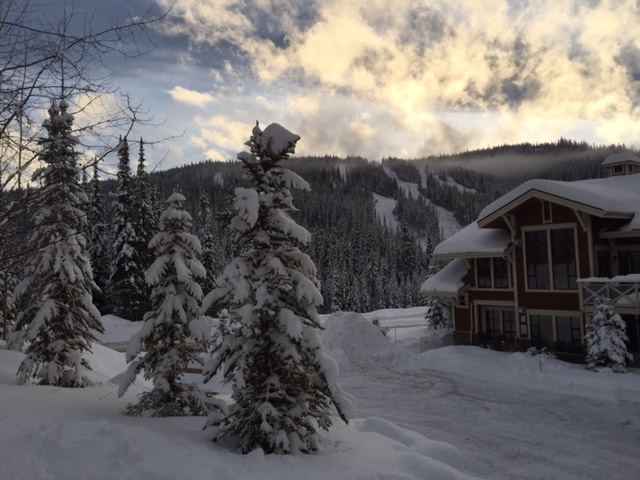 Beautiful Sun Peaks Stones Throw 2 bedroom condo - Best ski-in/ski-out location outside of the village core
---
2 Bedroom, 2 Bathroom Stones Throw condo, Excellent Ski-in/Ski-out Location, Beautiful Views, Private Hot Tub, Family-Friendly Vacation Rental, Sleeps 6, Unit #22


---
This Sun Peaks Stones Throw condo is considered by many to be in one of the best ski-in/ski-out locations outside of the village core.
Just step behind the Stone's Throw complex and easily ski down to the Orient OR the Morrisey chair which are just a stone's throw away from this lovely Stone's Throw condo. 
Both lifts provide instant access to some amazing runs for all ages and abilities, and both also have trails that will quickly get you to the main village as well as the Sunburst and Sundance chairs.  Cooler temperatures away from the sun and less traffic means the snow lasts longer and stashes of powder are available to be found.
This super family-friendly condo is also right across from the free-to-use toboggan hill as well as the Nordic ski Center and trails, as well as the Sun Peaks snowshoe trailheads.
The village is just a leisurely 10-15 minute stroll away along the Valley Trail network and the free ski shuttle bus stops right out front during the main ski season.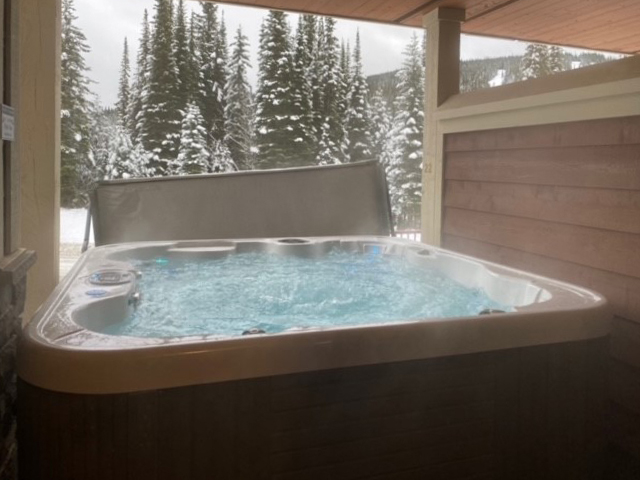 Enjoy the views across to Morrisey from your private Sun Peaks StonesThrow hot tub
The new owners of this beautiful Sun Peaks Stones Throw condo are extremely responsive and have replaced all the sheets, towels, kitchen appliances and utensils etc., and have made sure it is ideal for young families by having lots of children's toys and books, kid's dinnerware, and games available for use. They also have an available pack'n'play crib upon request. 
This open floor plan condo comes fully stocked with everything needed to ensure you have a 'Best Sun Peaks' vacation!  For Sun Peaks summer vacations, Stone's Throw is also located on the 16th fairway of the Sun Peaks Resort Golf Course, which boasts of having the highest elevation tee in BC.
The master bedroom has a queen size bed with a full ensuite bathroom as well as easy access to the hot tub.  The second bedroom has a twin over double bunk bed, and the sofa is a pull-out couch so this Sun Peaks Stones Throw condo can easily accommodate up to 6 guests.  
The condo has ground floor entry so there are less stairs to climb with all your bags and ski gear, and offers great mountain views as well. It is approximately 1,000 square feet and has room for a maximum of 6 people.
As per strata rules, there is absolutely no smoking, and they do not allow pets.
Book direct with the owners through BestSunPeaks for Best Sun Peaks Stones Throw Pricing and save 10% or more compared to the VRBO or Airbnb pricing on this wonderful 2 bedroom condo - see the Stone's Throw contact form below.
---
---
  Sun Peaks Stones Throw Condo - Guest Reviews
Jeremy is the new owner of this Stone's Throw condo.  However his interaction with us has been fantastic and we already know Stones Throw is an awesome complex and we are sure we will have reviews to post soon.

Wonderful condo - great location!
Thank you for opening your home to our family. The condo is just as you see it in the pictures. It is clean, has everything you need. The kitchen has every appliance and item you need to cook every meal. It is a true ski in and out condo, easy enough for our kids aged 13 and 11 to catch the Orient and ski to the Village.
It is across the street from a sledding area and sleds were provided so it was amazing.
Overall a great condo for a great vacation.
Virginie And Paul, January 2022
---
Sun Peaks Stone's Throw - Photos
Click on the area below to view the full Stone's Throw condo Vacation Rental photo album, or scroll down to see additional photos of this beautiful condo.
View of Stone's Throw from the Orient Chairlift - just steps away
- family-friendly 2 bedroom Sun Peaks Stones Throw condo
- beautiful views overlooking Mt. Morrisey 
- free underground parking
- just steps from the slopes, tobogan hill, nordic ski centre, snowshoe trails & mountain bike trails
- private hot tub
- Just steps from the village but close to everything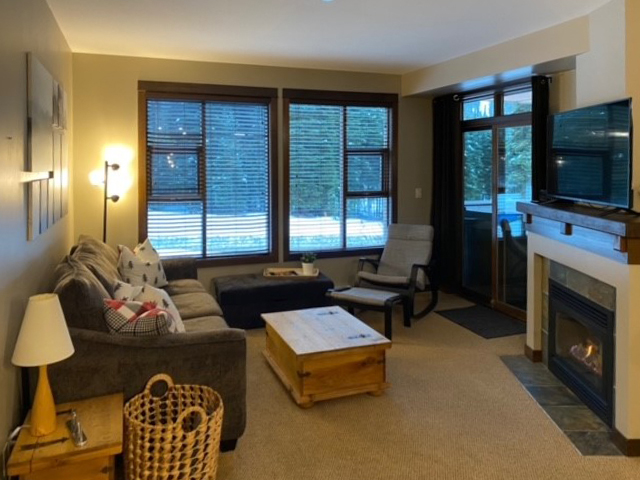 Bright, comfortable & spacious living room
- wonderful open concept living room with plenty of room
- beautiful views of Mt. Morrisey
- access to your private hot tub
- warm light through the many windows
- propane fireplace
- flatscreen television

- sofabed




Stone's Throw well stocked kitchen
- well-stocked kitchen with plenty of cupboard space
- bar counter with 3 stools
- supplied with all you need to prepare amazing meals
- open concept with slate floors
Master bedroom with private ensuite and access to the patio and hot tub
- spacious master bedroom with queen size bed 
- comfy mattresses & pillows with high-quality linens
- patio with access to your private hot tub 
- warm lighting with mountain views
3 piece master bedroom ensuite
- lovely master bedroom ensuite

- slate floors
- insuite laundry
Stones Throw 2nd bedroom with twin over double bunk
- comfortable and spacious 2nd bedroom with twin over double bunk bed
- soft carpeting
- nearby 3 piece bathroom
- comfortable mattress and pillows with luxurious new linens
- lots of natural light and wonderful views
Spacious parking area in the Stone's Throw underground parkade
- spacious and bright parking spot

- heated underground parking area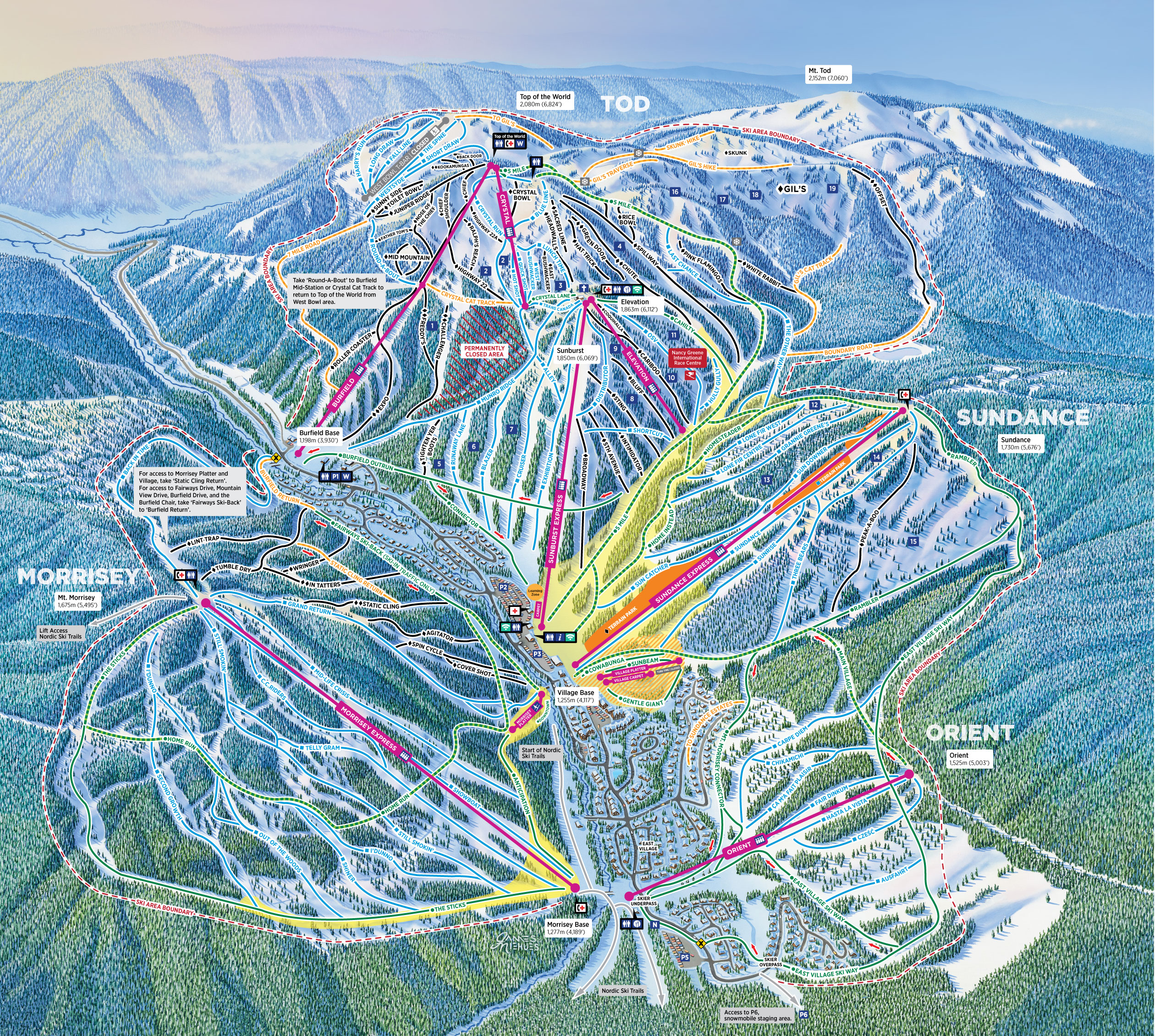 - easy access to ski-in/ski out routes (ski right to the back yard at the end of the day)
- 4,270 acres of skiable terrain, 2nd largest alpine ski area in Canada
- 2,800+ feet of vertical
- 2000+ hours of sunshine and 230+ inches of famous champagne powder each year
- affordable lift passes, multi-day passes and season tickets
- 138 trails and growing, including 19 gladed areas, 13 lifts, and minimal line-ups at any time!
- Many winter activities for all levels of skiers and for non-skiers
- four season outdoor paradise with many spring, summer and fall activities as well
---
Stone's Throw 2 Bedroom Nightly Rates
Guests may book direct with the owners for best rates and will avoid having to pay the hidden VRBO and AirBnb booking fees. 
November - $250/night  (2 night minimum)
December (excluding holiday period) - $350/night  (3 night minimum excluding holidays)
For the week of Christmas up to the 25th - $400/night  (5 night minimum)
Boxing Day to January 2nd - $1,000/night   (5 night minimum)
January - $400/night   (3 night minimum)
February 1-10th - $375/night  (2 night minimum)
February 11th-17th - $450/night  (3 night minimum)
February 18-26th -  $700/night  (3 night minimum)
March - $400/night   (2-5 night minimum)
April - $300/night   (2 night minimum)
Other base rate - $250/night   (2 night minimum)

Complete and submit the Sun Peaks condo contact form below for final pricing and availability inquiries direct from the owners of this beautiful condo.
Payment in full is due upon booking.  
A $180 Cleaning Fee will be added - inquire below for best pricing.
A refundable security deposit may be applied. This will be returned to you after inspection of the property. 
No smoking, no large gatherings or parties.
NO OTHER SERVICE FEES APPLY  FOR THIS VACATION RENTAL (such as on VRBO and AirBnb)


---
---
---
Stone's Throw Sun Peaks 
Calendar & Availability
---
Sun Peaks Stones Throw -  Houfy Vacation Rental Site
We are pleased to have this beautiful 2 bedroom Stone's Throw Vacation Rental listed on a new site called HouFY (House For You), which provides an easy to use, unique and enhanced experience to list or find vacation rental properties.  It is similar to VRBO/Homeaway and Airbnb, except better since there are no booking fees or communication restrictions, which will save you 10% or more. 
Houfy is easy to use and you can save money on many properties around the world and book your vacation rental direct with the verified owners using this growing rental community platform.

Contact the owners directly for information on this condo and dozens of other properties using the form above, or for a quick Stone's Throw quote and availability check, complete the contact form: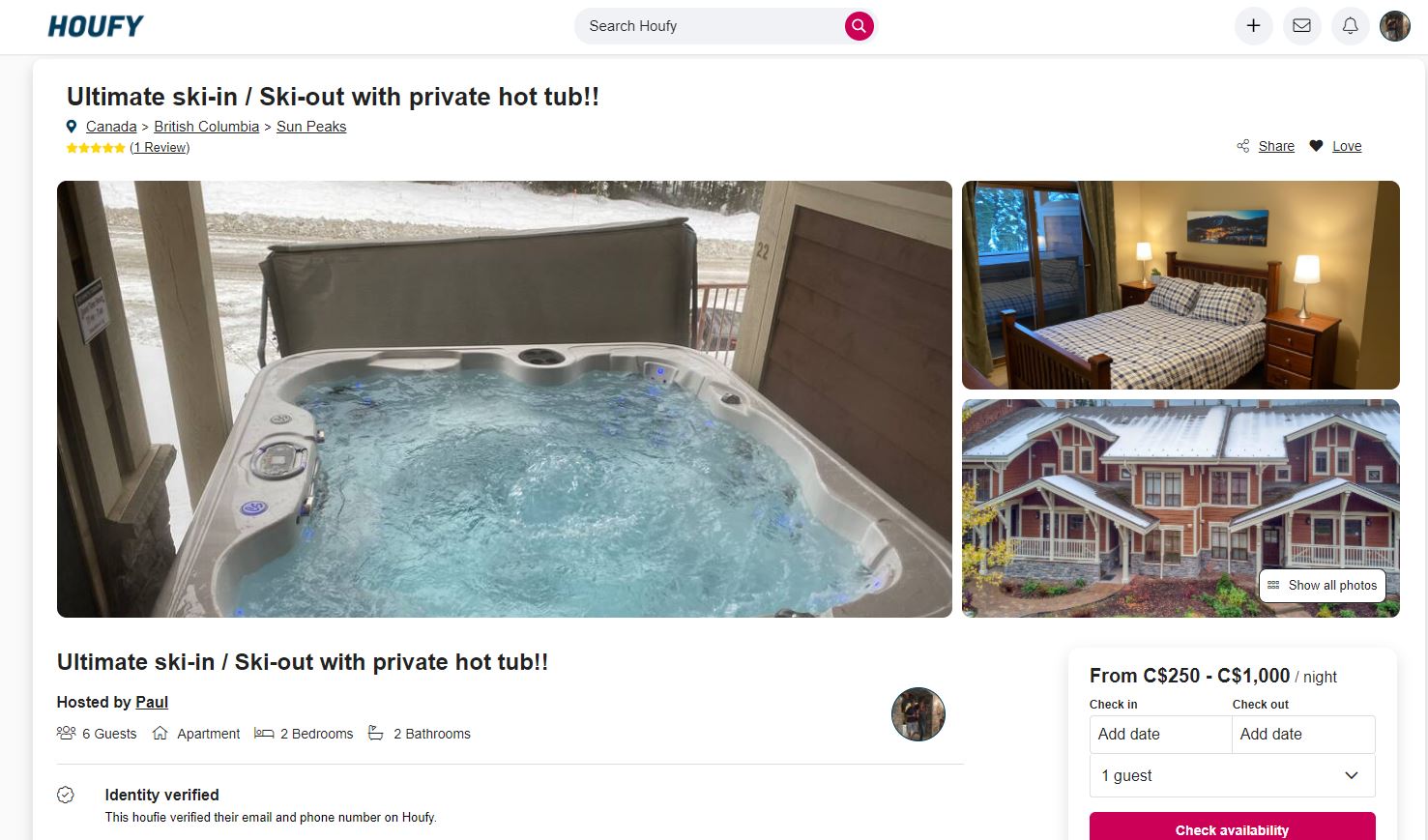 Contact us if your preferred dates are unavailable, or if you wish to look at other options where you can save up to 10% on dozens of other Sun Peaks rental condos, townhouses or chalets managed by Top of the Mountain.
We work with other Sun Peaks Vacation Rental by Owners as well - contact us with your accommodation needs by filling out the Stone's Throw 2 bedroom condo contact form above.

See our 3 bedroom Stone's Throw condo
Return to Best Sun Peaks Vacation Rentals
Return to Best Sun Peaks Home page