2021 Sun Peaks Improvements - See What's New & Exciting for 2021/22
2021 Sun Peaks Improvements & Changes includes Backcountry Tours
There were a number of significant 2021 Sun Peaks improvements and changes happening even while the resort was dealing with COVID-19, forest fires, and heavy rain that impacted the highways between the lower mainland and the interior.
From mountain operations to the corporate restaurants, retail shops, sports school and activities, Sun Peaks has been hard at work preparing to welcome guests back for another exciting season of skiing and snowboarding.
Here is a summary of what's been taking place behind the scenes to elevate the winter experience at Sun Peaks:
---
        New Loading Conveyor at the Crystal Chairlift:
New Crystal Chair conveyor will be in operation
While the new Crystal chairlift was completed as part of the 2020 Sun Peaks improvements, things will look a little different at the base of the Crystal chairlift this season. A new conveyor has been installed to smooth out the loading process; chances are you may not have used one of these slick devices before.
Skiers and snowboarders will make their way into the lift maze as normal and up to the closed conveyor gate. When the gate releases, you'll glide onto the conveyor which will carry you to the designated loading spot. You'll be positioned exactly where you need to be for the chair to pick you up, eliminating the need to rush to the loading spot or for the lift operators to brace the chair. 
We used the new Crystal chair a number of times last year and thought it operated very smoothly so we're not sure why this change, but there must be a reason for this 2021 Sun Peaks improvement!?
Village Platter Area Evening Operations:
Parents rejoice! The Village Platter will once again be open and will remain lit until 7:00pm daily, giving kids a spot to hang and practice their moves in the Platter Park.
The learning slope adjacent to the platter is also lit, so any of our guests working on new skills can continue practicing into the evening as part of this 2021 Sun Peaks improvement.


Toboggan Hill Improvements at Sun Peaks Resort 
The free-to-use toboggan area, located by P5 (Parking Lot 5) and right across from Stone's Throw, Echo Landing, Trapper's Landing and Trail's Edge, will now be lit through the evening, giving families a place to get together and let the kids expend their last bits of energy from the day.
The Sun Peaks toboggan hill has also been built up and graded to provide a better slope for sledding. Located at the base of the Morrisey and Orient chairlifts, there is convenient parking available adjacent to the toboggan hill in parking lot 5.

Many parents (and kids!) will be very happy with this 2021 Sun Peaks improvement!


New Overnight and Over-height Parking Rules:
Guests with over-sized vehicles that can't fit into their accommodation parking areas, or guests with additional vehicles where visitor parking spots aren't available, are now being directed to the P5 parking area for overnight parking. 
P5 is in the east village area, across from Stone's Throw and Echo Landing, and there is a lit valley trail that takes you to the village.  Cost is initially set at $15/night and parking passes can be purchased online.


Early Season Snowmaking and Snow Grooming at Sun Peaks Resort:
2021 Sun Peaks improvements wouldn't be complete without even better snow making equipment.  Sun Peaks is continuing the process of transitioning their grooming fleet to lower emissions models with the purchase of another new snowcat that meets Tier 4 emissions standards - over half of the grooming fleet now falls into this category.
This season they also added two additional snow guns, providing even more coverage to help Mother Nature set a solid base for early ski season.


West Bowl Ski Area at Sun Peaks Resort:
Not sure if this is really a 2021 Sun Peaks Improvement, but after a hiatus last winter season, the West Bowl T-bar has officially been retired and will remain closed for winter 2021-22. This lift has provided decades of memories and lift rides, but has now reached the end of its useful life and will transition into a well-deserved retirement.
The good news is the West Bowl terrain remains open to the public. Guests can hike into this area (similar to Gil's zone) obeying all ski area boundary markers; groomers will continue to tend to the trails. Those with the desire to earn their turns will be treated with cruisy fresh lines and peaceful surroundings.
Planning is currently underway for future lift access in the West Bowl and we all look forward to a new direction for this key alpine area of the resort. Stay tuned for updates in 2022.


Sun Peaks Season Pass Perks Return:
All of the usual pass holder perks are now available again after a short break last season due to COVID-19 implications.
This includes discounts on in-resort retail, rental, tuning, lessons, and restaurants, as well as buddy passes and reciprocal ski area deals. Click here for more information.


Sun Peaks Backcountry Tours, Cat Ski Warm-up and Avalanche Training: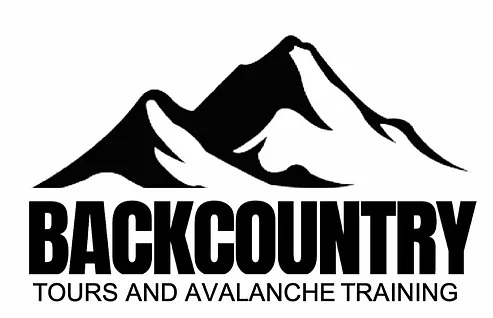 One of the more exciting 2021 Sun Peaks Improvements for ski and snowboard enthusiasts are a series of new Sun Peaks Backcountry Tours and Avalanche Safety training courses. 
Long-time Sun Peaks area resident, professional ski guide and instructor, Bodie Shandro has launched a company dedicated to backcountry tours and avalanche training.
A number of courses and tours are now available to Sun Peaks guests, focused on backcountry exploration, safety, and education.


60th Anniversary Celebrations & Painting by Local Artist Zuzy Rocka: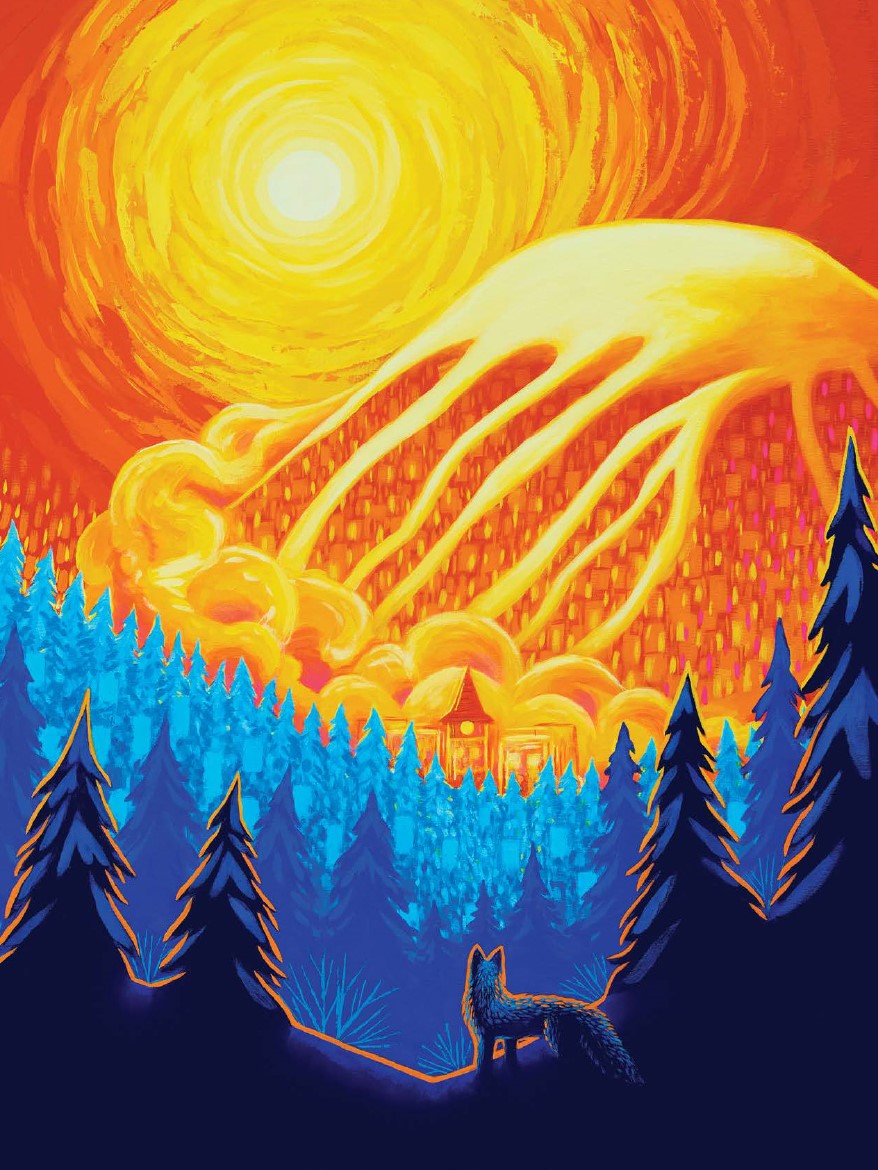 Back in 1961, the iconic Burfield chairlift started spinning, carrying eager skiers to the upper reaches of Tod Mountain where they were lucky to be some of the first to explore this brand new ski area.
This season Sun Peaks is reliving memories from the past 60 years and commemorating the occasion with a piece of commissioned artwork by talented local artist Zuzy Rocka. Zuzy's artwork, titled 'Dreams Aglow', is featured on special edition Mountain Cards this winter, a limited print run of posters (all available for sale at Alpine Images), and on the label of a collaborative beer brewed with Red Collar Brewing Co.
Happy Anniversary Sun Peaks - and thanks for all these 2021 Sun Peaks Improvements!


Ski & Snowboard Lessons Return To Sun Peaks Resort:
After a winter of reduced programming and lesson options due to COVID-19, the Sun Peaks Sports School is back in full swing this season to offer guests a full line-up of lessons. Returning for 2021-22 are a variety of Tots, Kids, Teens, and Adult group lessons, along with Childminding services. Click here to check out the full line-up.


Sun Peaks Retail Operations:
Sun Peaks' only dedicated snowboard shop is growing this season! Southside Board Shop is moving into a new, larger site located inside the existing Elevation Bike, Ski, and Board shop. New brands Stranda Snowboards, Jones Splitboards and Karakoram bindings are joining their line-up.  
Elevation's high performance rentals and demos are moving into the existing Fall Line Tuning and Repair Centre, which will now be directly accessible from inside of Elevation and Southside. Talk about easy access to all your retail, accessories, rentals and tuning needs.
On the apparel side, Sun Peaks will continue to align with innovative lifestyle brands focused on sustainability practices, and this season will bring in mountain favorites KÜHL, Fjällräven, and KAVU. You'll find their products featured at John Tod Trading Co., located underneath the village clock tower.
Sun Peaks Resort Online Store:
In addition to being able to conveniently purchase Alpine or Nordic tickets and season passes online, they have added more products to the Online Store. This season, you can: 
Reserve ski and snowboard equipment rentals, purchase snowshoe and fat biking trail passes, reserve group ski and snowboard lessons offered by Sports School, including Locals Programs, reserve RV parking, and book your overnight parking. Click here to browse the official Sun Peaks Online Store.


Sun Peaks Resort Restaurant Changes:
The corporate restaurant teams have new offerings in the mix for you this season too! Here's what you can look forward to at their key on-mountain dining locations as part of the 2021 Sun Peaks improvements:
The Sunburst Lodge: Along with regular dining service upstairs, a convenient grab-n-go kiosk is located on the ground level, along with an indoor, casual eating area. Proof of vaccination is required to dine-in upstairs. The ground level area does not require proof of vaccination.
Umbrella Café: A large dining tent has been added adjacent to the café, providing a covered space to enjoy your ski or ride break. Proof of vaccination is not required.
The Annex Food + Drink: The entrance for dine-in (proof of vaccination required) is now located at the west end of the building, on the parking lot side. A new sectioned off area to access the coffee bar and baked goods for grab-n-go service (proof of vaccination not required) is accessible through the slopeside eastern entrance.
Masa's Bar + Grill: In case you missed it last season, a new draft system now offers 20 taps (claiming to have the best selection of Sun Peaks craft beer), the most draft refreshment options in the village of Sun Peaks! Their 60th Anniversary collaborative brew is now available in a can or on draft. The restaurant itself has also received an aesthetic refresh, with brand new furniture and flooring.
Click to see our Best Sun Peaks Restaurants or Best Sun Peaks Bars and Patios pages.


Nordic Skiing Upgrades at Sun Peaks Resort:
A significant focus of the 2021 Sun Peaks Improvements was given to maintenance and upgrades of the Nordic/Cross-country skiing trail network over the summer, including widening of the McGillivray Lake, Stellar Jay Loop and Raven Return trails, and improved drainage on Moose Track, Great Grey, Holy Cow and Otter Loop trails. This will allow grooming equipment to get onto these trails sooner. In addition, a new Yellowstone Track Systems roller/compactor was purchased to set the surface, and, together with their ginzu groomer, this means that snowmobiles and side by sides will be able to prep trails early season, as well as make more frequent maintenance runs during the day.
Other changes to the network include the shortening of En Garde to accommodate our new Sun Peaks snowmobile tour access route. This was necessary due to construction and land prep for future developments in the East Village. A new section of trail has also been added next to Whiskey Jack to provide an additional short beginner loop.  

These 2021 Sun Peaks Improvements also contribute to the huge advancements in the number and type of Sun Peaks cross country mountain biking trails in the summer.


Sun Peaks Real Estate Changes - Power Heights development:
Sun Peaks Real Estate continues to be a big draw!  Several months after the weekend sellout of the new Altitude townhome development, Powder Heights is now available for sale. This new collection of 2 and 3 bedroom ski-in, ski-out homes in the East Village offers quick access to the Orient and Morrisey chairlifts, along with unobstructed views of Mt. Morrisey and Sun Peaks' famous valley sunsets. With these 2021 Sun Peaks Improvements, along with the newly released 2020 Sun Peaks Updated Master Plan, Sun Peaks Real Estate will continue to be hot for some time to come!


2021 Sun Peaks Improvements - Official Resort Page:
To learn more, visit the Sun Peaks 2021 Improvements page.
Click for our 2020 Sun Peaks Improvements page
Click for our Sun Peaks 2019 Improvements page
Return to Best Sun Peaks Home page
Return to Best Sun Peaks News and Special Offers page
Book your Best Sun Peaks Accommodation DIRECT from owners and save 10-20%